My last 4 species of birds from Arenal Observatory are in 5 photos because the Red-legged Honeycreeper male & female are so different, with only their legs matching!  🙂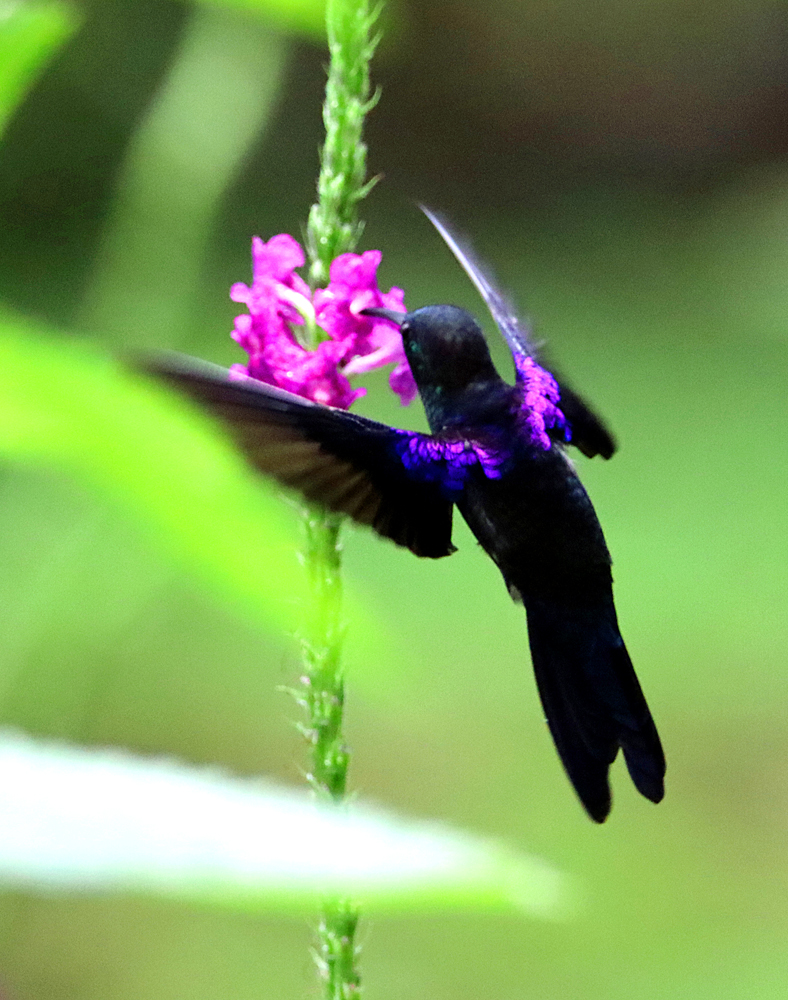 CLICK image to see full-width and large . . .
¡Pura Vida!
And to see more photos of the above 4 species, see my CR Bird Galleries . . .