This little Rufous-tailed Hummingbird was determined to continue eating nectar from the nearby Porterweed Flowers when he rested for a moment on this Red Ginger Flower. As I'm posting at about 11 am the rain has finally stopped and the sun coming out, so my post-poned morning hiked will be about now! 🙂 – P.S. – Right after posting this I start to go out and the rain starts again – Awww . . . shucks! More rain photography!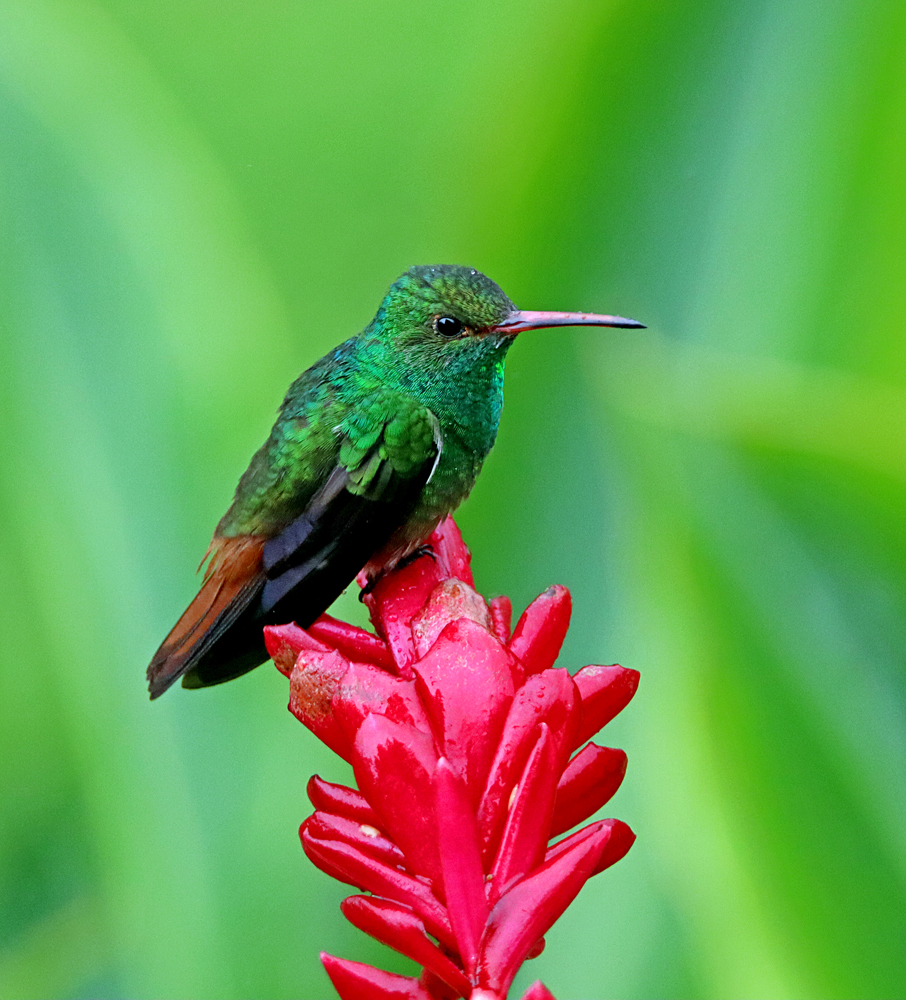 Yes – the photo was made in the rain!
See more in my Rufous-tailed Hummingbird GALLERY.
¡Pura Vida!