. . . over the neighborhood, looking for lunch.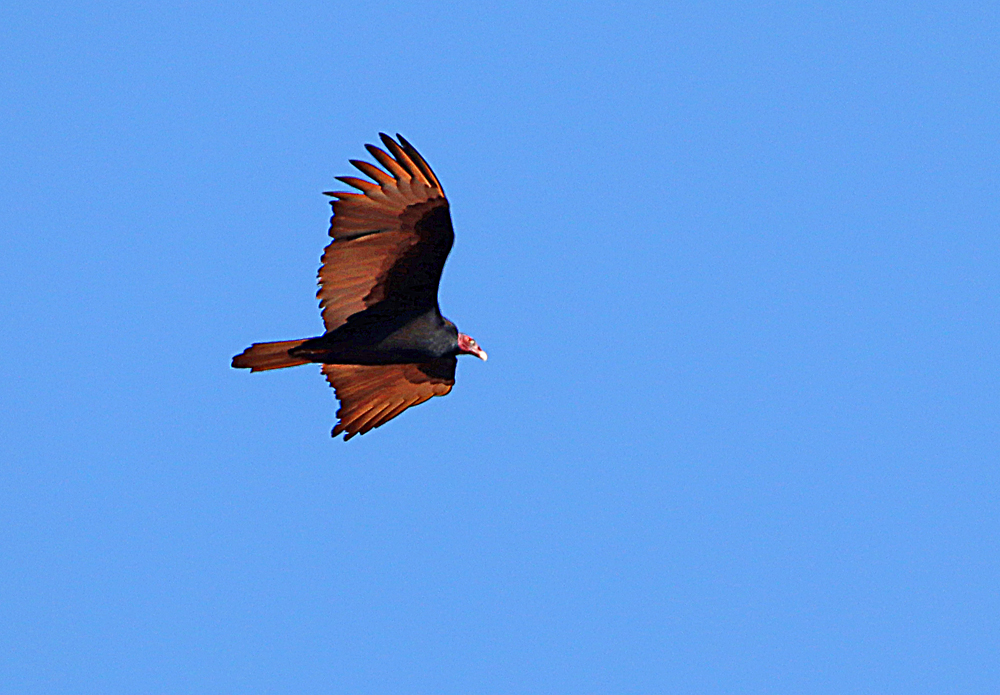 Not a popular bird, but I think they are beautiful soaring on the wind currents overhead! 🙂
¡Pura Vida!
My Turkey Vulture GALLERY
And possibly I will have a post tonight from Arenal Observatory Lodge, the first night of my Christmas week adventure in the forest below a volcano.