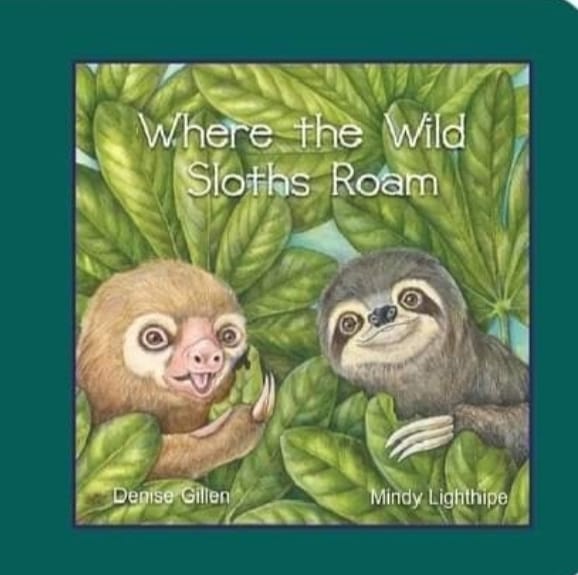 Denise Gilien will be at this weekend's ART SHOW with her children's book (above) Where the Wild Sloths Roam and other work. Don't miss this opportunity to see 21 local artists together in one room and possibly find a creative Christmas gift! At Hotel Colinas del Sol in Atenas on Avenida 8.
Friday 9 December – 3-8 pm — Jack, Piet & Syl, Fire Music at 5 pm!
Saturday, 10 December – 10 am to 8 pm — Poison Dart Frogs Band at 5 pm!
Sunday, 11 December – 10 am to 4 pm
¡Pura Vida!
And be sure to stop by my Nature as Art table!
Wall Art, Greeting Cards, Books & more!
🙂