Just one block outside of the Roca Verde Gate or about 3-4 blocks from my house is this little boutique hotel now run by a wonderful German couple who are making improvements over the previous owner and it is the location for our ART SHOW this weekend, in their events space where some of my neighbors go regularly for their yoga class. It will be a very pleasant place for 21 different artists to share their work and for me to hang out in this weekend . . .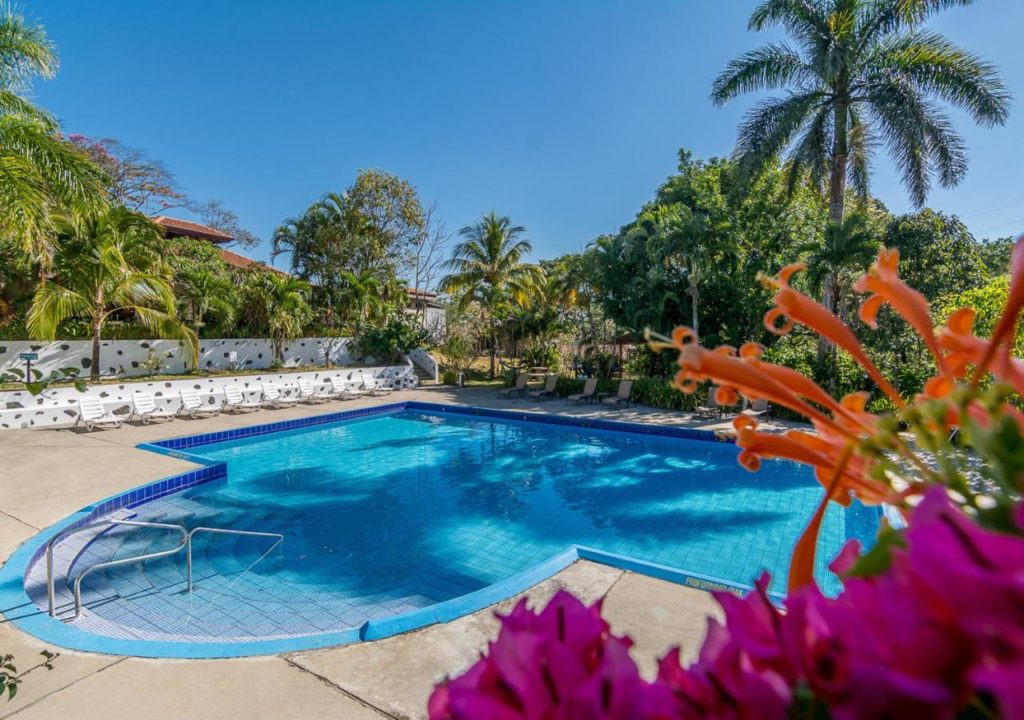 The hotel rooms are cabinas or little cabins scattered around the largest swimming pool in Atenas plus they have some full-size rental houses that have both long-term and short-term people including my good friends Jean-Pierre and Elizabeth from Switzerland who were my first neighbors at Apartamentos La Jacaranda. The restaurant is good with the basics and Tico food, much better than the "gourmet" restaurant they tried for awhile. So I'm looking forward to the weekend in this little corner of my Atenas tropical paradise!
¡Pura Vida!
Check out the Hotel Website!