I'm either "a child at heart," a "simple-minded old man," or maybe I just like good adventure stories and some of the best are written for children! 🙂
I wrote earlier about finishing The Wingfeather Saga series (4 books) of adventure stories for children written by a singer in Nashville and recommended to me by an old friend in Nashville. It was a good series and if he continues it, I will probably read the future stories, but right now that particular writer (I follow him) is too busy making an animated series of his first four books plus related merchandise and just making more money. 🙂
The same friend that recommended The Wingfeather Saga was later reading the The Green Embers series (I follow that friend on Goodreads) and so I thought I would try it. This one is about rabbits (& other animals) instead of people and the writer is a very good story teller with a good story, but my problem is that it is a war story and very gloomy and negative in some ways and I would not recommend it for young children. I read only the first book in the series and decided to go back to something that I already knew was good. But I may later continue that series in spite of the violence. (It is a good story!)
So now I am rereading The Chronicles of Narnia, all 7 books in one big electronic Kindle book! With a "bonus" book of Boxen (another children's book by C.S. Lewis I never read). I'm reading Narnia in chronological order this time 🙂 , starting with The Magician's Nephew to hopefully re-learn first how Narnia started (I forgot!). 🙂 So this series will keep me busy to sometime next year, if I don't tire of it! 🙂 Then I might consider a reread of The Hobbit and The Lord of the Rings Series in the right order again. A much longer and more challenging read! 🙂 But wonderful!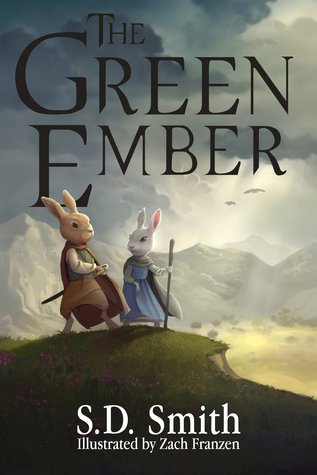 It's fun to be an adventure-loving child again!
🙂
Which is okay for us old people!
🙂
¡Pura Vida!
Join up with your fellow readers!
If you too like to read, you might consider joining Goodreads where all of your "friends" on Facebook (who are members of Goodreads) can be clicked into Goodreads as friends there (your choice). Then you might learn about some good new books that your friends are reading. 🙂 It's free, informative, and occasionally helpful in evaluating books or deciding what to read next.
Plus their website has lots of very good book reviews which helps you evaluate before buying a book, plus news about new releases, information on book awards, and special discounts for Goodreads members. You also can "follow" your favorite writers to be the first to hear about their new releases or special discounts offered on their books. Another good bonus! I do recommend "Goodreads" (even with the disclaimer that they are connected to Amazon.com for obvious commercial reasons!). 🙂 Happy reading! ALWAYS BETTER THAN TV!
🙂