Finally! A toucan where I can photograph him! 🙂 Even though it was raining all morning yesterday, the sky overcast white, and he was two houses over, uphill! 🙂 I was still excited because this year I haven't had as many close to my house or really many birds of any kind it seems. This is where my 150-600mm lens was absolutely essential and still I just barely caught him resting in a dead tree and trying to eat a nut which he later dropped. Not like the photos made in my garden or on trips, but still fun to see and try to capture!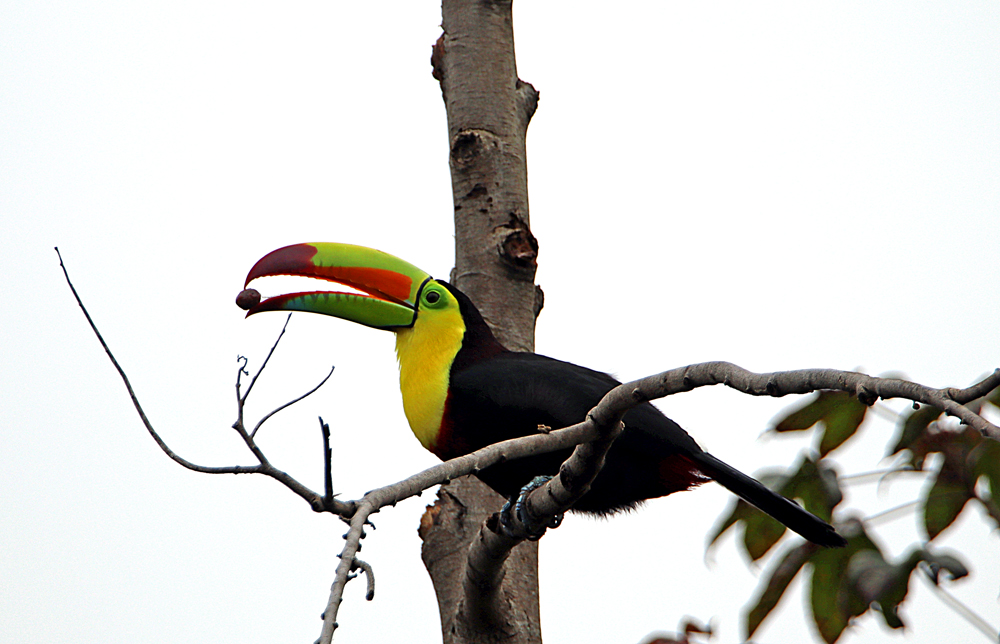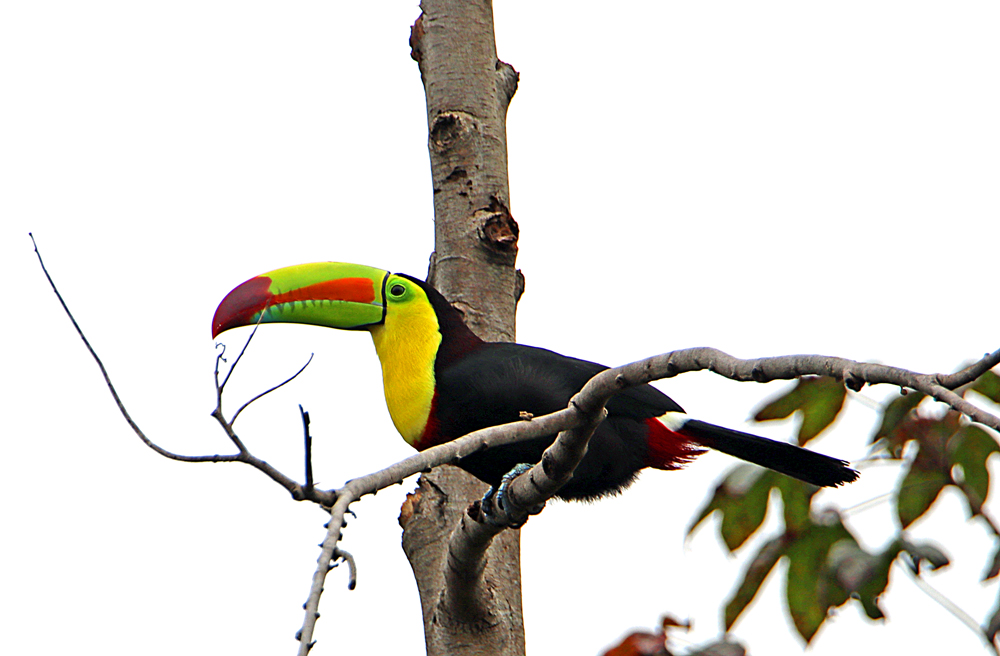 ¡Pura Vida!
See more in my Keel-billed Toucan GALLERY!
From all over Costa Rica! 46 photos!
Read about Keel-billed Toucans on eBird.