Walking back from town yesterday I saw a guy trying to catch a big snake with a broomstick out by the small apartment complex's garbage basket (Canasta de Basura). He was obviously experienced and quickly caught the large snake and conveniently stopped for me when I pulled out my cell phone for a photo. I'm guessing that it is his pet Boa that had escaped and could have soon found a home in one of our gardens nearby. 🙂 But no worry! They are non-poisonous and live on small mammals, birds and even other reptiles which they squeeze to death and swallow whole. Hmmm.
There are several varieties of Boas and after researching online I think it is this one described by Wikipedia as: "Boa imperator or Boa constrictor imperator (in common usage) is a large, heavy-bodied, non venomous species of snake, of the boa genus, that is commonly kept in captivity."
I have photos of several types of Boas from 6 different locations in Costa Rica, both wild and captive in my Boa Constrictor GALLERY. One shot here for the emailed blog announcement followed by 3 others from yesterday's serendipity snake experience . . .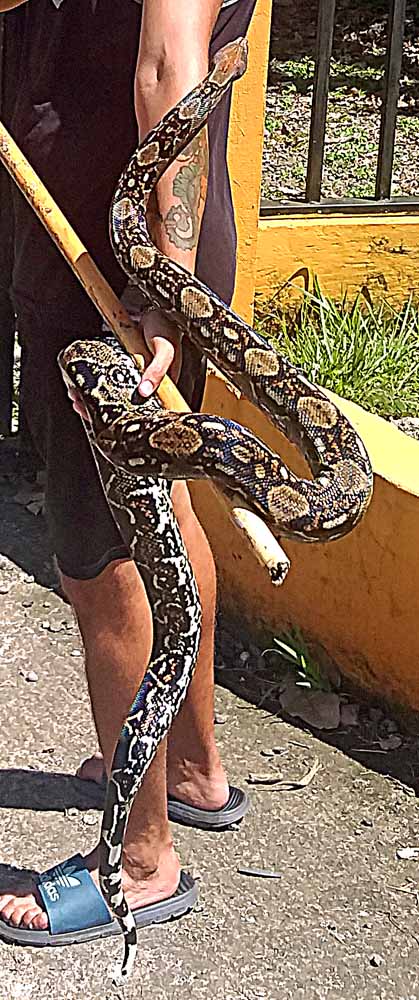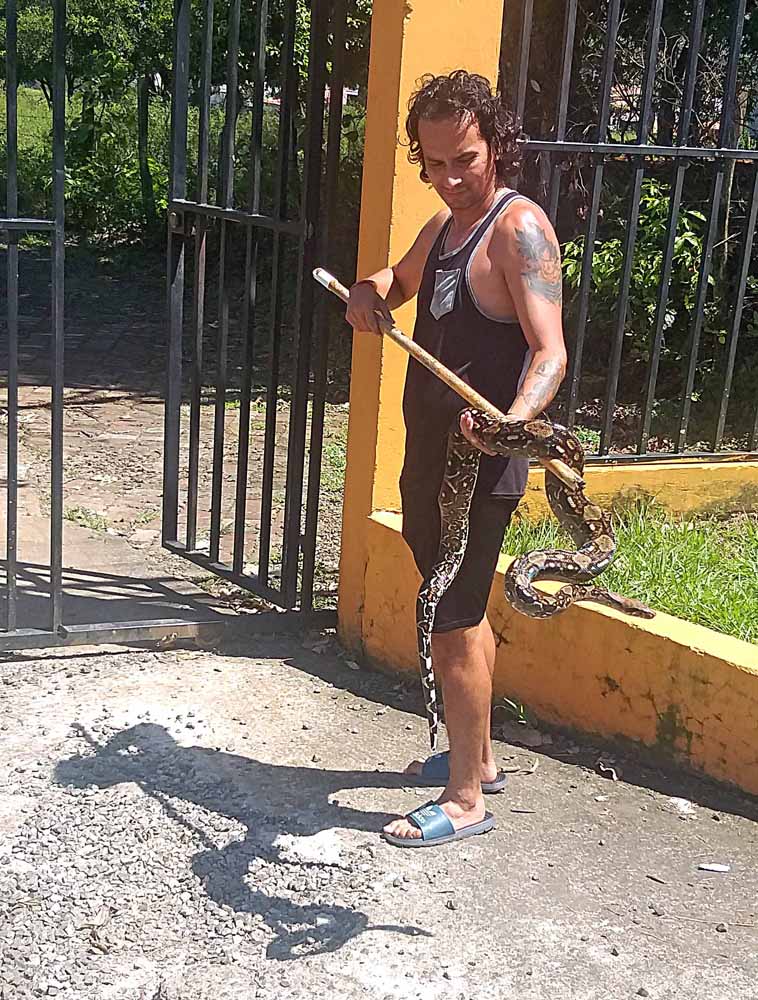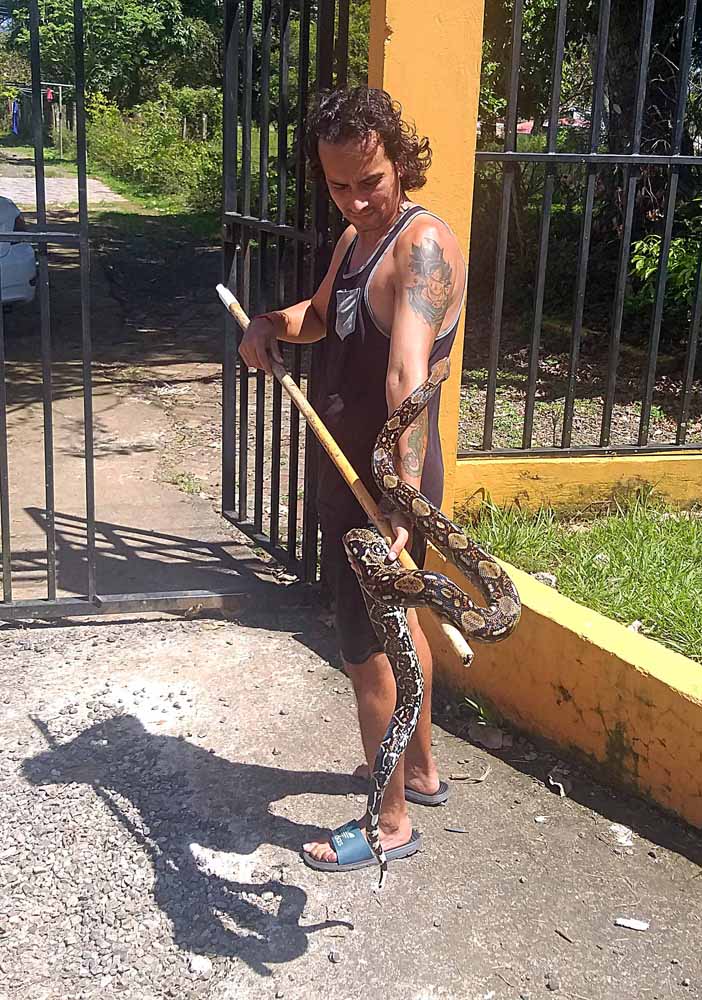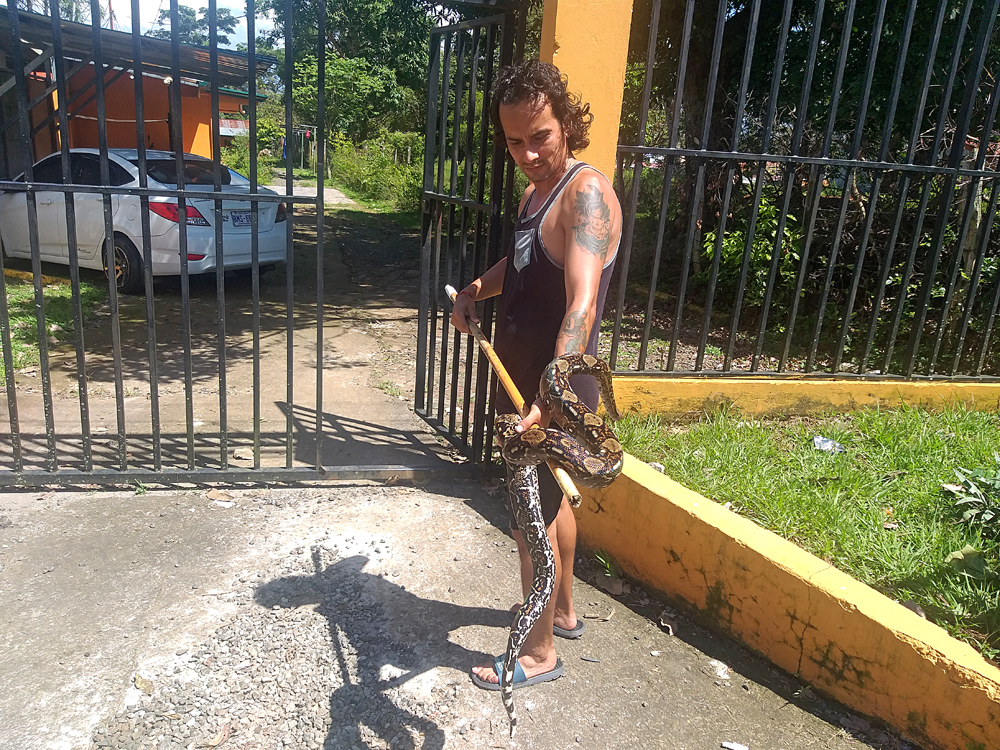 The English translation of an interesting article about Boas from: Protected Areas and National Parks of Costa Rica. (With ads unfortunately.)
¡Pura Vida!