I photographed this tiny little fellow the day before yesterday, thinking it was probably another Satyr that I have a lot of in my yard now, this same size, but instead discovered another new butterfly for me, the Lucianus Metalmark, Calospila lucianus, formerly known in some places as a Carmine Grayler. (I'm fairly confident of this ID.) My photo will create another new species for the butterfly website I'm working for now. 🙂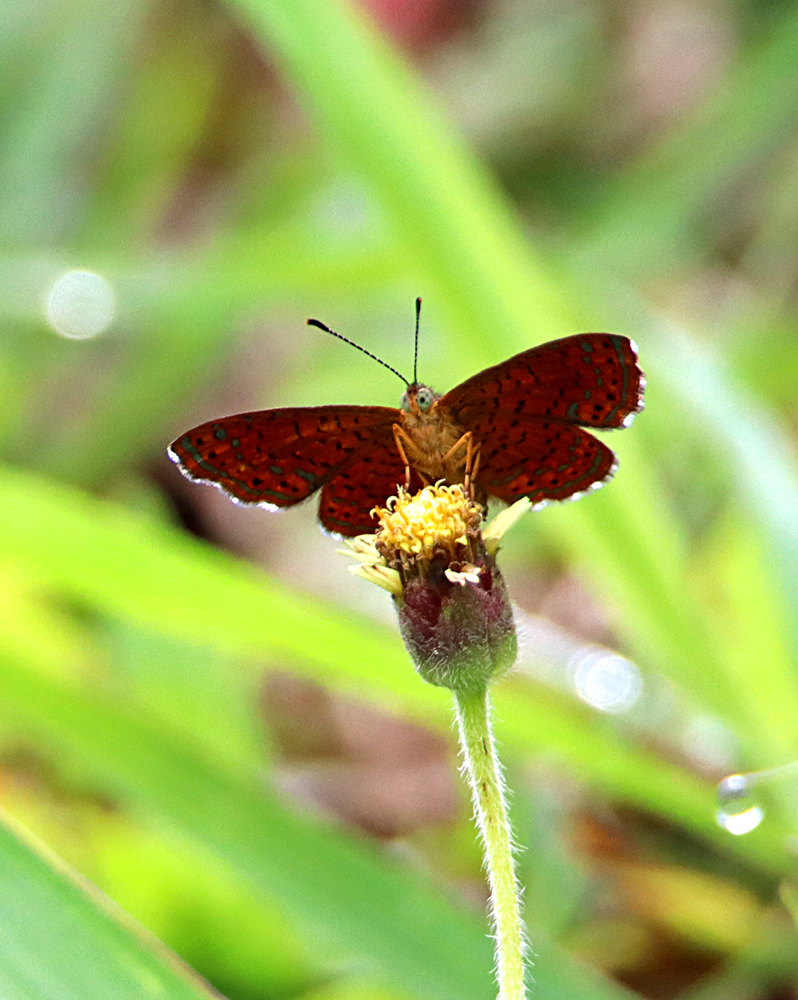 Read on to see the original photo that I cropped in on for the above image.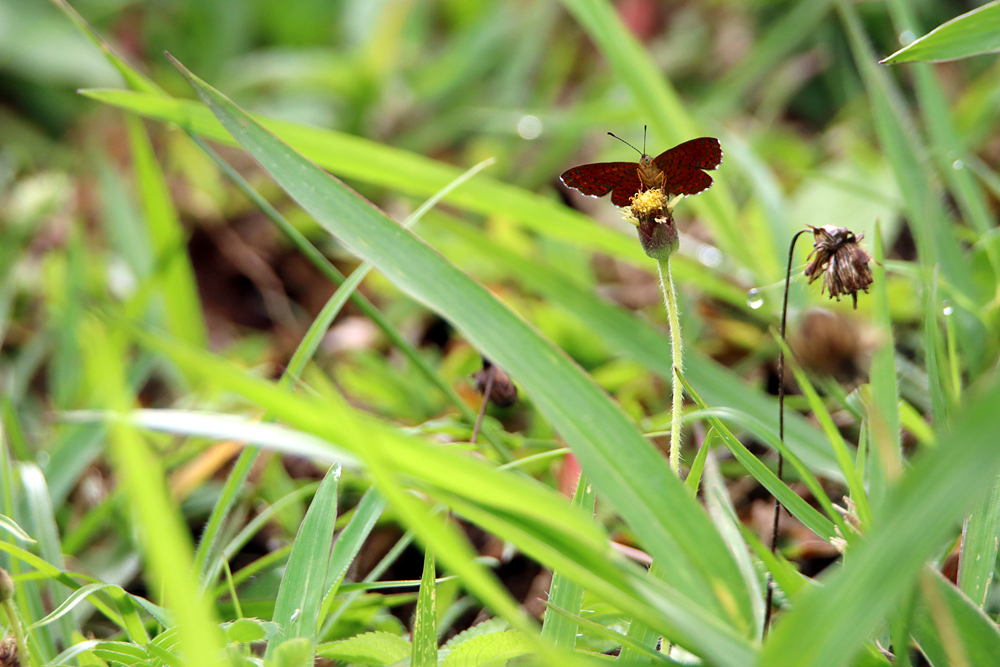 Link to online Tico Times article in English with photos of the whale, an albino juvenile with a solid black mother discovered from a tourist plane. But I'm just as excited to discover a new butterfly! 🙂
¡Pura Vida!
And there's my Costa Rica Butterflies Galleries!