The feature photo or the next two shots after this top view shows the "broken silver drop" as the odd-shaped white spot. The scientific name is Epargyreus exadeus and it is one of the many Skipper butterflies which you can read about on butterfliesandmoths.org.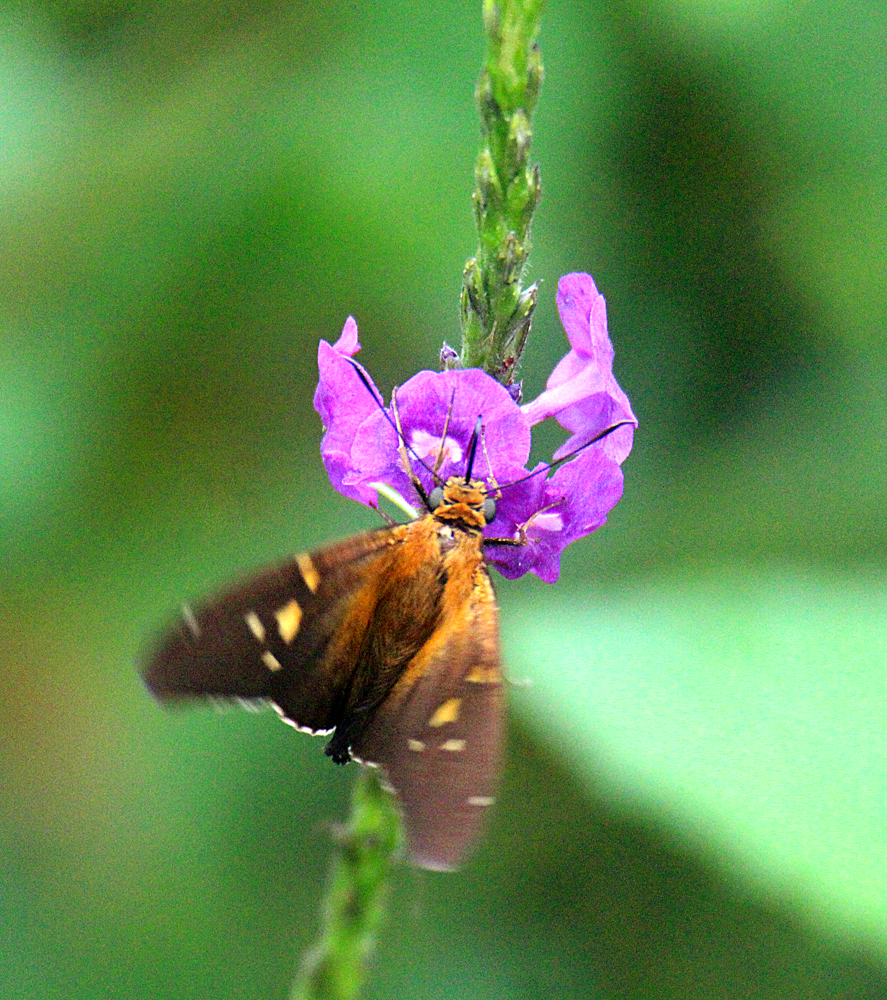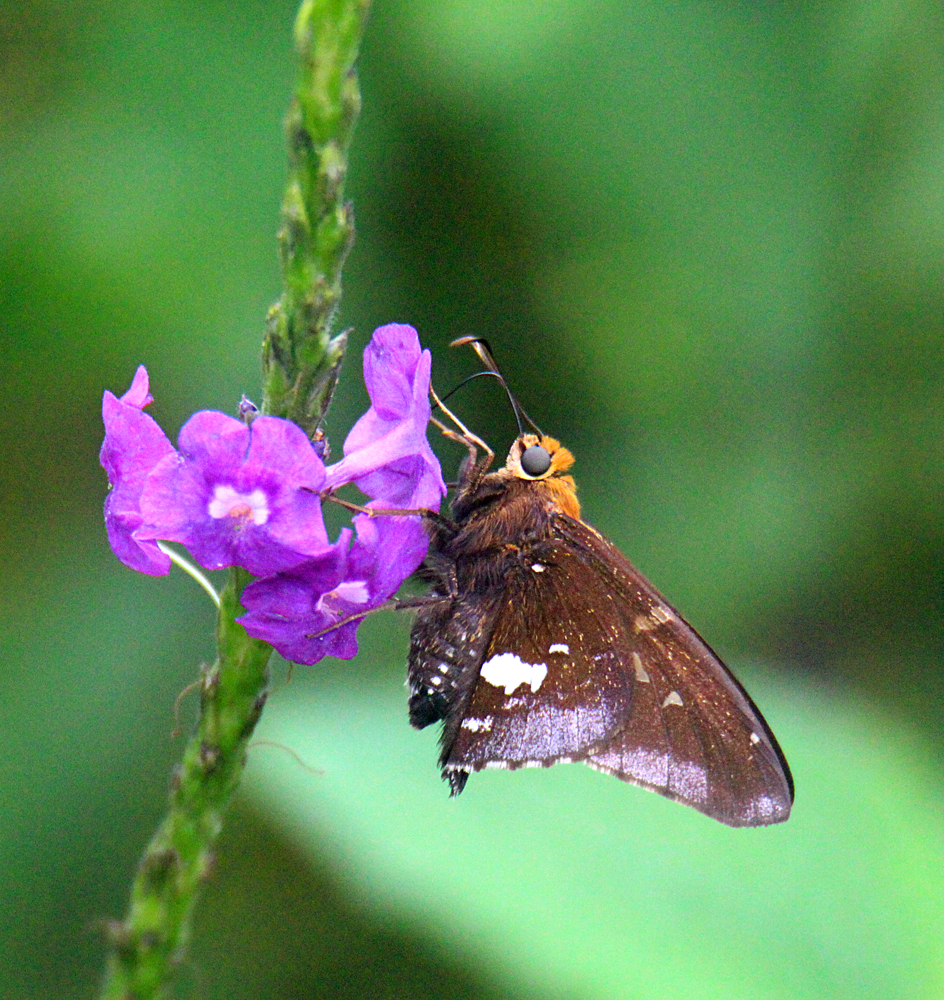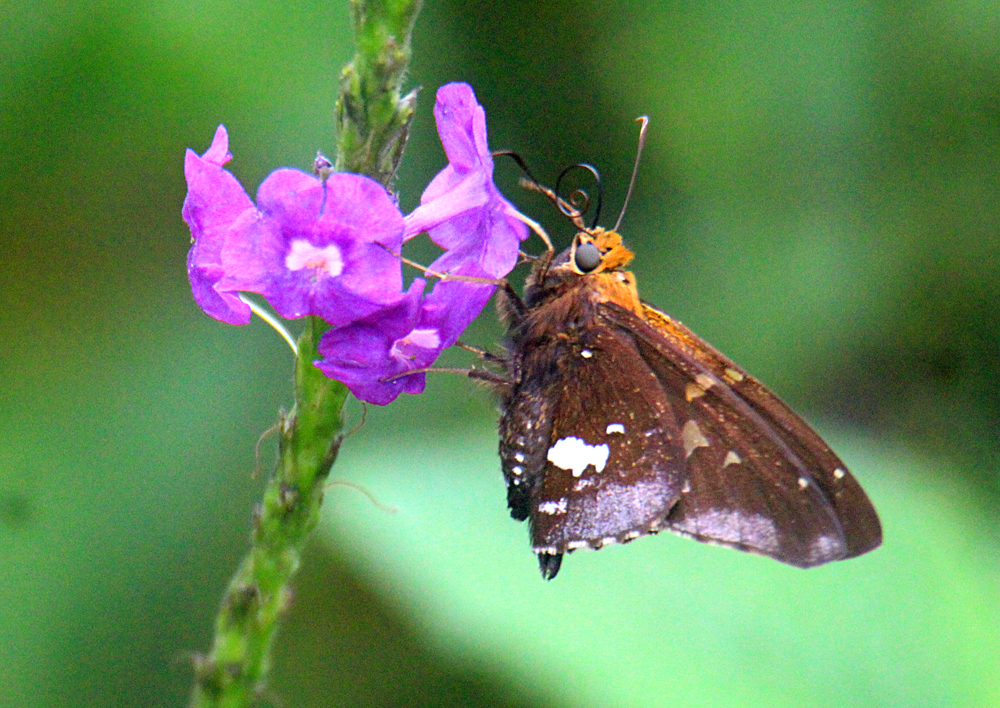 ¡Pura Vida!
See my Broken Silverdrop Gallery . . . or . . .
See all my Costa Rica Butterfly Galleries.
And in Tico Times English Newspaper:
A new one-year resident of CR from Asia writes: "6 Reasons Why I Love Costa Rica as an Expat."