The other morning just after breakfast I noticed this immature Black or Spiny-tailed Iguana climbing up my Guarumo or Cecropia Tree for the flowers which the toucans also like to eat. Notice no stripes, no spines on his tail (as on full-grow adults) and only barely starting spines on his back which is typical of the adolescent or young adult Black Iguanas. If he were still a baby, he would be green like the Green Iguanas! But at this age I'm sure of my ID! 🙂 We do have both of those iguanas here and this one is the largest of all our lizards.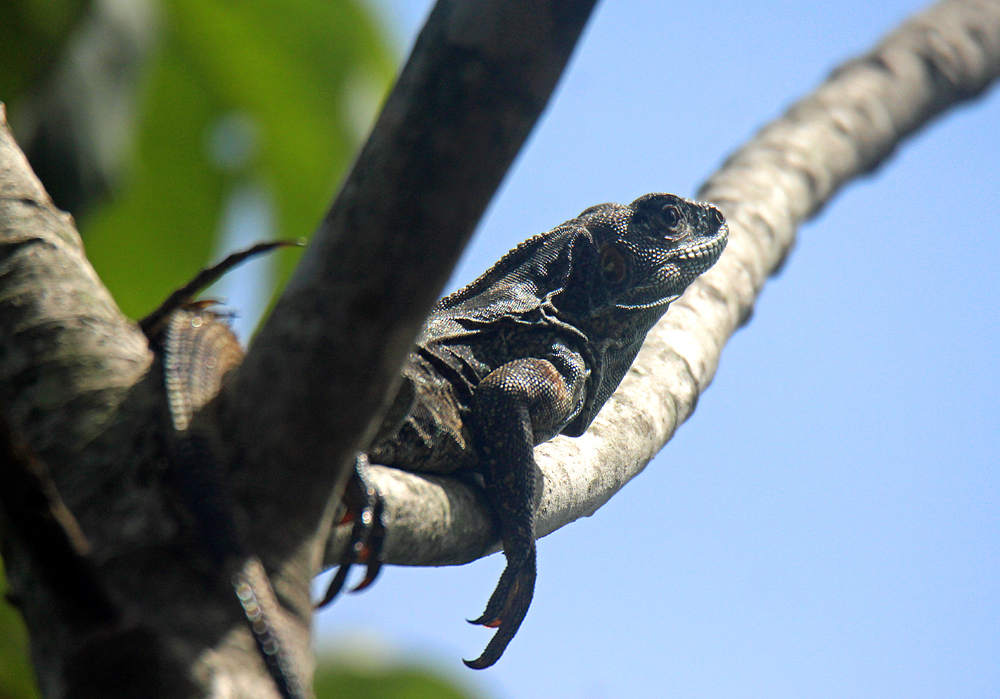 The Black or Spiny-tailed Iguana, Ctenosaura similis (Wikipedia article) are found throughout Central America & Mexico and in some Columbian islands in both the Caribbean Sea and Pacific Ocean. They have been introduced in Florida, but not native there. They are the largest of the two types of iguanas we have here. See my Black Spiny-tailed Iguana GALLERY for more photos. Its been a while since I've had one in my yard though they are possible anywhere, even in downtown Atenas! 🙂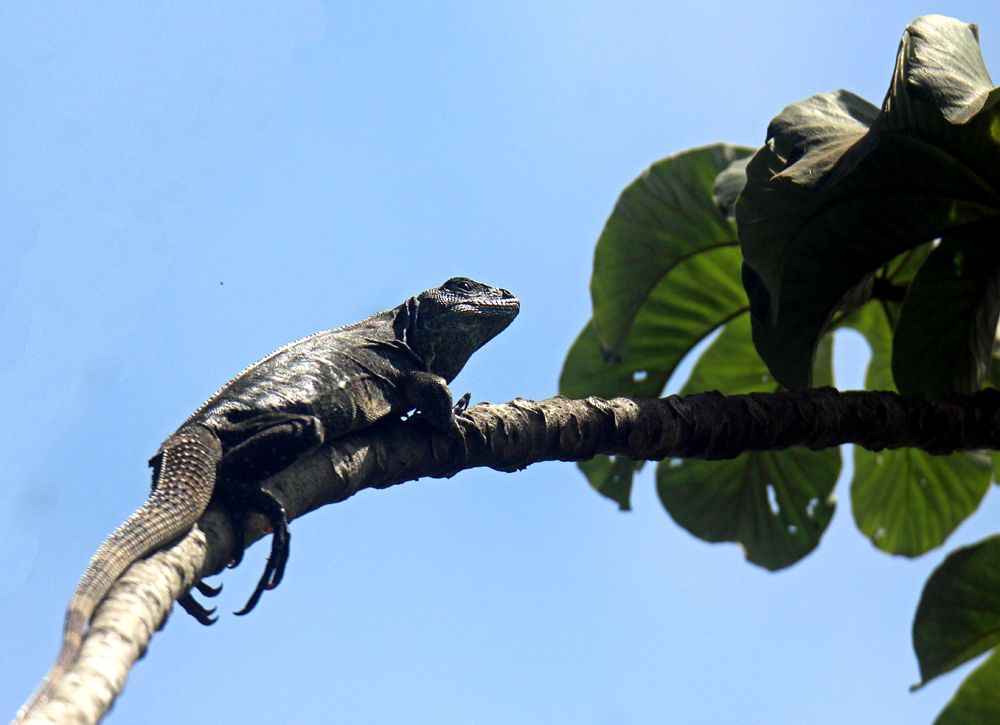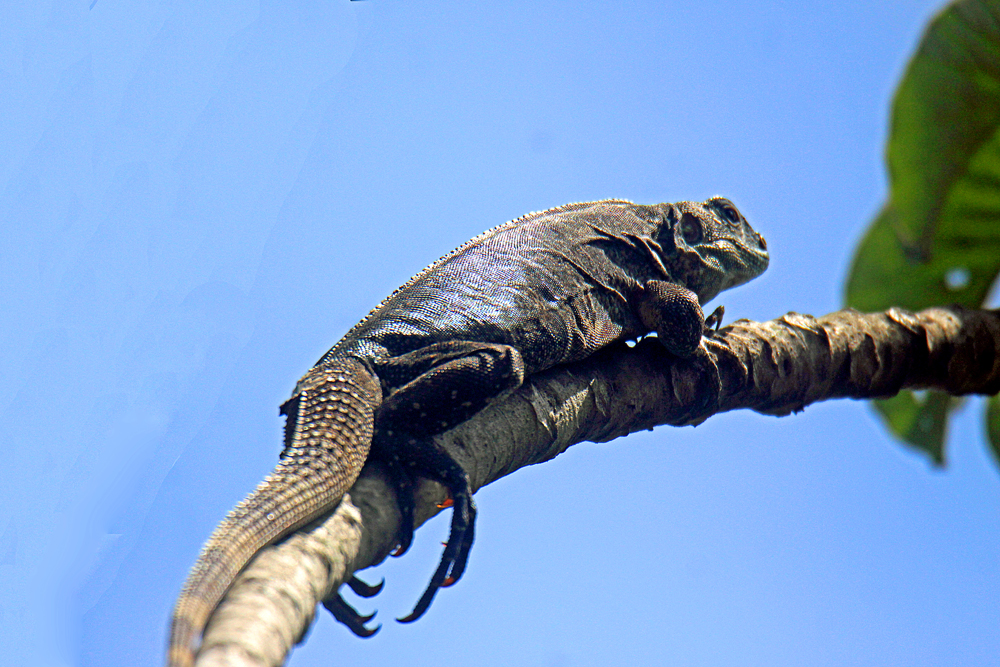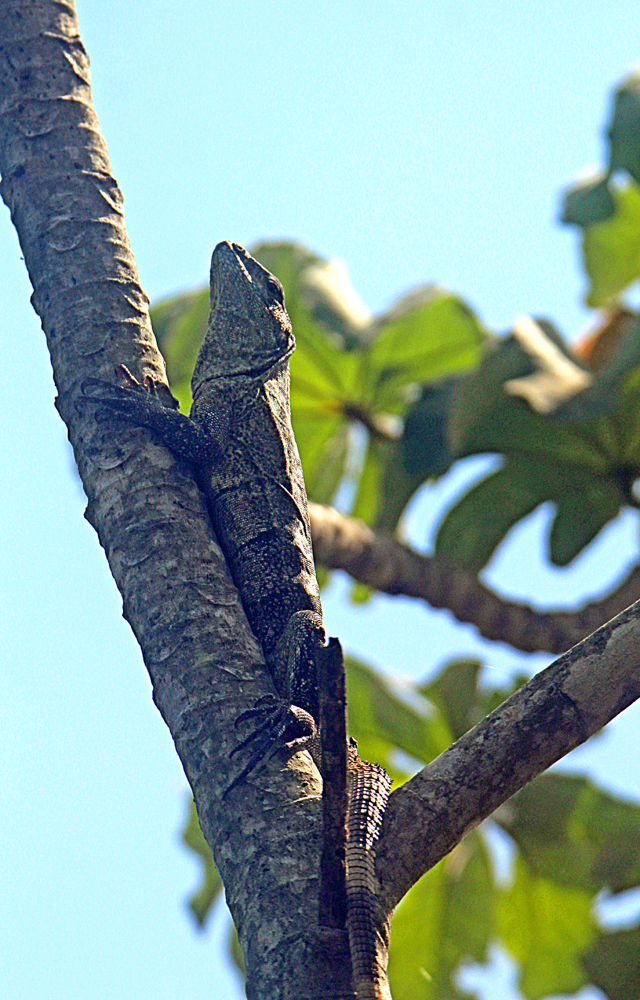 "Lizards of every temper, style, and color dwell here, seemingly as happy and companionable as the birds and squirrels."


~John Muir
¡Pura Vida!
You might like to see all of my Reptile Galleries (40+ species) 🙂