The Rufous-naped Wren (eBird description) is one of the most common birds in my garden (found only in Mexico & Central America), but they haven't been showing themselves much lately for me to photograph. This one seemed to be playing hide-and-seek from me in the shadows of my Cecropia tree. 🙂 But I do hear them singing a lot along with the Clay-colored Thrush this time of year.
You can see better, earlier photos in my Rufous-naped Wren Gallery. 🙂 Here's 3 shots from yesterday morning's shadows . . .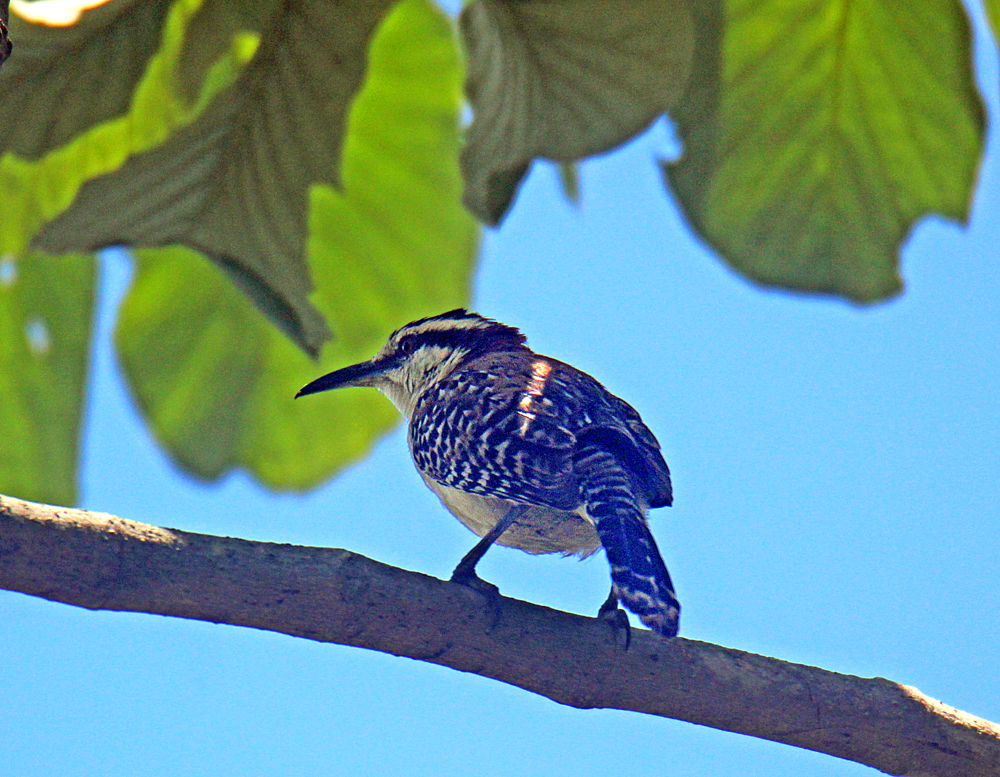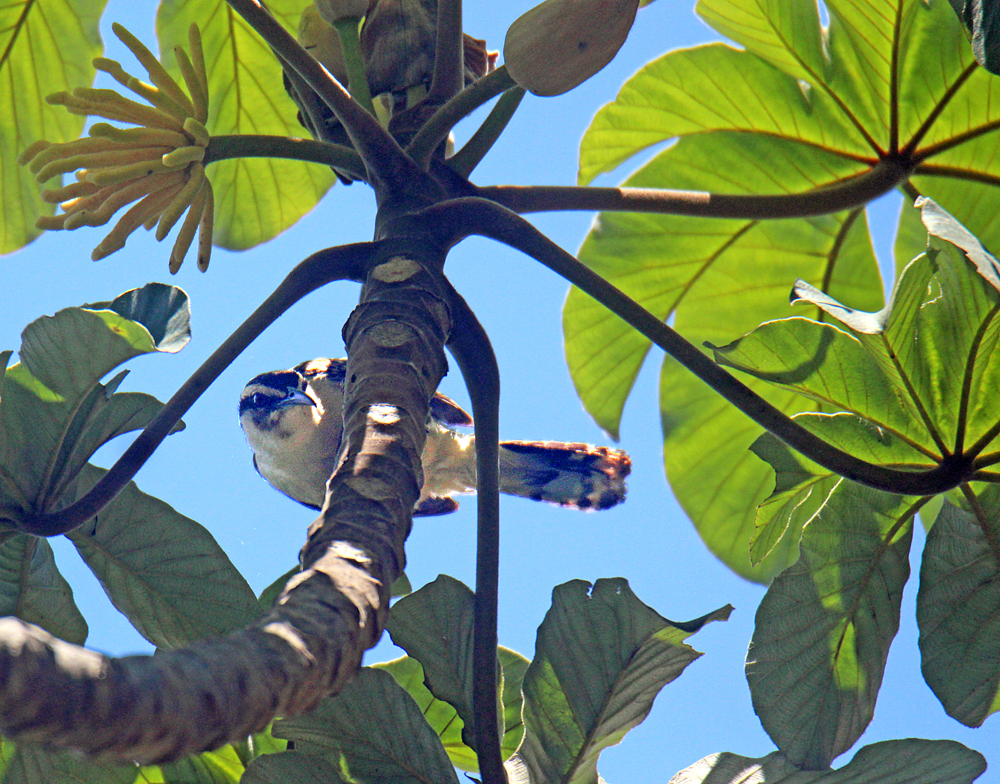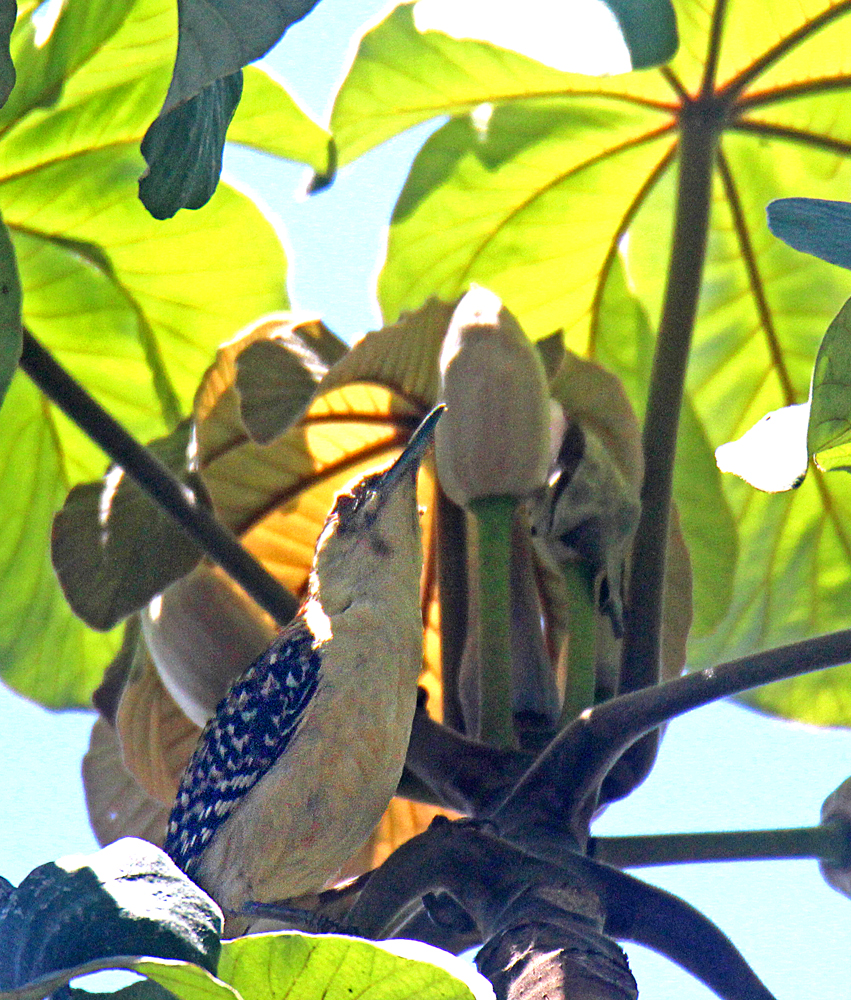 And then the wren gan scippen and to daunce.

~Geoffrey Chaucer
¡Pura Vida!