I occasionally have a morning coffee and pastry in a little café upstairs above Canario Supermercado which is in the row of businesses across the street from the Atenas Central Mercado or the "every day farmers' market" and bus station. Saturday sees this street packed with people but on a weekday morning it was quite tranquil!
I drank my coffee by a glass window overlooking the street and Central Mercado and the main taxi stand in town. It reminded me of a similar place in Serrekunda, The Gambia where I did the same thing but with larger throngs of people to watch. 🙂 Here's 4 photos at different times during my coffee break . . .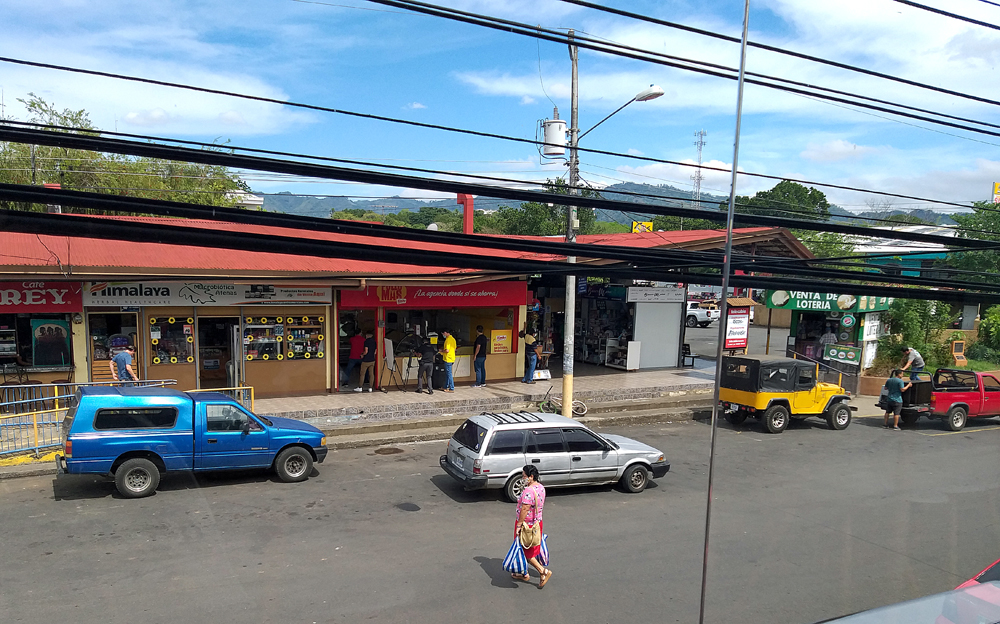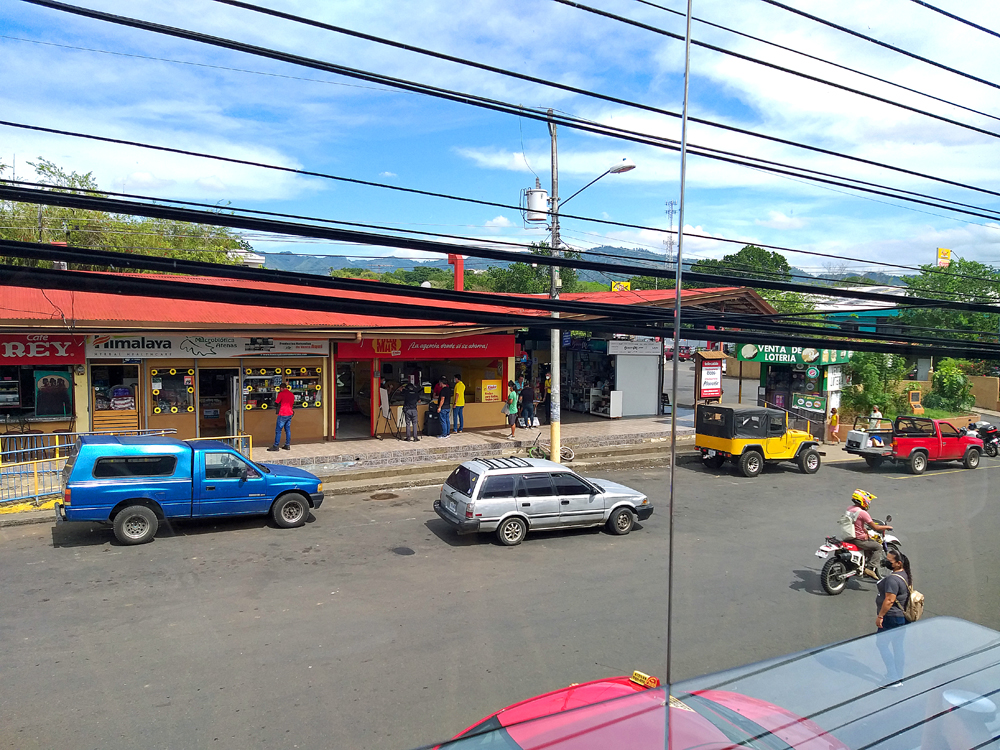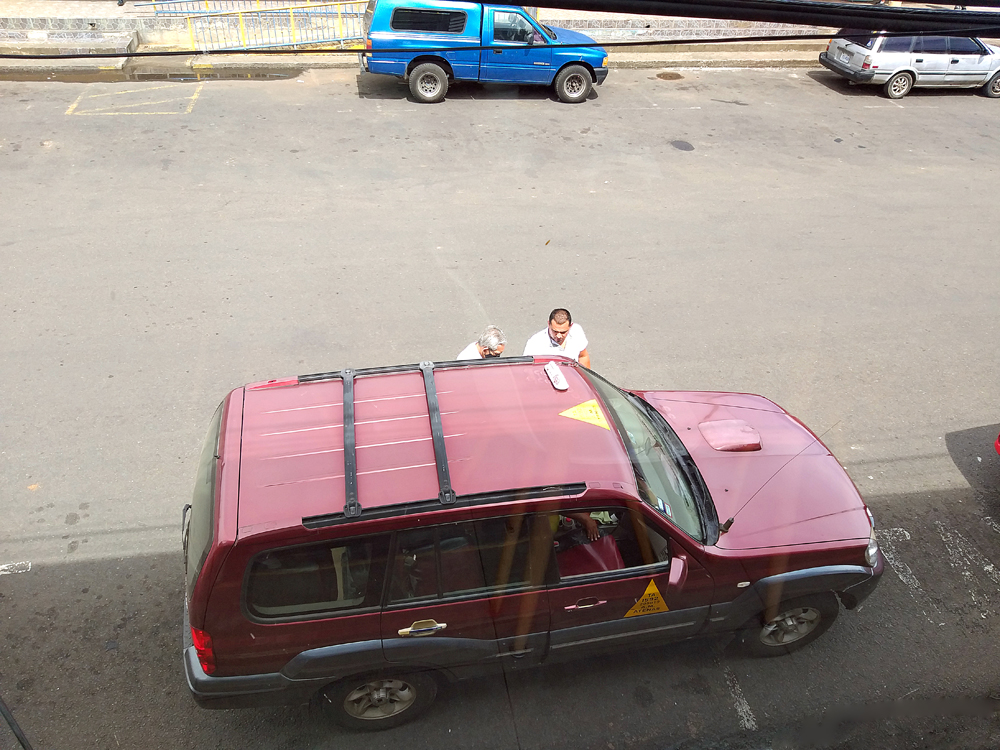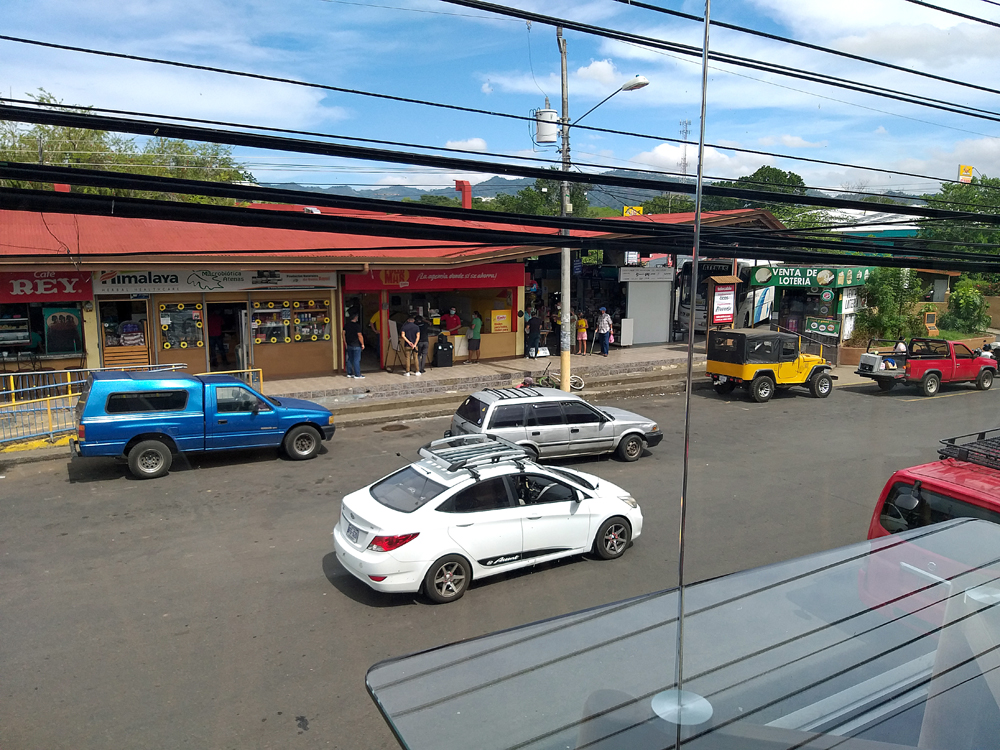 ¡Pura Vida!
My Atenas Galleries.