I went early at 8:30 for what I understood would be an "unveiling" of the new ATENAS park sign and what they were calling a "dedication ceremony." Nada! After nearly 2 hours downtown I picked up my photos I had left earlier to be printed across from the park and Sr. Chacón there told me that they would not unveil the ATENAS letters until 7 pm tonight (probably in the rain) and I will not go back! I was there mainly to get a photo of the Atenas sign, so I was disappointed! I walked home with my new photos and will maybe go tomorrow to photograph the sign.
!Then the only programming on the stage for the first two hours was the main Evangelical church here in town performing charismatic music like in a charismatic worship service and a hand full of vendors (more like a flea market) – both also disappointing to me. The stage will have more and different kinds of music throughout the day, which is what the city does with all of these all-day fiestas they sponsor, but after I learned the sign would not be un-covered, I got my photos and walked home. 🙂 I will photograph it tomorrow and post just that photo. 🙂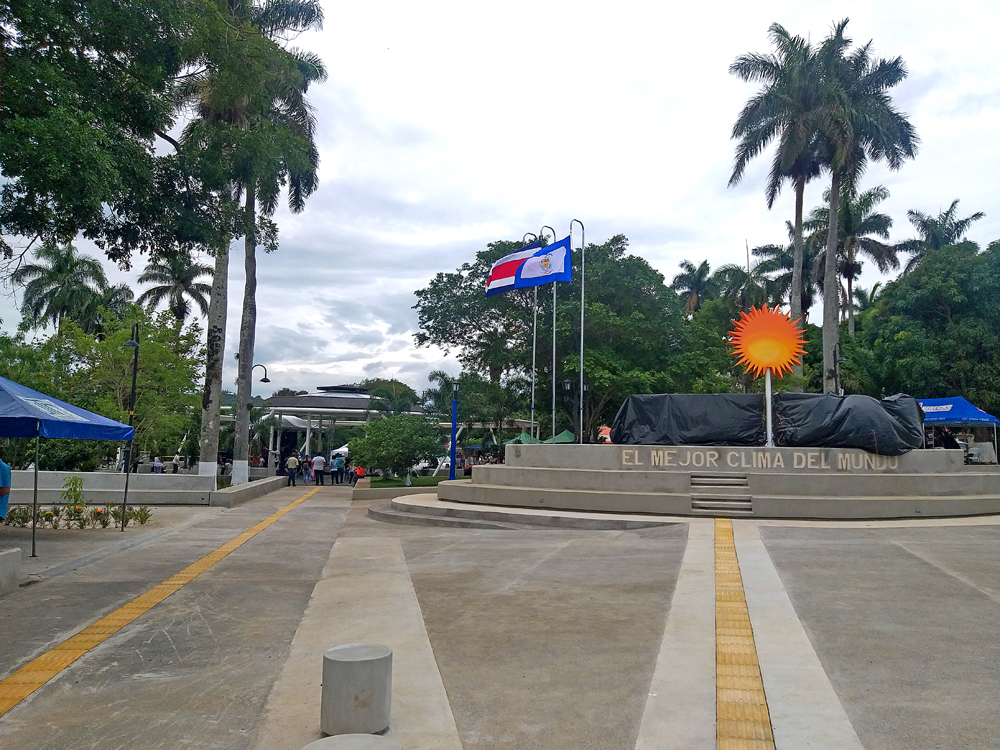 THREE GALLERIES from this morning in Central Park Atenas – as always with galleries, CLICK an image to see it full-width and large and then you can do a manual slide show of that gallery if you choose to . . .
Park Photos showing some changes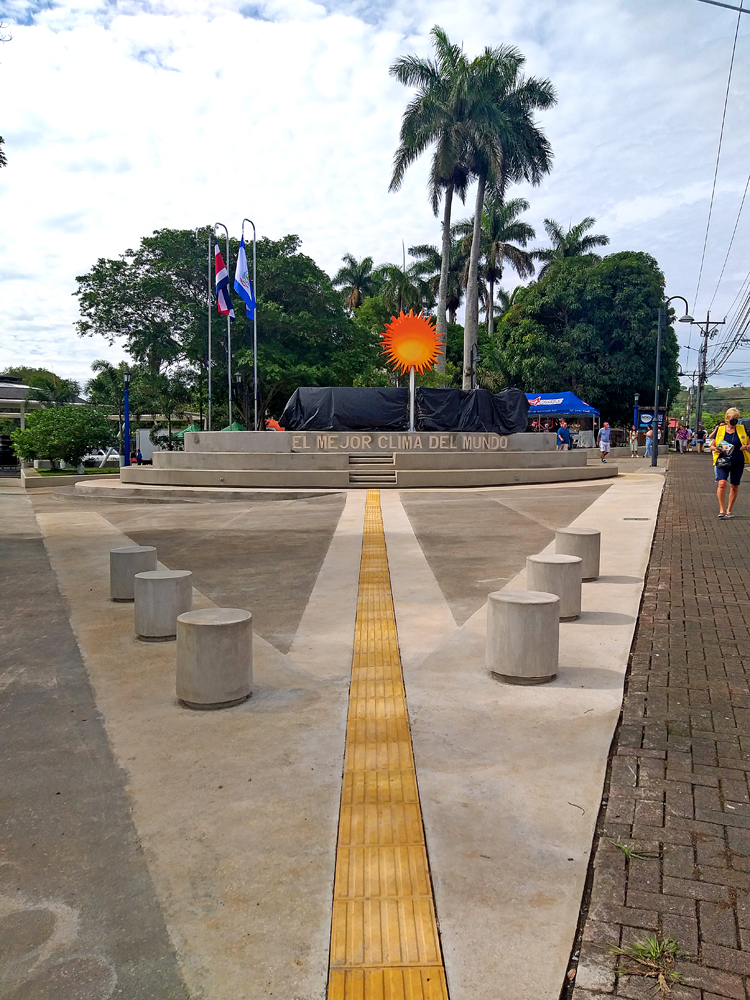 Today's Vendors or "Flea Market"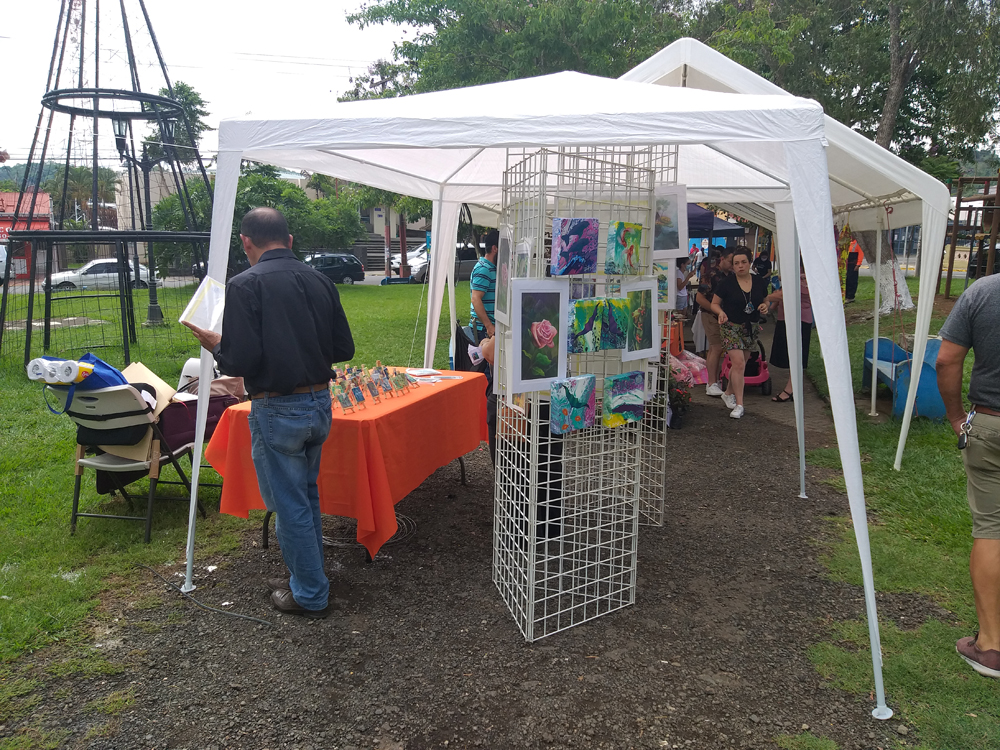 The Evangelicals' Music Program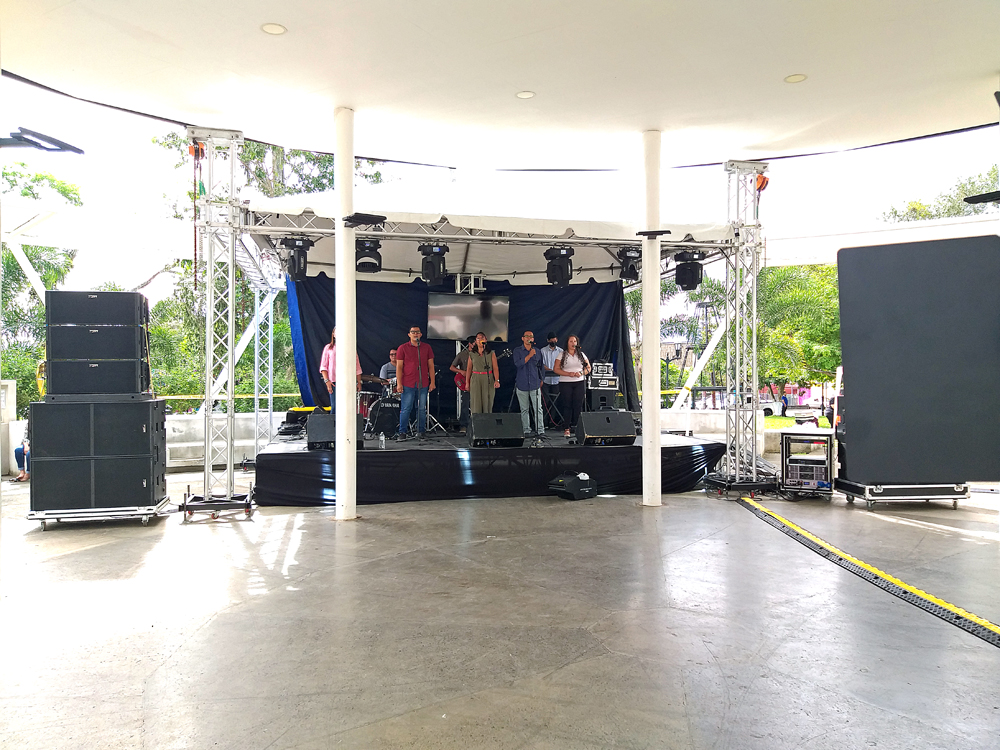 I had trouble figuring out what charismatic church music had to do with a city park dedication. Its one of the things I came to Costa Rica to get away from. 🙂
¡Pura Vida!
My Chronological Gallery of the Remodeling Central Park Atenas
And maybe a photo of the new ATENAS sign tomorrow!
(if I get to town)
🙂