Well, with the park employees themselves having to do all the work on the Central Park remodeling, I guess Atenas will just have to resign itself to a multi-years effort that will continue to have slow reveals like this. 🙂
I snapped these two cellphone shots last Friday, 22 April 2022 of the guys working on another sidewalk in the northwest corner and they have another little social circle completed along with places to plant flowers (we all hope)! Maybe when they finish all the sidewalks they will plant flowers and open this corner to reveal what now looks like a multi-colored ATENAS sign. Read about it first on this blog! 🙂 Here's the 2 images from last Friday , , ,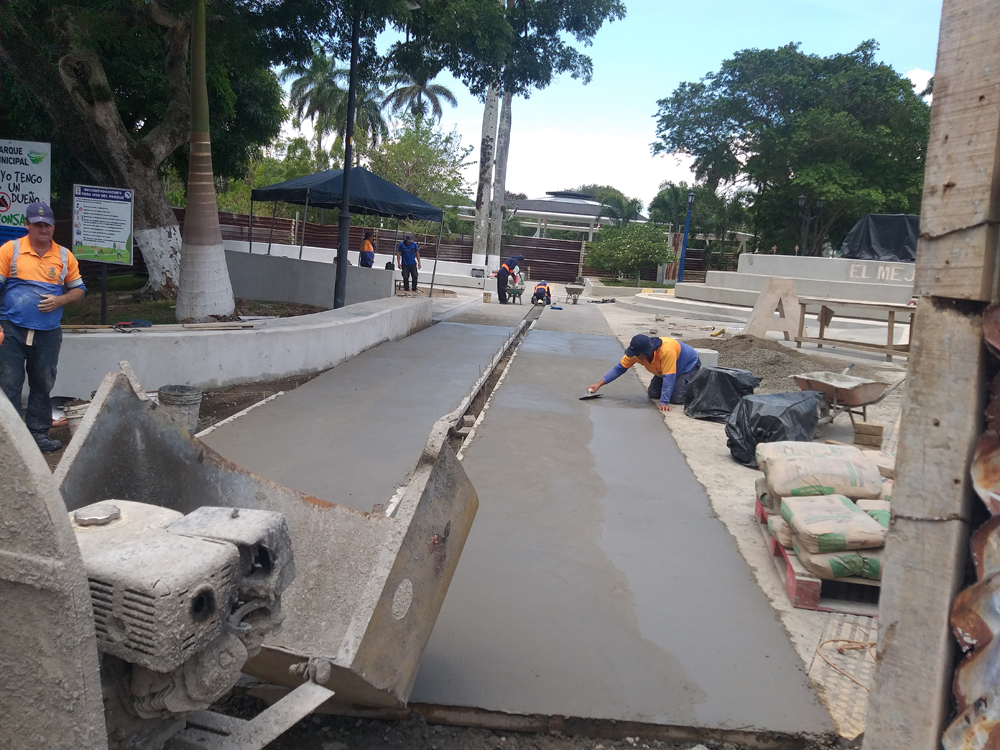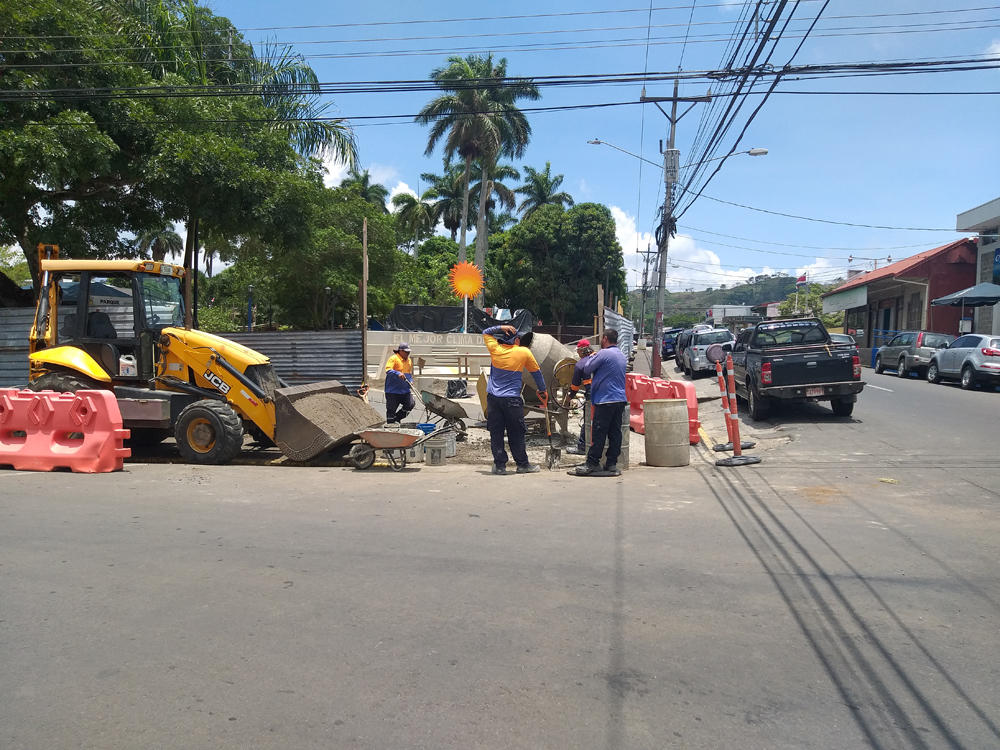 And as always, these two images will go in my photo gallery Remodeling Central Park Atenas with my periodic photos arranged in reverse chronological order, the most recent on top. Inch by inch we're gaining a new Central Park that will be really nice if ever finished! 🙂 When you are in a Pandemic and can't afford to hire an expensive contractor to remodel your park, you do it yourself and appreciate it even more! Pura vida!
¡Pura Vida!