The Cortez Amarillo or Gold Trumpet Tree is one of many yellow blooming trees in Costa Rica this time of year. It is different from the Yellow Bells Tree that I have in my yard that blooms with its leaves on, while this one has just flowers before the leaves come out. This first one is on the hill behind my house and the second shot at the Tribunal or Courthouse in Central Atenas.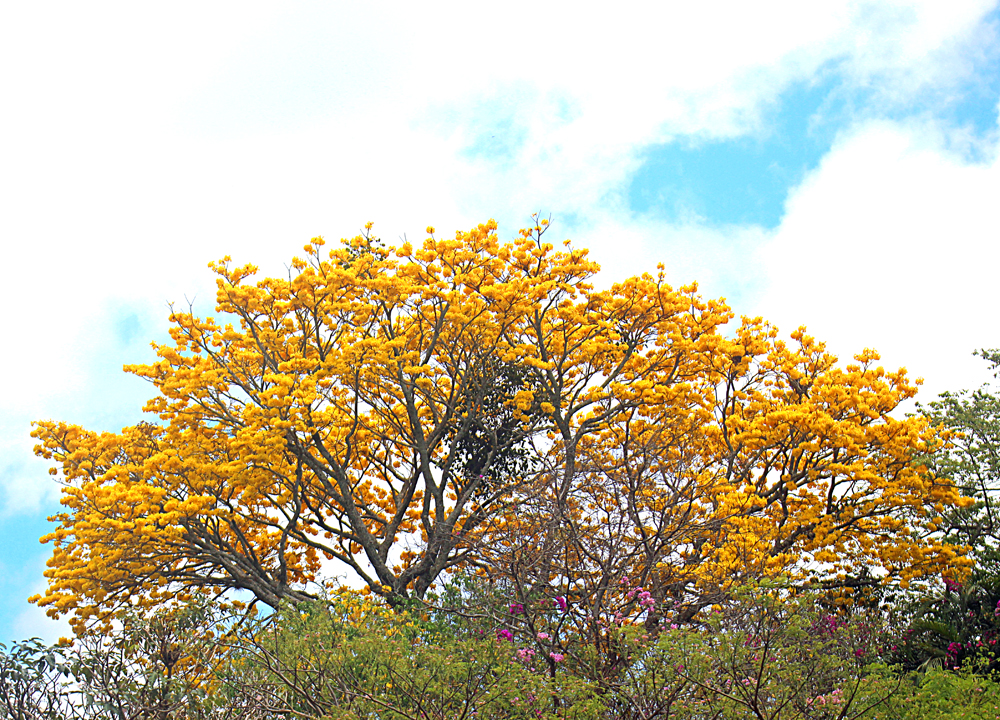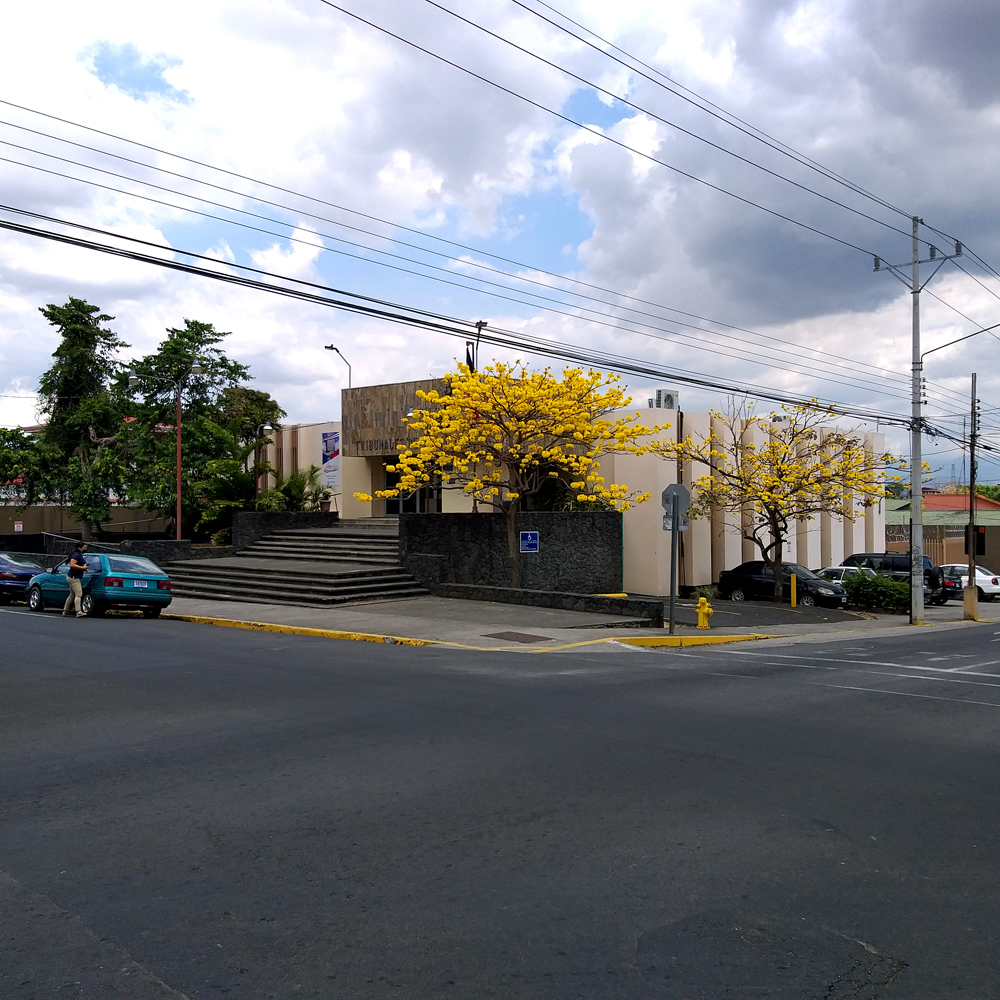 "How lovely yellow is! It stands for the sun."

~Vincent Van Gogh
¡Pura Vida!
Check out my Flora & Forest CR Gallery.