In today's "tiny update" on the renovation of Atenas Central Park, I'm revealing something that I suspected earlier but was not in the architect's drawings. This northwest corner of the park is the first park sighting visitors will have if they come into Central Atenas from Highway 3, Alajuela or anywhere north of Atenas (thanks to one-way streets) and is thus a good spot to welcome visitors to Central Park at 0 Street and 1st Avenue. Those coming from Highway 27, the beach/San Jose expressway will see the park first on the other side by the central Catholic Church on Central Avenue (0 Avenue) at 1st Street.
In my first photo you see that lines lead from the corner to a concrete structure of steps/seats that could seat a whole tour bus load of tourists for a group photo. On top of that, now covered in black plastic wrap, are six large cutout letters spelling A T E N A S. From my peek on the other side they are a bright red that look like plastic or metal from a distance. And if you look closely in the photo you see that along the top of the concrete structure, carved into it and painted white, is the promotional slogan of Atenas, "El Mejor Clima del Mundo." or in English: "The Best Weather in the World."
Incidentally, this corner of park is across the street from the city hall! 🙂 One taxi driver told me it was the fault of the current mayor that the park is progressing so slowly. 🙂 I think it is because of a lack of money and thus all work is being done by city employees, usually just 2 or 3 workers at a time. Covid affected every budget and every activity!
Hopefully there will soon be a lot of landscaping in and around this corner feature! It will certainly be the most photographed corner of the park! 🙂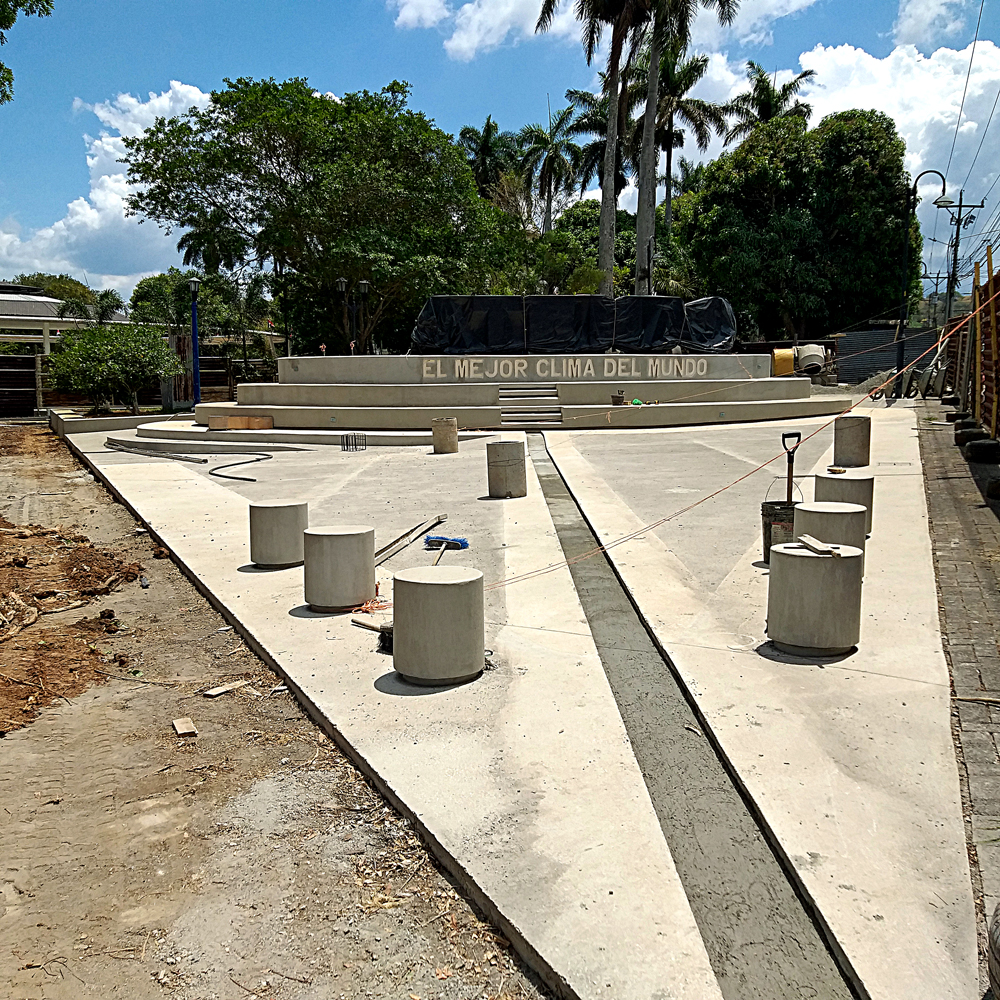 Read on for two more photos of the above from behind . . .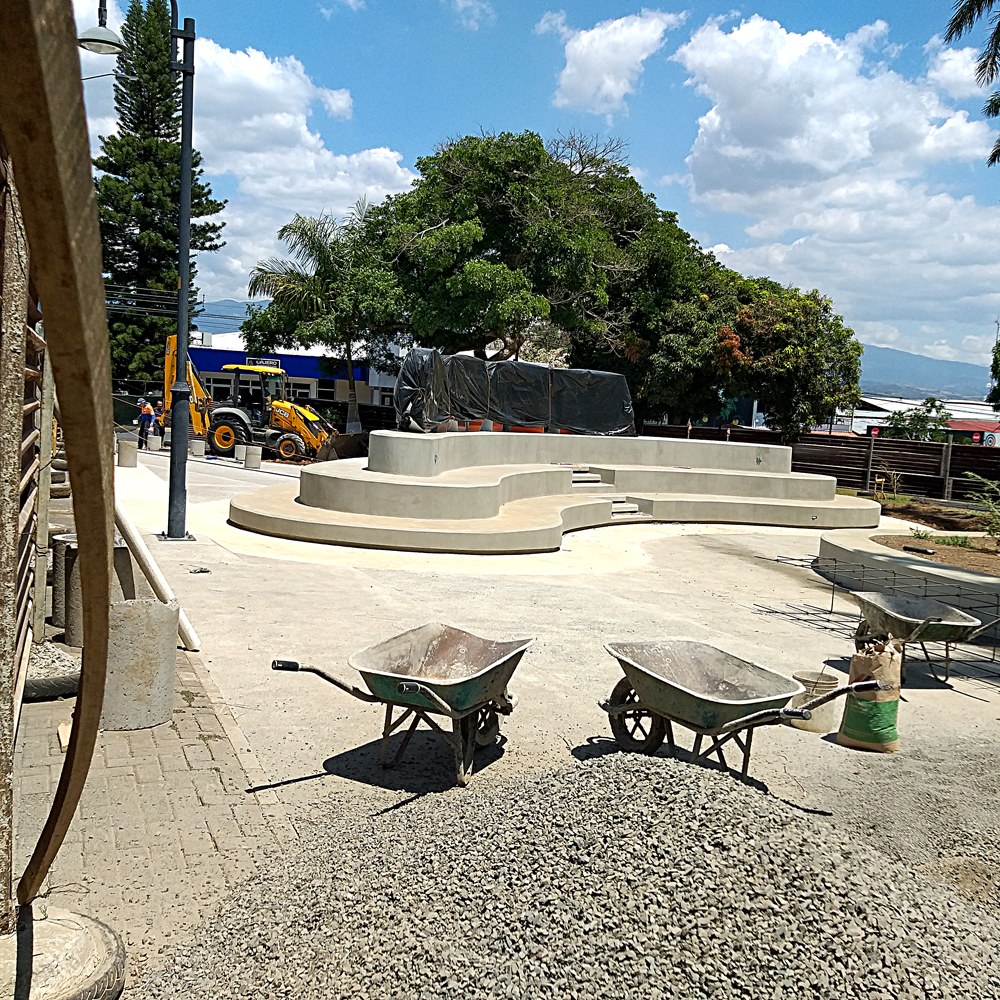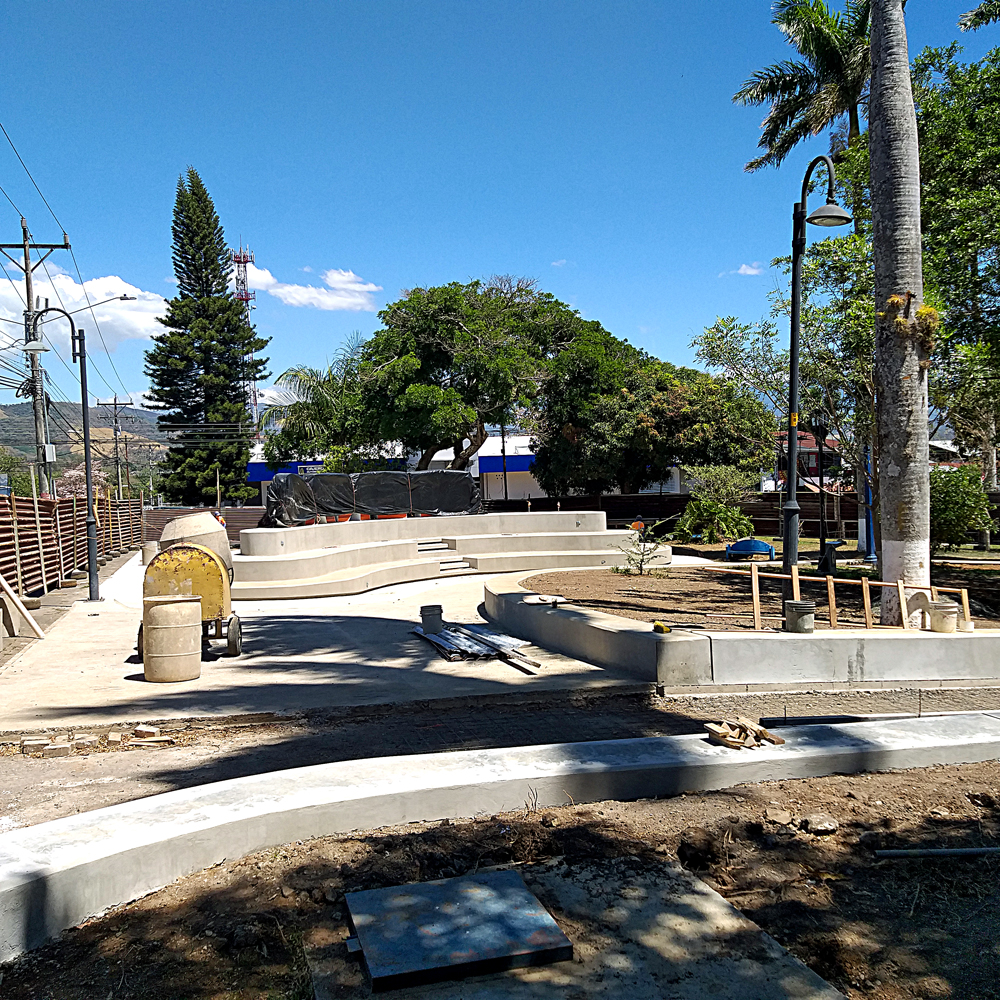 ¡Pura Vida!
See my photo gallery of the very slow progress on the Park Renovation.