They have been calling this turtle "Red-eared Slider" but it is actually a little different from the North American Red-eared Slider, so now they call it Mesoamerican Slider (Wikipedia) or the sub-species for Costa Rica & Nicaragua of Trachemys venusta uhrigi for you scientists. 🙂 I'm just sharing one photo of it from the lagoon or lake at Maquenque Ecolodge: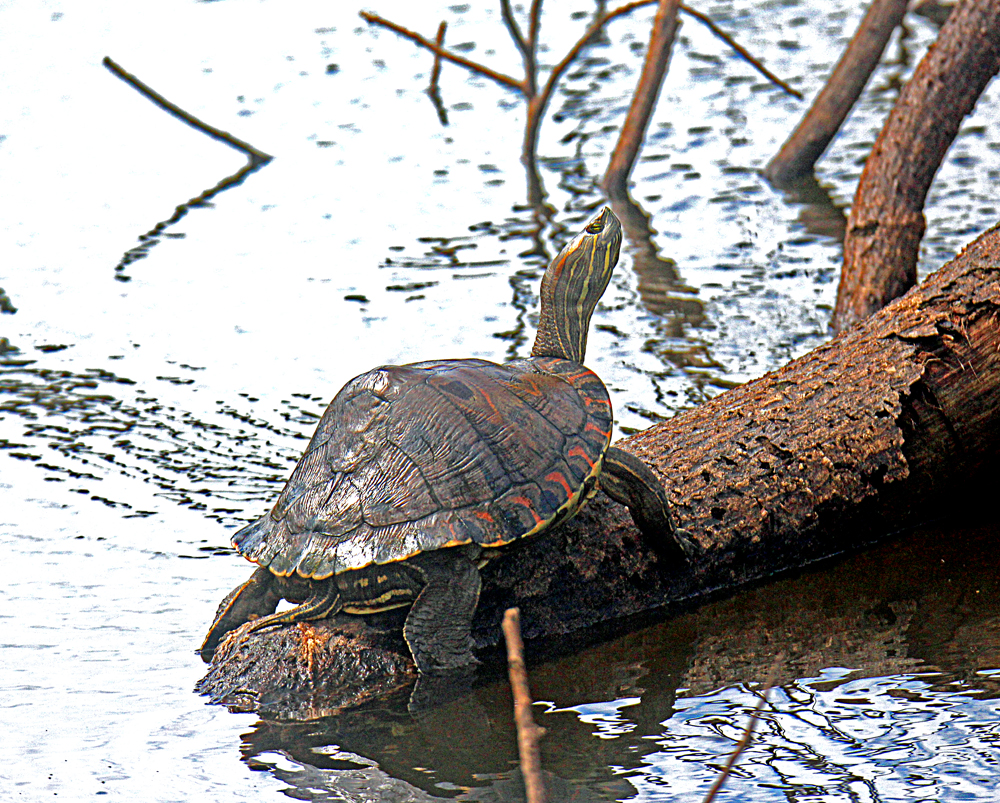 ¡Pura Vida!
See more in my Mesoamerican Slider Gallery.
And/or see the Maquenque 2022 Trip Gallery!