That's what artist Cynara Shelton calls her painting, Those Bloomin' Cactus. She even has hers for sale, so if you want to buy mine, you can order from my gallery image of this photo to be printed on canvas, metal (my favorite now) or paper. My markup is only $1, the rest goes to SmugMug Gallery and the printer. 🙂 But I think reasonably priced and a good service SmugMug Galleries provides! And of course I have other photos I think better for wall art than this humble little cactus. 🙂 I'm retired now, so really not trying to sell photos! This one was photographed on "Country Lane" in front of Hotel Las Colinas, Atenas.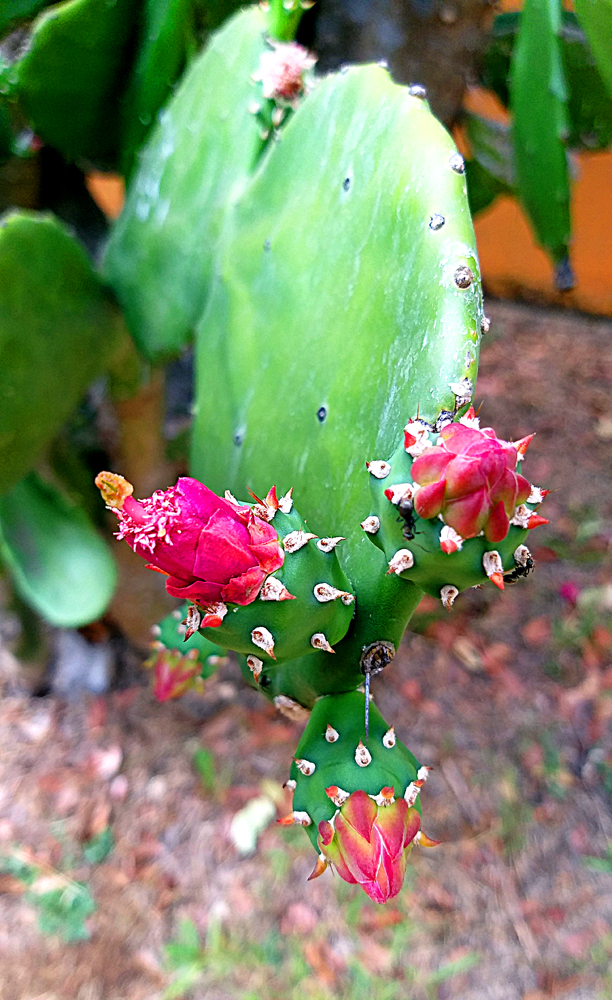 See my whole Photo Gallery.
And today is last day for 25% off my photo books with Code: FANFAVE
¡Pura Vida!