Today I took the "Whale-watching Tour," 4 hours on a boat in the Pacific Ocean with 4 other tourists, all from Germany, and we saw much more than a whale which we only saw during our last hour. Later I will post about the natural arches, birds on Whale Rock Island, snorkeling, and other things we did or saw – just the dolphins and the whale today with 3 photos of each. Note that whales come up for air only every 10 to 15 minutes and stay up for only 3 or 4 seconds and one doesn't know where they will come up! 🙂 Almost impossible to photograph! 🙂 Below whale shots are me barely catching the tail as it goes back under water – same whale, 3 different times. Fortunately, Dolphins stay on the surface longer! 🙂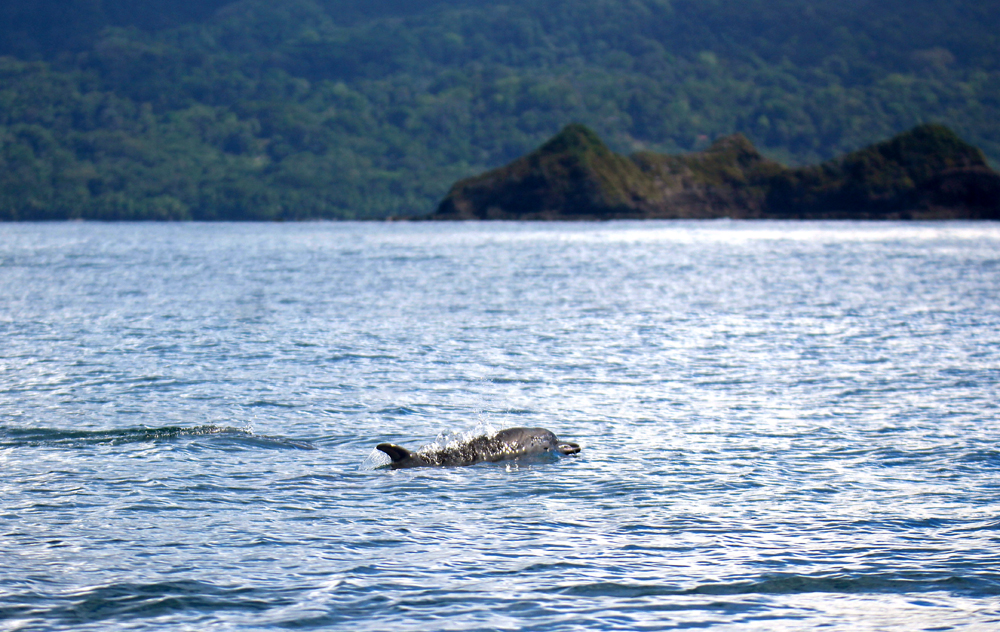 As always, CLICK an image to see it larger . . .
Dolphins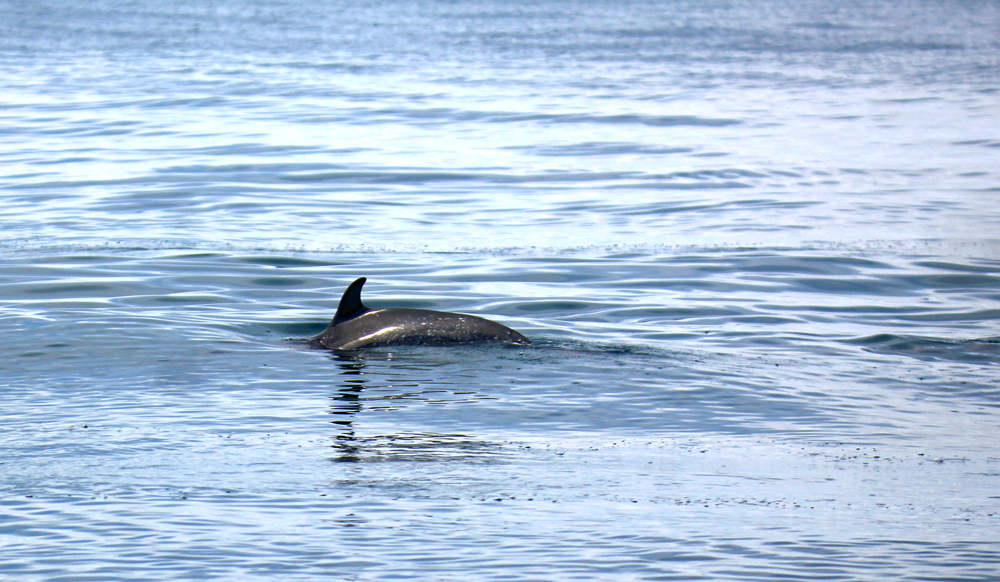 One Humpback Whale's Tail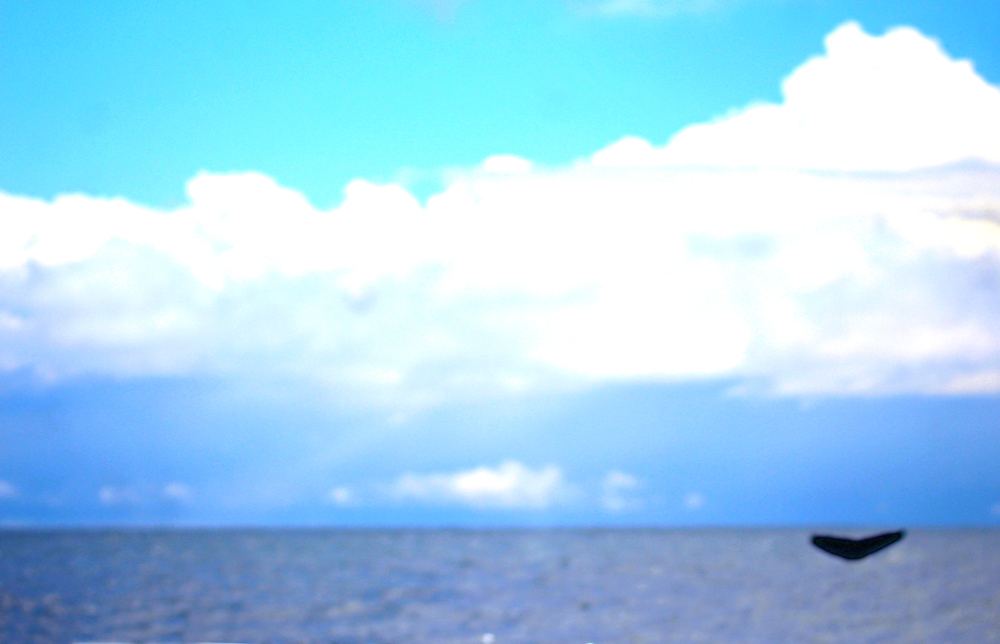 ¡Pura Vida!
See my photos of a 2019 Whale Watching Trip, same company, different month.