Or maybe just a big cousin? 🙂 I passed this tree walking home from town this morning and it certainly made me think of poinsettias, though you can see that the bloom is a little different from the typical Christmas flower – though similar! 🙂 Online blooms like these were labeled "Wild Poinsettia." Either way, they are categorized as shrubs or small trees.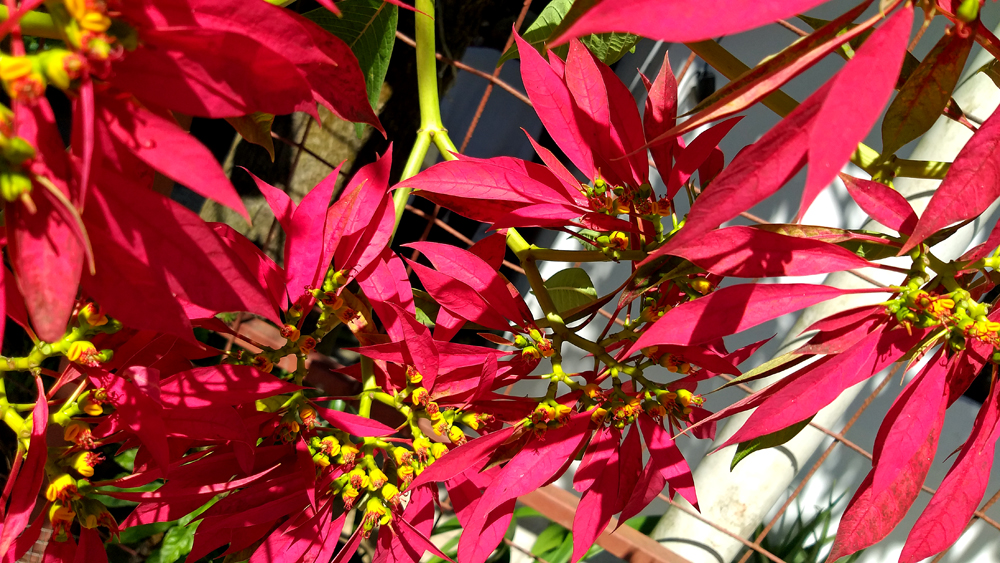 Merry Christmas!
My Flora & Forest Gallery.
My 2021 Christmas Photos Gallery
¡Pura Vida!