My cellphone App "Merlin" (from the eBird folks) tells me that this is a Blue Grosbeak Female (eBird description link) but it is not an exact match to the photos in my bird books or even online. It is similar to but larger than a female Blue-black Grassquit which in the past has never had that much black or rufous on the wings and the same for sparrows or juncos (which are otherwise similar). So my often experienced conundrum of identification continues, especially with "little brownish birds!" 🙂
I have posted these two photos on the Facebook Group "Cost Rica Bird ID" and I will add here any helpful results if received from that group – sometimes a knowledgeable person is very helpful there! 🙂 We will see what happens. 🙂
UPDATE: On the FB group Patrick O'Donnell, one of my past guides and the official guide for the Costa Rica Birding Club, answered my request with this:
Hi Charlie! Merlin is right, growing new feathers makes it look funny. Note the big bill and rufous wing bars.

~Patrick O'Donnell
So I'm hereby declaring it officially a Blue Grosbeak female! and a "lifer" for me! 🙂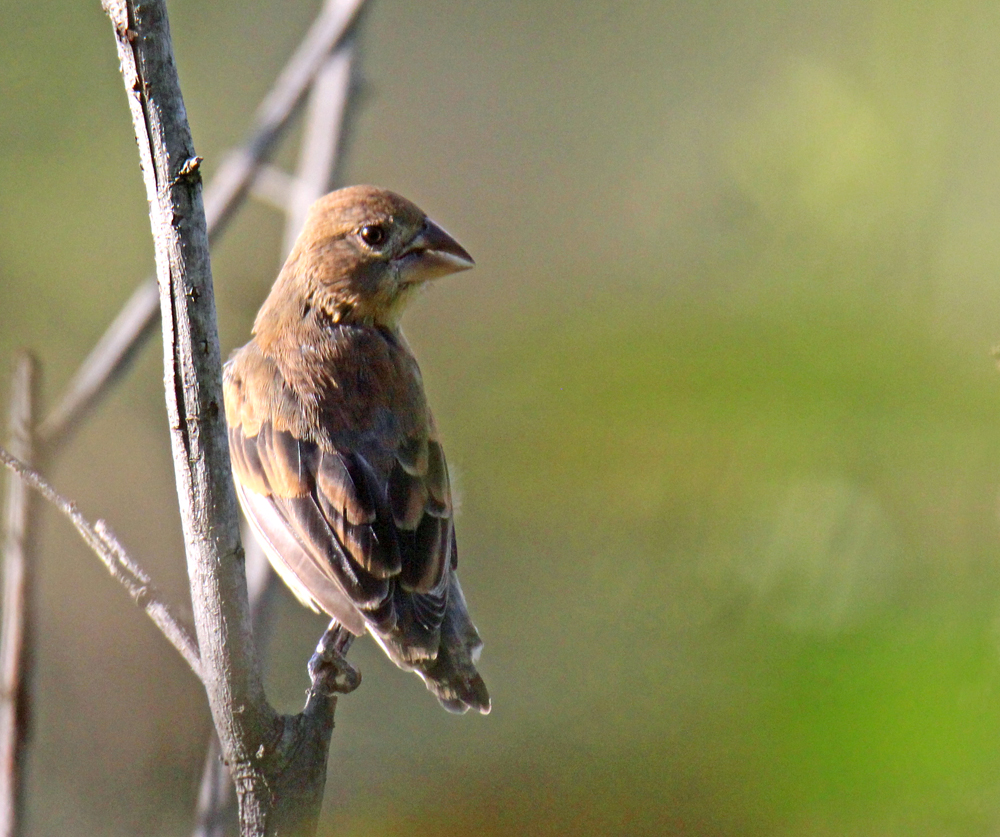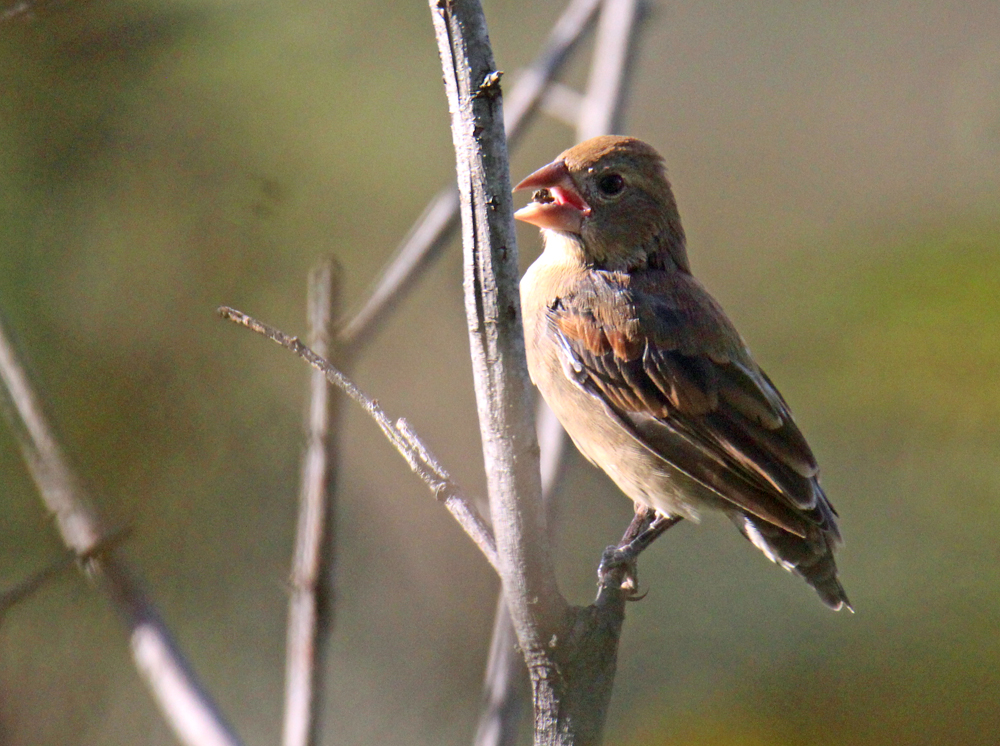 I have no other photos of this bird in my gallery but do have a Black-thighed Grosbeak seen in Monteverde and several Rose-breasted Grosbeaks here at home earlier and again today, plus at Monteverde and Xandari Resort, Alajuela. But those two Grosbeaks are definitely different! I'm sticking with Merlin's Blue Grosbeak Female, even though considered rare here. 🙂
NOTE: This is just one of several birds I photographed "this" morning (Nov. 27) and presented it here first as my most unusual and only new bird or "lifer" on this walk. Most of the blog posts the next few days will be other birds seen on this morning's walk including the toucan I will show tomorrow! 🙂 Plus many others, one at a time now until my Christmas Trip when I will post live daily from Uvita! All these birds is what I get when I carry my big camera with me on an early morning walk! 🙂
See All My Costa Rica Birds Galleries.
¡Pura Vida!