My last bird in this series, Clay-colored Thrush (eBird description), is special in multiple ways. First, he is the National Bird of Costa Rica, not because of his colors but rather because he is the bird that the indigenous people say sings in the rainy season every April & May. And special for me because I'm including one of my latest images as the feature and one of my first bird shots here back in 2015 while still in the apartments, Hacienda La Jacaranda. Read more in The Backstory and see some of my many other shots of this bird in my Yigüirro or Clay-colored Thrush Gallery with shots from 16 locations across Costa Rica.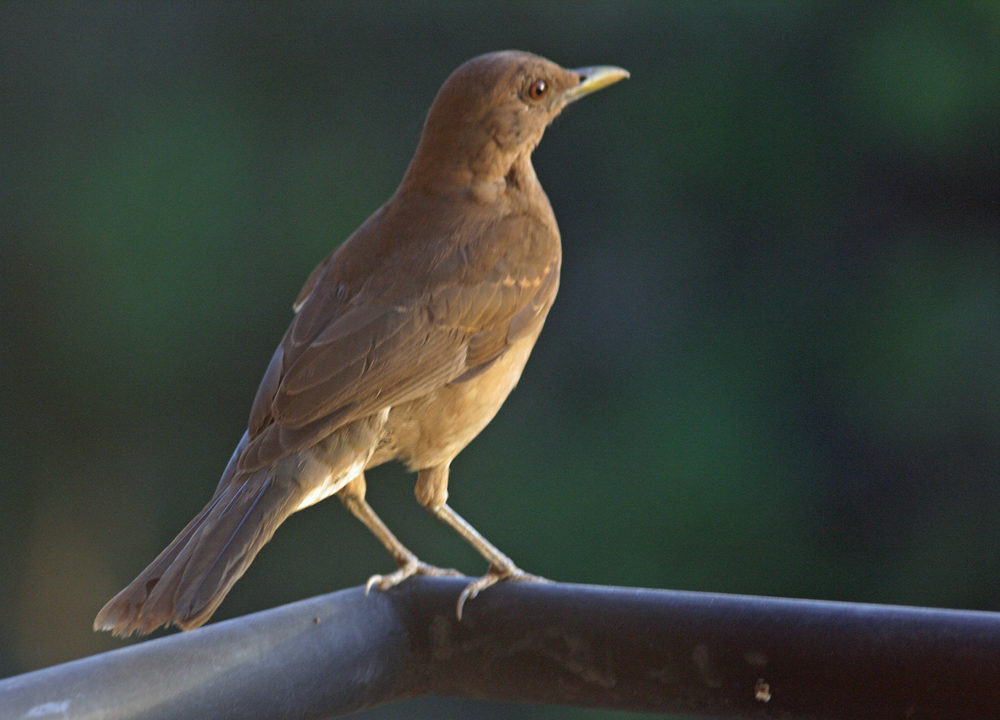 The Backstory
The feature photo of the mother Yigüirro and 3 babies was made this summer during my cancer radiation treatments while staying at the Best Western Plus San Jose (hotel site) that has a giant Indian Laurel Tree and each week I made sure I had a room facing the tree to photograph many birds in it, but best of all the nest of a Yigüirro or Clay-colored Thrush with the babies actually flying away in just three weeks after hatching. The feature photo was my favorite shot but there are more in the TRIP GALLERY: 2021-April 26 to June 10 – San Jose Radioterapia & Hotel Best Western Plus.
The other photo of a solo Yigüirro was made in my 3rd month of living in Costa Rica while still living in an apartment at Hacienda La Jacaranda (apartments site) with the bird sitting on the railing of my balcony. See more photos from my 4 months in the apartments in my GALLERY: 1st 4 Months in Hacienda La Jacaranda Apartments.
And here is one of several online explanations of this bird as the National Bird: https://www.costarica.com/culture/national-bird
¡Pura Vida!
Starting tomorrow, a 6-day Blog Series on THE WALKING PATHS OF MY LIFE.