Anyone who has lived in a tropical climate has experienced Geckos if not other lizards living in your house. They are the best mosquito repellant and eat many other insects also, thus I'm glad I have Geckos! And I don't object to other types of small lizards as they all eat insects! 🙂 This one in my kitchen yesterday was not like the other Geckos I have seen but when I looked him up in the book he seems to be just a different species of Gecko called a "Common House Gecko" (Wikipedia link) and it is a non-native "introduced" species, one of 9 species in Costa Rica now. That ID and number of species is from Amphibians and Reptiles of Costa Rica, a Pocket Guide by Chacón and Johnson.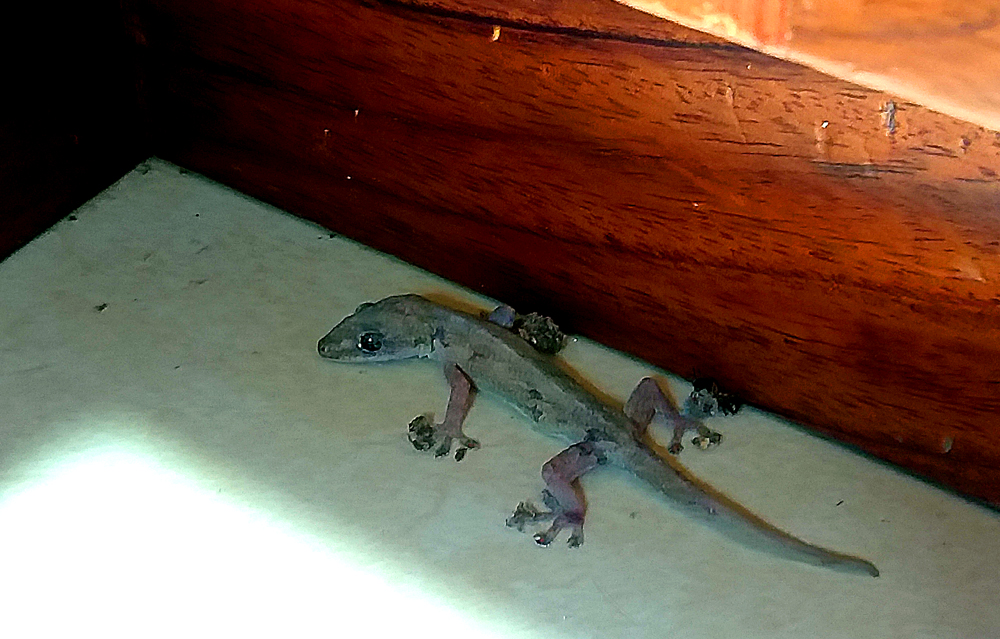 And here's three more cellphone photos of the one yesterday . . .
CLICK image to enlarge: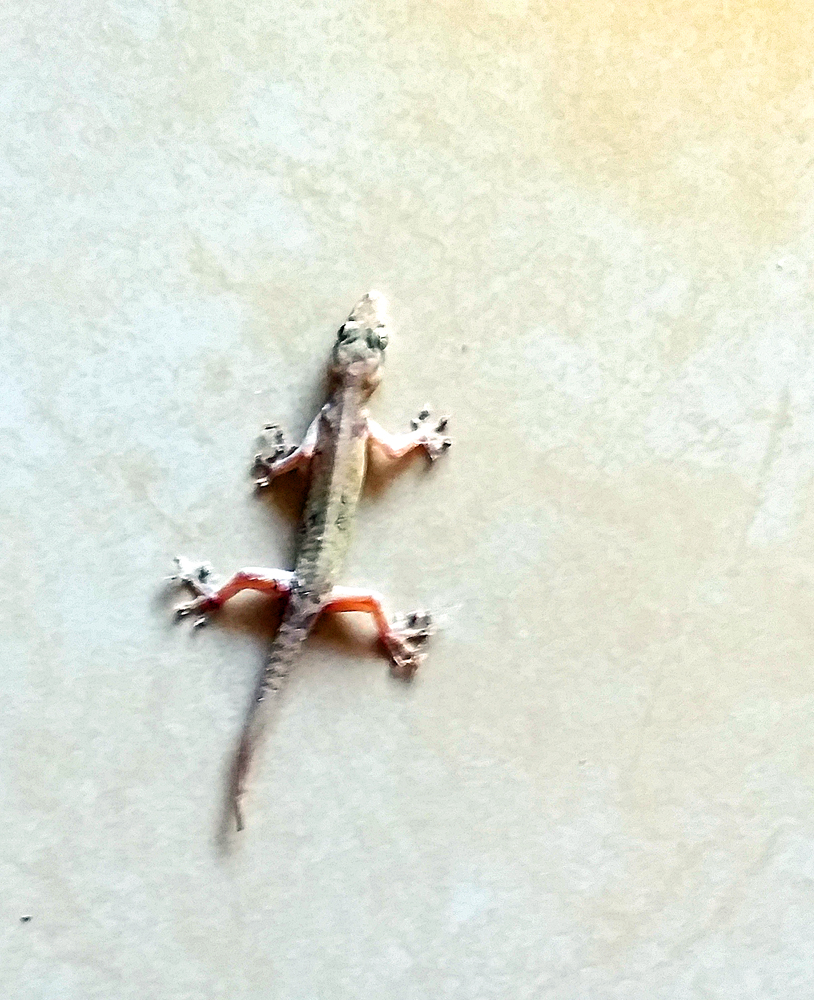 "Lizards of every temper, style, and color dwell here, seemingly as happy and companionable as the birds and squirrels."

~John Muir
🙂
¡Pura Vida!
See my Gallery of Costa Rica Lizards, 20+