Soon after the Covid Pandemic started in March of 2020 the regular work on renovating the Central Park of Atenas slowed and then stopped in October 2020. I don't know, but guessing they ran out of money or the pandemic caused a reduction of tax income or something like that for the city. There has been no work on the park renovation for more than a year. Well, this week it started up again!
First I noticed the tin fence around a small triangle of the park between two sidewalks at the corner opposite Olivera Pizza and between the City Hall and Banco Nacional.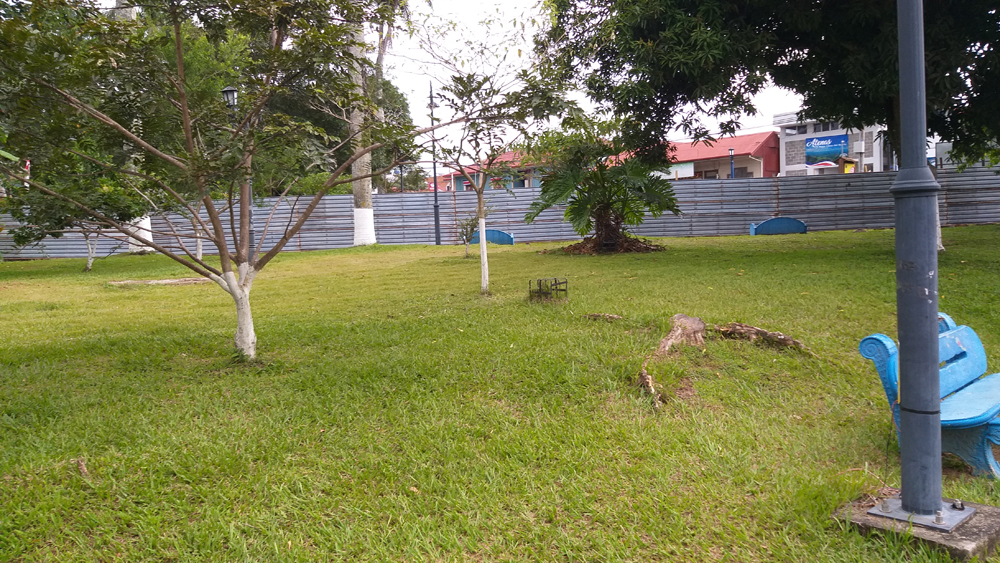 As I walked around the fence to see what was going on inside the fence, I stopped at the very Northwest corner of park opposite Olivera Pizza: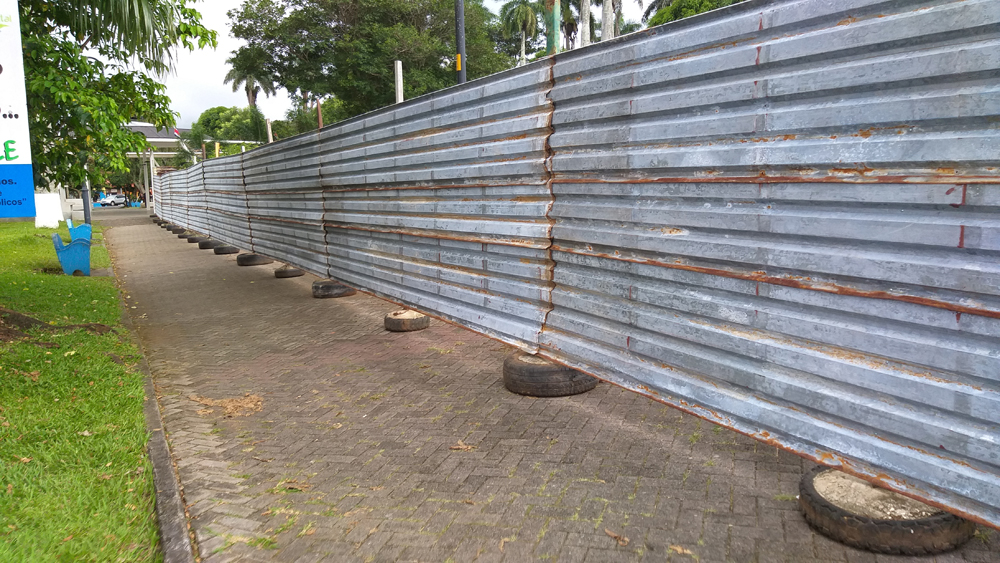 Rounding the corner a dump truck was leaving the area, maybe hauling away old trees or dirt? I did not see: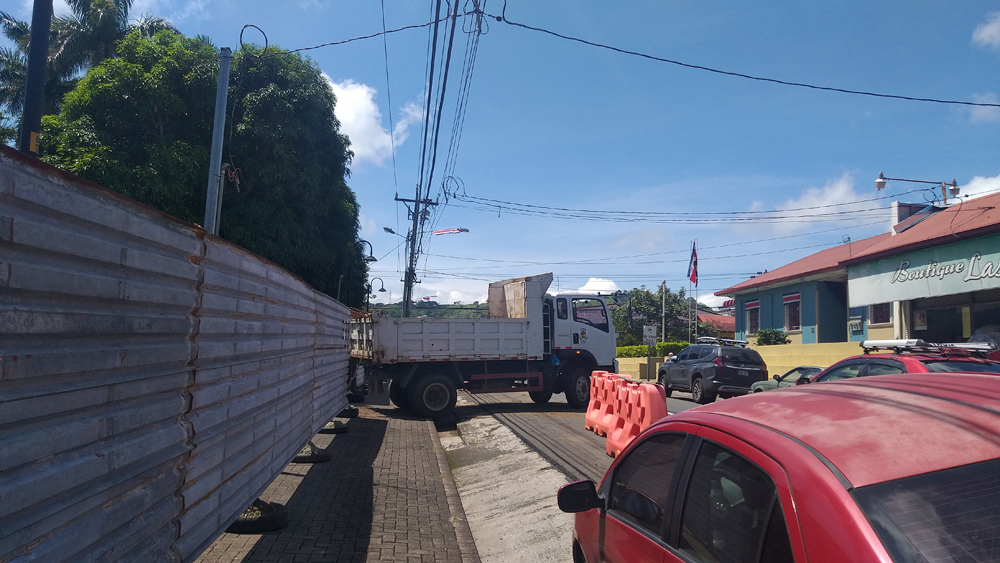 Then I stepped across the street to the City Hall for a broader view: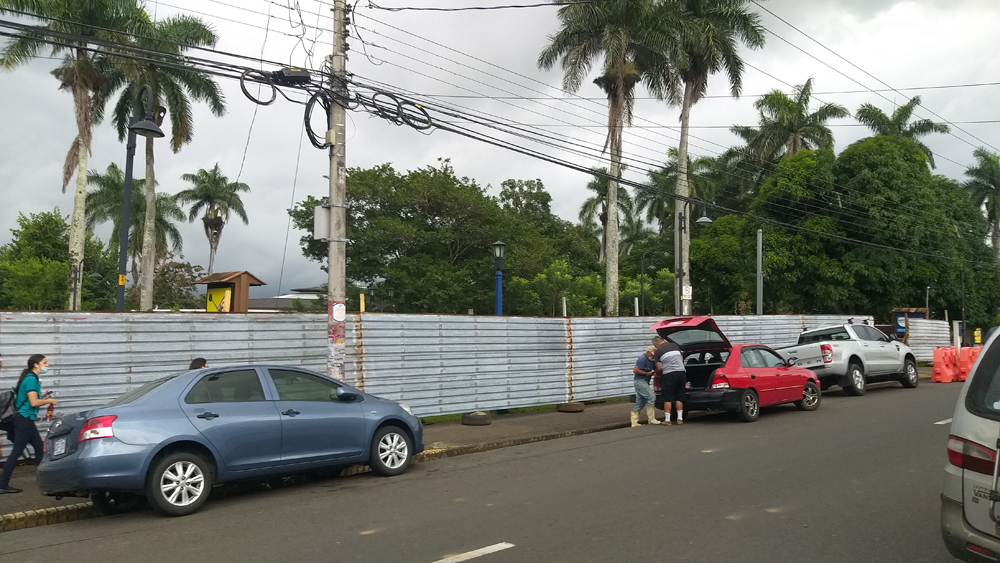 Next I walk into the fence opening to see what they are doing inside and I'm still not sure! 🙂 A group of people in business attire to my right, possibly city employees, were looking at the area and discussing something: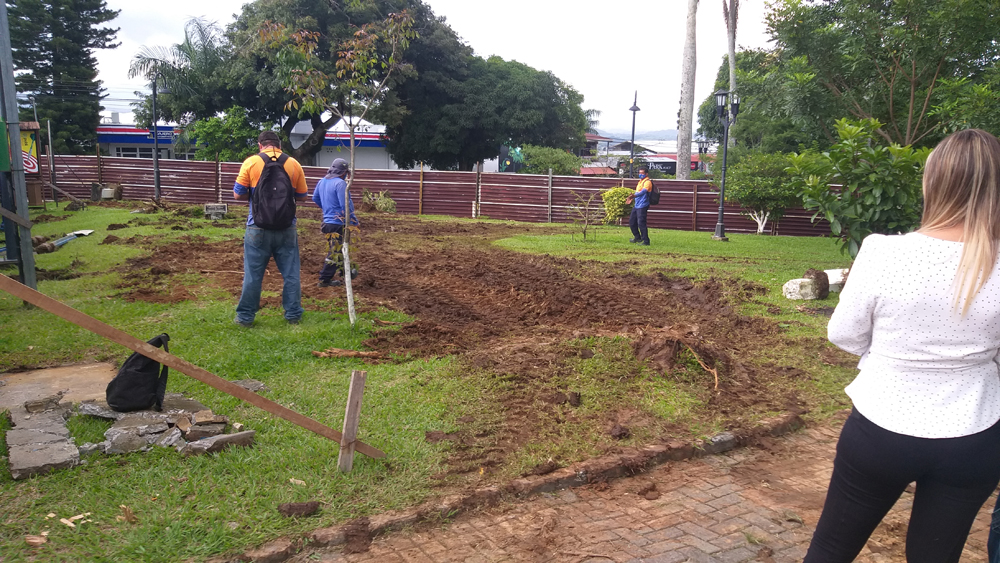 I will continue to watch and photograph this area as progress happens and I can get in. It is good to know that the grand plans for a new Central Park are again being worked on in some way. Keep reading this blog for updates and if you are a new reader (several lately) you can see my gallery of earlier updates on the renovation of Central Park Atenas started in 2018. I can no longer find the city's FB Page of architectural drawings of the new park, so here are some I copied earlier for a blog post, but I cannot identify for sure this section in the drawings, but indicate what I think based on a current historical object now in that section.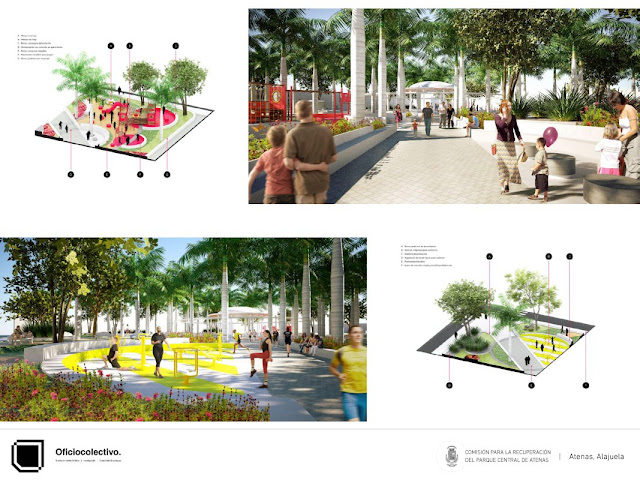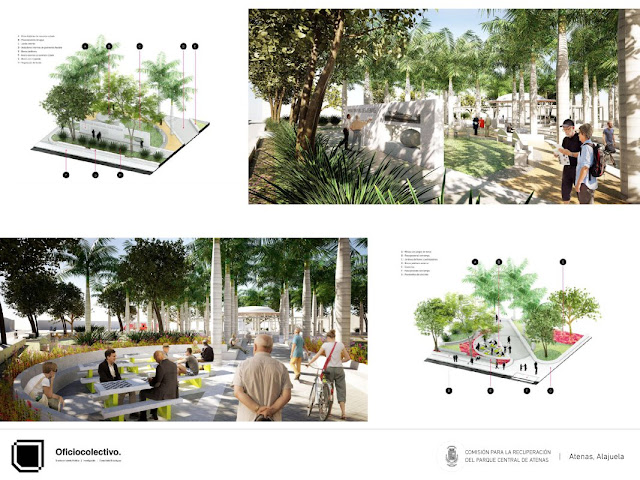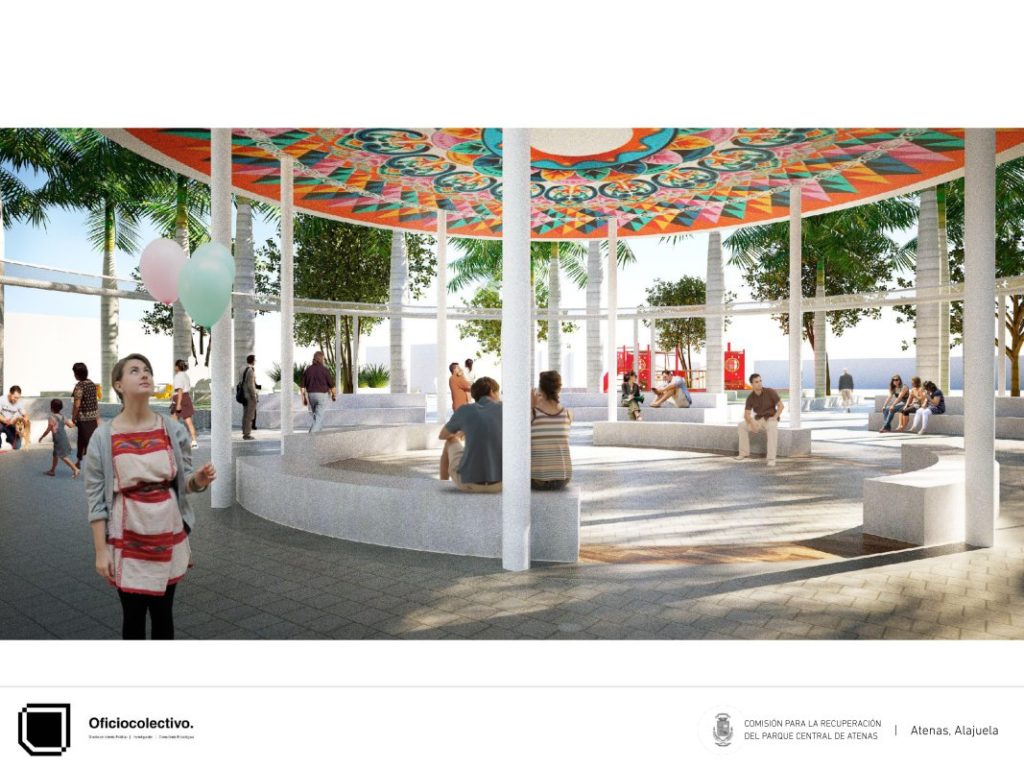 ¡Pura Vida!
And there are Atenas Galleries! 🙂