"Country Lane" is in quotes because it's my personal name for the extension of 8th Avenue Atenas through what has been farm land but getting more houses. It ends as a gravel road at Radial 27 Highway across from the Farmer's Market. I've shared photos of many things along this road but maybe not just the road itself, so here are my shots of the actual road in different locations. For more photos of one of my walking places, see the gallery titled: "Country Lane" – Avenida 8. Walking is sweet! 🙂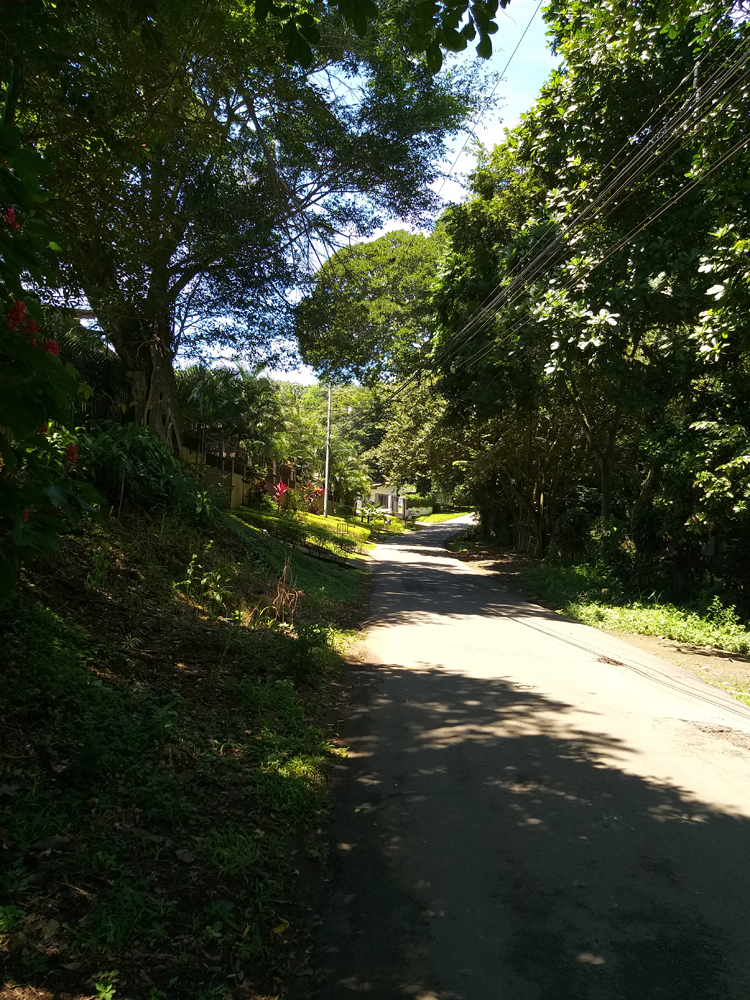 And a slide show of the road from Saturday's walk . . .
In every walk with nature one receives far more than he seeks.

~John Muir
¡Pura Vida!