To describe part of my walk last Saturday morning early, I found this nice poem:
Cows Upon A Hill
There is nothing I like better
In the sunrise of the day
To see cows on the hill
It's the perfect time to pray

~Marilyn Lott
The Costa Rica University Systems has a special agricultural university campus on the edge of Atenas and these cows I frequently see and like to photograph are a part of that student farm on the next hill over from mine. 🙂 Students study here from all over Central American as the best of Latin American agricultural schools! And they learn a whole lot more than just our local coffee farming! 🙂 And next door to where I live!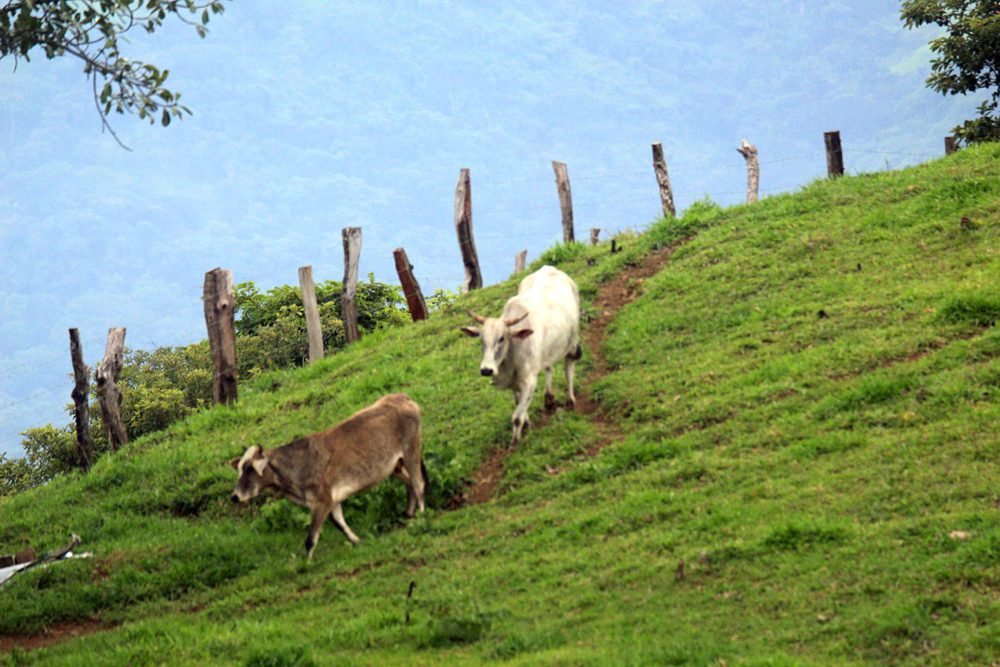 See all four Photos . . .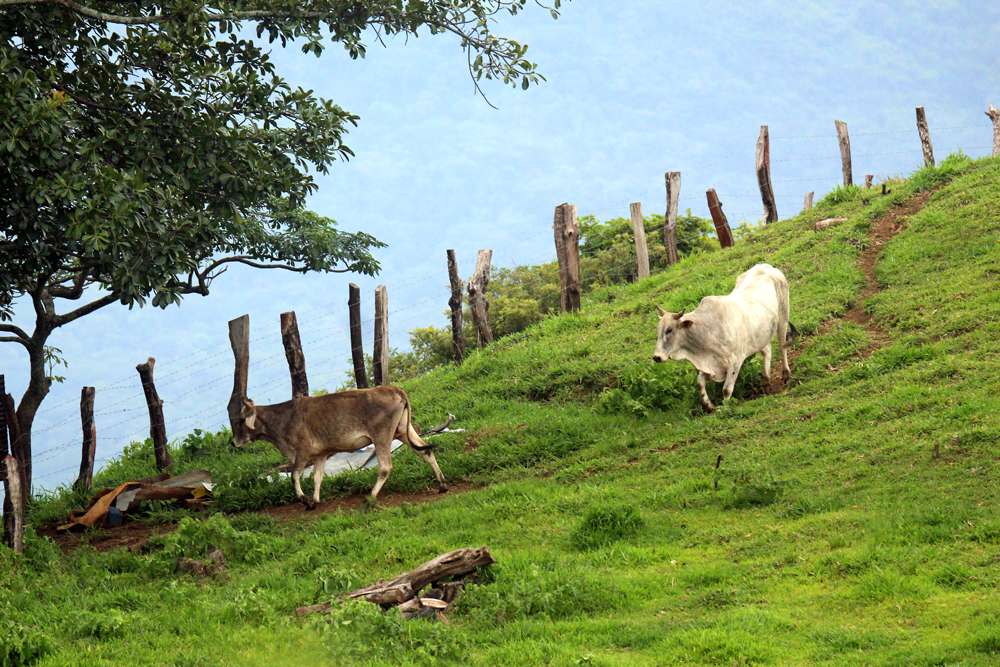 I'm thankful that I can zoom in on the above hill to also photograph the cows who were by that fence under the tree at the top of the road. 🙂
Just one more reason that I'm Retired in Costa Rica!
🙂
¡Pura Vida!