Not a new bird for me but the first seen in a long time and not in my yard. Saturday morning I walked up the steep hill above my house where usually near the top there are a lot of birds. Not! I don't know if it is the time of year, the weather or something else – but I'm just not seeing as many birds this year as in the past, either in my yard or other places like this walk. But I was glad to capture this Elaenia, even if against an overcast white sky! 🙂
Read about the Yellow-bellied Elaenia on eBird, or see my other photos in my personal Yellow-bellied Elaenia Gallery and/or peruse all my CR Birds Gallery.
Here's my featured shot, then read on for two more different shots . . .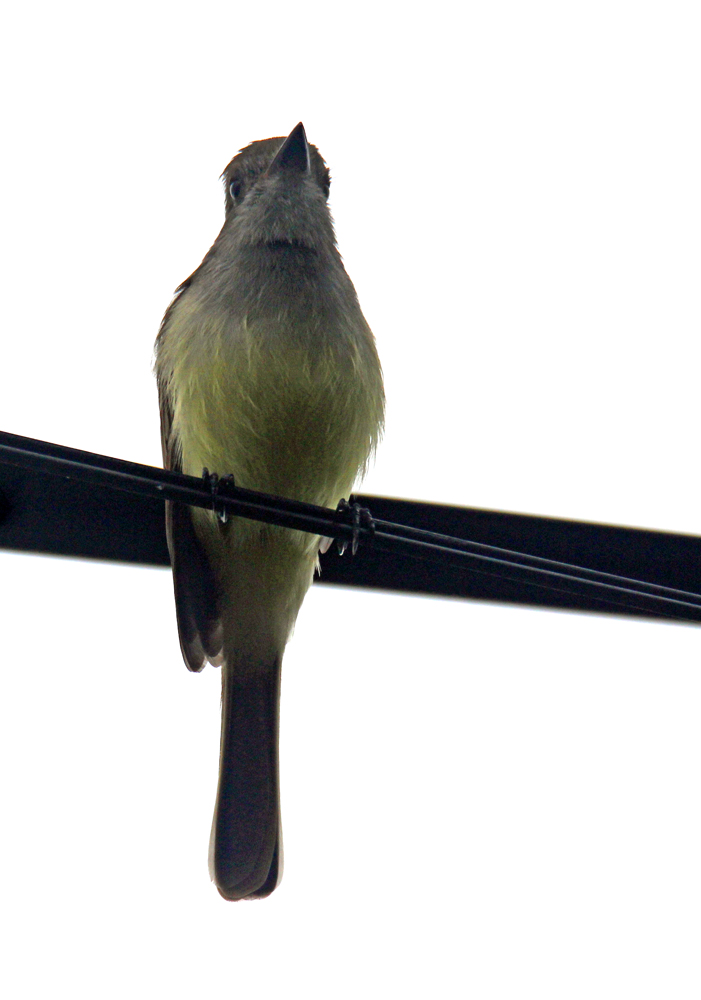 ¡Pura Vida!