One of the many wonderful things about Hotel Savegre is the huge piece of property it sits on in a mixture of primary and secondary forest – the "secondary" parts being where early farmers cleared land that has now been "re-forested" as has a large portion of Costa Rica as farming methods have improved and are becoming less destructive of the natural environment. The guide in some of the photos is Marino Chacon, a son of the man and woman who pioneered this first hotel/lodge in the truly amazing hills of San Gerardo de Dota. His parents are pictured on one of the trail signs included below in my two collections. CLICK image in first gallery to enlarge, which you can't do in the second one as a slideshow.
TRAILS at Hotel Savegre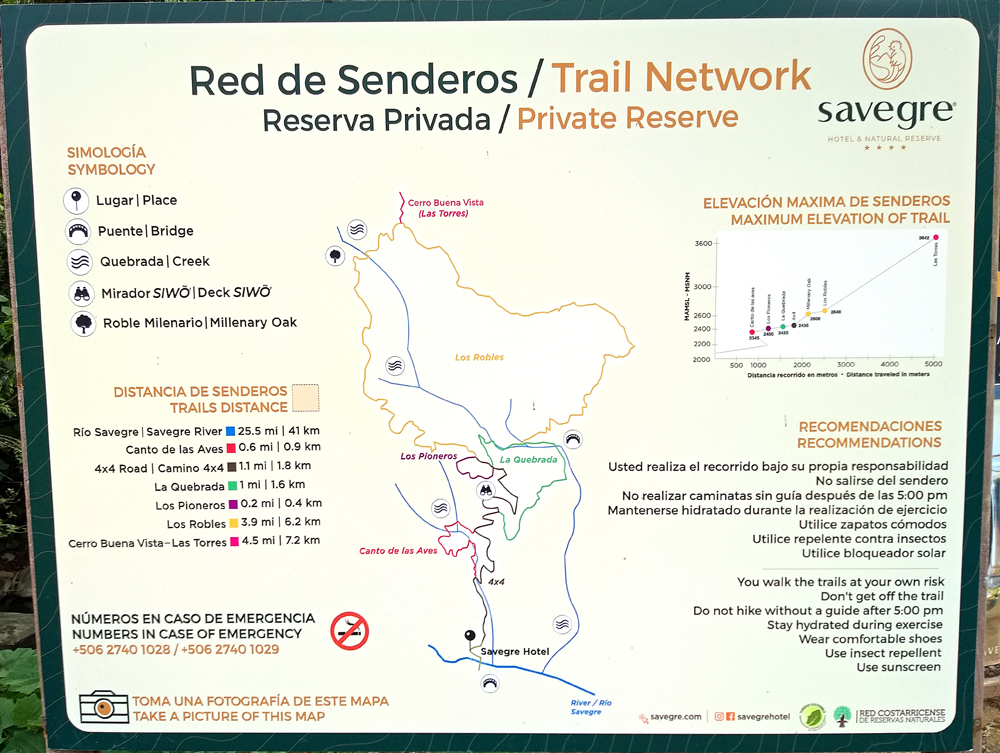 TREES at Hotel Savegre
And I have my "Trip Gallery" finished at 2021 January, San Gerardo de Dota Hotel Savegre.
¡Pura Vida!
Nurtured by Nature
How one person found relief from the pandemic and politics in nature:
https://www.washingtonpost.com/magazine/2020/12/28/isolation-pandemic-caused-her-form-new-intense-relationship-nature-she-was-hardly-alone/?arc404=true
¡Pura Vida!