This turkey-sized wild bird is found only in the highlands of Costa Rica and Western Panama. My Black Guan Gallery has other photos from the highlands of Monteverde, Costa Rica. This guan is also a relative of the more widely spread Crested Guan and Great Curassow (links to my galleries also) found in the foothills and lowlands of all Central America and northern South America. And in the same general family of the almost pest bird in my neighborhood, the Gray-headed Chachalaca, a smaller, chicken-sized bird.
There is also a Highland Guan which I saw only once in Nicaragua. They all live north of Costa Rica. All guans are arboreal as well as feeding on the ground. I have heard Ticos call guans "turkeys" more as an English slang name or loose translation of the Spanish name "Pava." In Spanish, the first three guans I listed above with galleries are Pava Negra, Pava Crestada and Pavón Grande with my neighborhood Chachalaca in Spanish called Chachalaca Cabecigris . Birding in Costa Rica – Pura vida!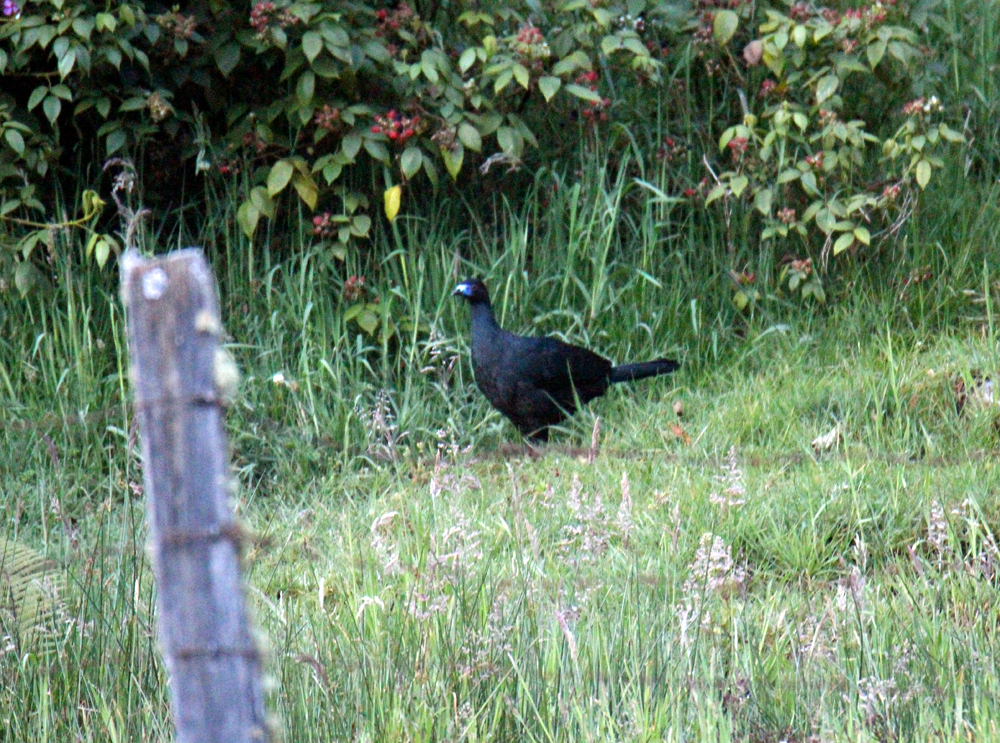 ¡Pura Vida!
See my big BIRDS Gallery including other countries or . . .
This trip's Hotel Savegre BIRDS Gallery (23 species)
🙂