I am down to the hummingbirds in my photos from San Gerardo de Dota, the most difficult to identify for me. But I am sure of this first one, Lesser Violetear (eBird Description) and like many of our mountain birds, found only in the mountains of Costa Rica and Western Panama with a former name of "Green Violetear." ("They" are always changing names which is frustrating for us birders!) There is a larger version of this bird called the "Mexican Violetear" found only in the countries north of us. There is also a Brown Violetear found all across Central America, but less seen by me.
Unlike most hummingbirds, this one's "ears" actually stick out a little and are very purple or violet. Here's a few shots from the Batsú Gardens across the road from Hotel Savegre. The hotel no longer uses any feeders of any kinds with only natural plants to attract birds in the forest and gardens, thus some birds are easier to see across the road. 🙂 Though I did get two other hummingbirds in the hotel gardens.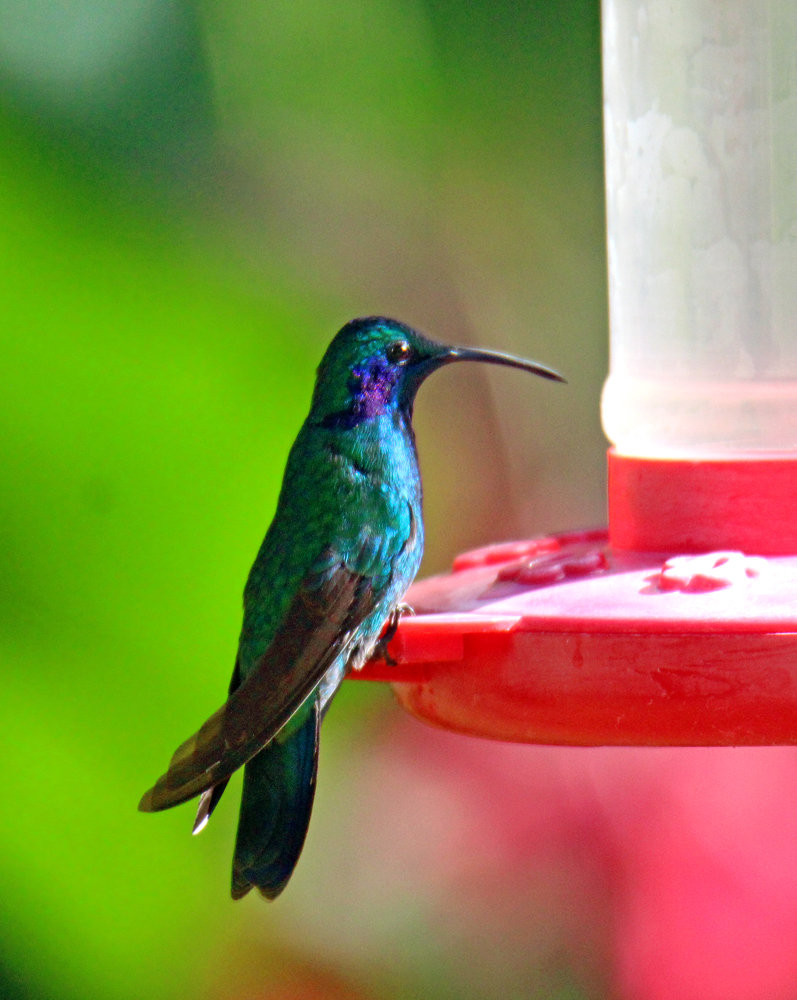 In my Costa Rica Birds Gallery are two related sub-galleries:
Brown Violetear (only 1 photo now)
Lesser Violetear (several shots from Monteverde & San Gerardo de Dota)
This trip's Hotel Savegre BIRDS Gallery (23 species)
¡Pura Vida!