Towering above me, ever-present, at Arenal Observatory Lodge – TREES! – – – Just one of so many reasons I love the Observatory! I still haven't mastered how to photograph the beauty and grandeur of trees, but will keep trying. Here's a few of my shots and you might be interested also in their own website/blog article The Rainbow Trees of Arenal by my friend & fellow Atenas resident, Shannon Farley. Rainbow Eucalyptus trees (Eucalyptus deglupta) were a part of the award-winning sustainable hotel's reforestation program along with many more native trees in this natural rainforest area.
Rainbow Eucalyptus Trees at Arenal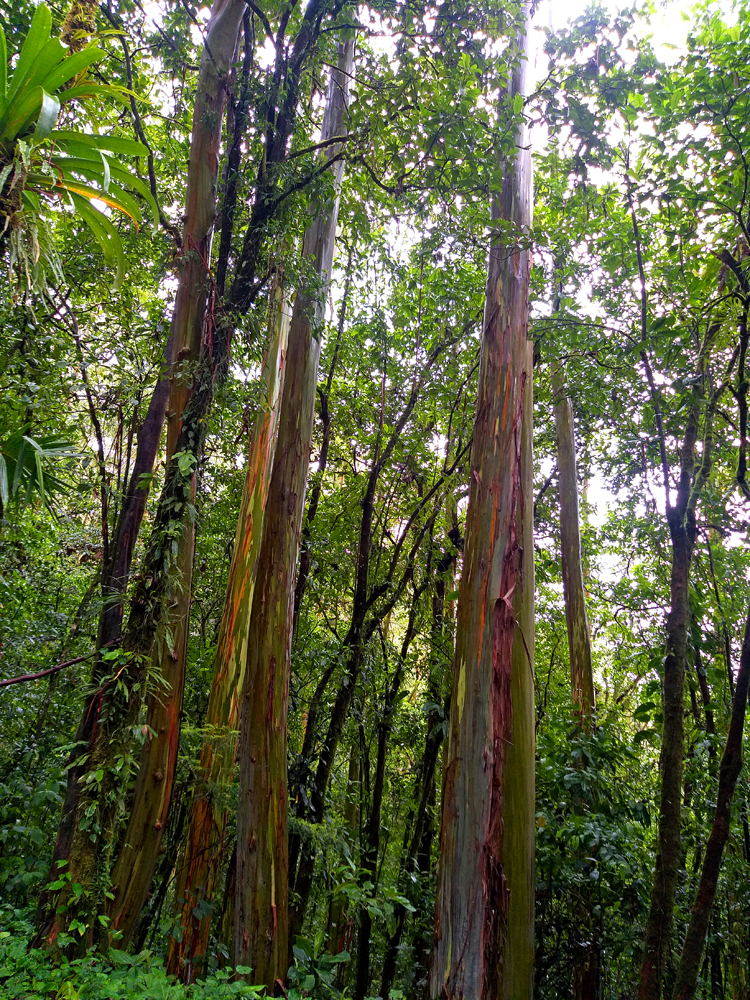 Evergreen Forest Surrounding one Villa
And so Many More . . .
"A tree is our most intimate contact with nature."

― George Nakashima
¡Pura Vida!
And maybe My CR Trees Gallery for many more!
Part of my bigger Flora & Forest Gallery