Here's my photos of just 10 of the many I saw at The Butterfly Conservatory, El Castillo-Arenal, on Christmas Day no less! 🙂 Tomorrow I will do a post on the facility which is a little-known nature gem in Costa Rica. It equals if not excels both butterfly gardens in Monteverde.
My guide there identified a some of these with all other identities found in my usual source, A Swift Guide to Butterflies of Mexico and Central America, Second Edition by Jeffrey Glassberg and all were verified with this book.
If you really like the butterflies of Costa Rica, check out my Butterflies of CR Gallery, at about 130 species now! 🙂 I have the largest Costa Rica Butterfly Gallery on the internet.
CLICK image below to see larger: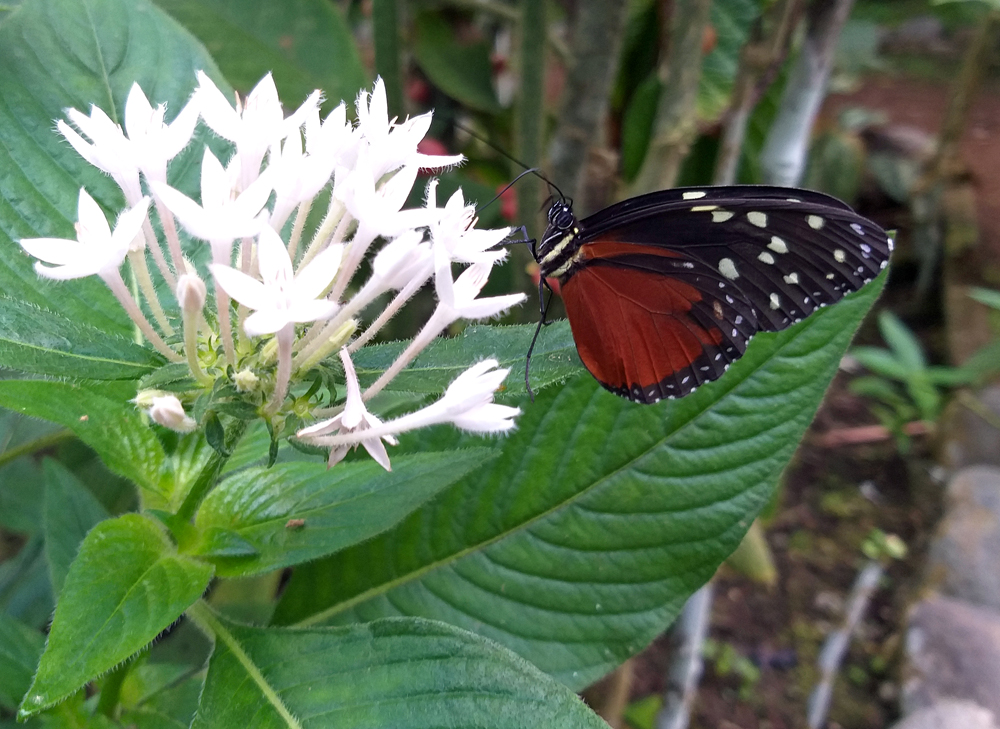 "Adventures are forever!"
¡Pura Vida!