Everywhere in the world governments are slow to fix potholes in roads. This Tico found an interesting way to reprimand our government here in Costa Rica. Just use the potholes for flowerpots! 🙂 I love it! In your face government people, "these potholes' are in front of my house!" They are on the gravel extension of Avenida 8 in Atenas where I walk sometimes and find things to photograph. This is one of the more interesting photos to me. 🙂
¡Pura Vida!
🙂
Also seen on that walk yesterday: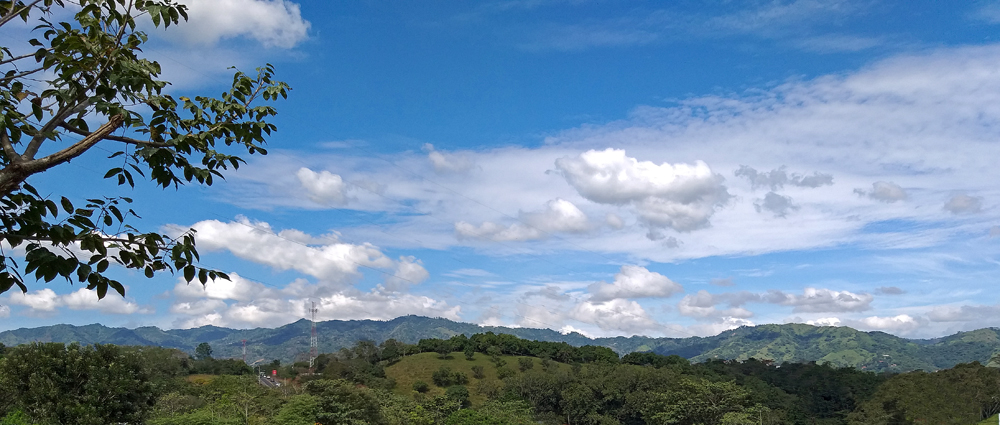 These 2 photos are a part of my collection called "Country Lane" – Avenida 8 Photo Gallery.
Washington Post Article: Pace of climate change shown in new report has humanity on 'suicidal' path, U.N. leader warns
¡Pura Vida!