On yesterday morning's walk this was one of the few birds seen and the only one that really interested me, a Fiery-billed Aracari, maybe a young adult or older juvenile because he seemed smaller than many of the others I've seen. This one was just 3 doors up from my house and solo which is unusual. I've had them on my terrace only once and they are known as a Pacific coast only bird, though Atenas is just an hour drive from that coast. The very similar Collared Aracari is considered an Atlantic Coast or Caribbean-side bird and he too comes into the Central Valley sometimes. Read more about this one on the e-Bird Fiery-billed Aracari page. And/or see my Fiery-billed Aracari Gallery with the best shots made on my terrace the one time they came. This bird is in the toucan family (a smaller cousin) and almost exclusively found in Costa Rica with a few in Panama along the Costa Rica border, also on the Pacific side only.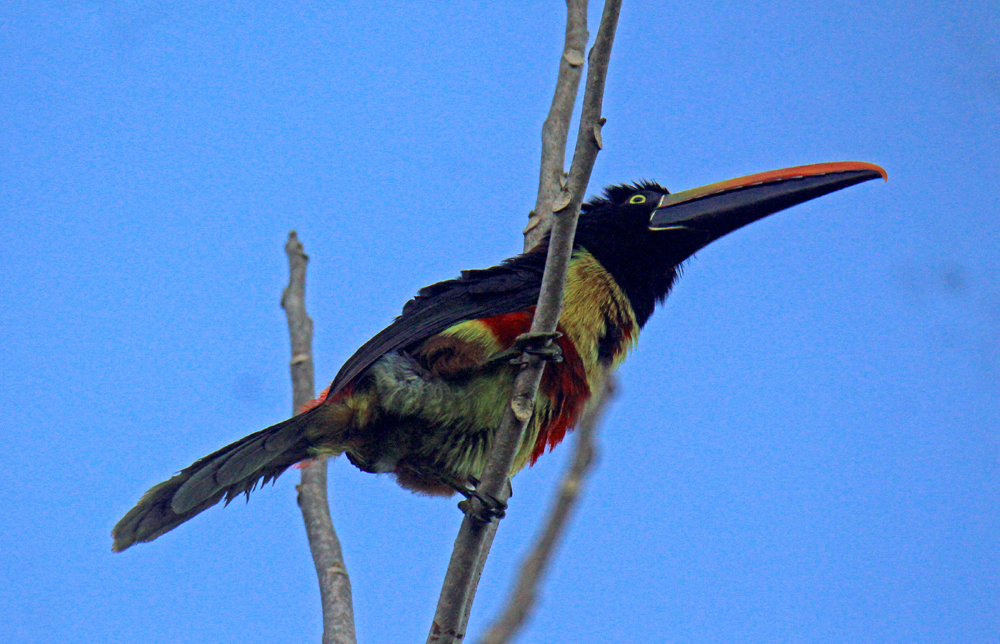 "What I saw was just one eye
In the dawn as I was going:
A bird can carry all the sky
In that little button glowing.
Never in my life I went
So deep into the firmament."
― Harold Monro
¡Pura Vida!