Not only does one create his/her own happiness but also the world in which you want to live. When I moved into this fairly new rent house it had the basic trees and shrubs but I immediately planted a garden and added other plants around the yard and that now big Cecropia tree that appears in so many of my photos.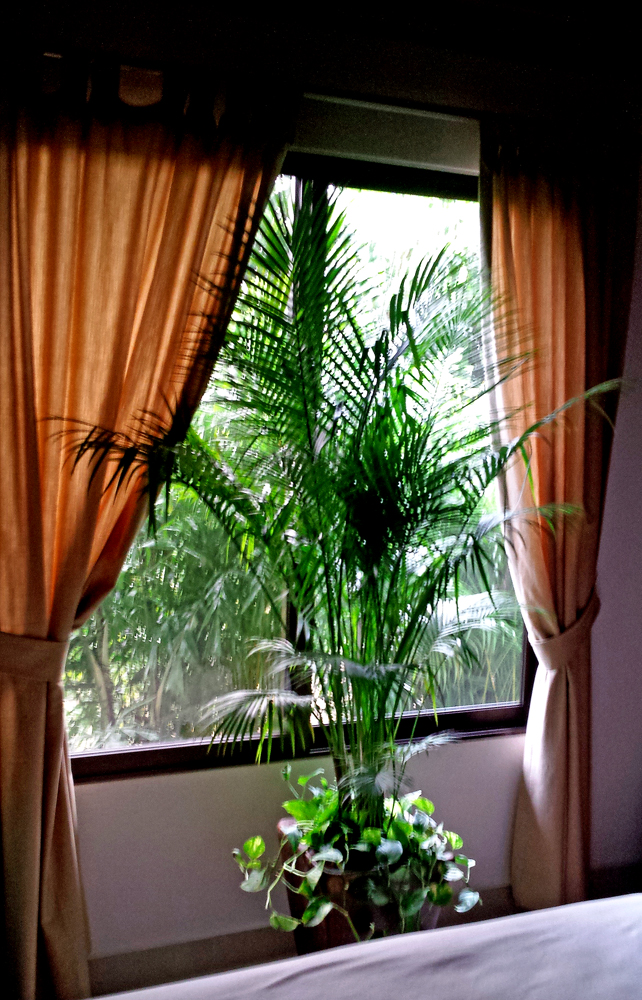 Another one of those early plantings was a row of palms outside my two bedrooms to gain additional privacy from the street that my bedrooms face, howbeit down a steep hill through lots of other trees and flowers and my big Strangler Fig Tree. It was not only for additional privacy but for the feeling that I live in a forest as seen from any of my windows and doors. Yes – we can create our own world! That is what I was trying to show in an earlier post: My Windows – My World, and back then the above bedroom window feature photo was different with an indoor palm (at right). I have to change pot plants occasionally because this window gets minimal sunshine! 🙂
And because it also changes a lot, there's another earlier post titled Kitchen Window View. I love being surrounded by nature, the main art in my house along with some of my nature photos.
"Nature is the art of God."

—Dante Alighieri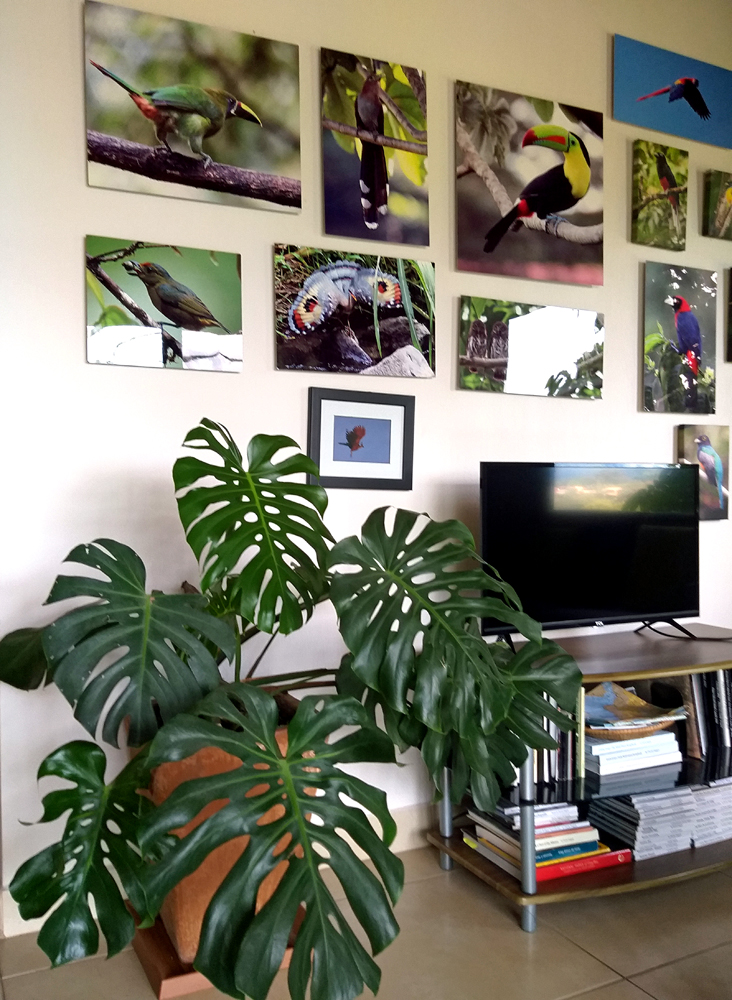 "Just remember life is all an illusion…..

it's your creation and you can dismantle it and re-create at will."

― Nanette Mathews
¡Pura Vida!
For more pix of my "forest house" see photo galleries: My Home Garden, or My Rent House in Roca Verde, or Vistas from My Terrace, or Vistas from Hill Above My House. Of course all of Costa Rica is my big backyard and I travel to all parts of the country about every other month in national forests, parks and reserves, so watch for reports on the blog and/or check out my big gallery where I have photos documenting more than 80 Costa Rica trips in the CR Trips sub-gallery! 🙂
¡Pura Vida!
Costa Rica offering all-expenses-paid vacations: How to enter
An article in Tico Times on how Canada and U.S. Citizens can win one of 15 free trips to Costa Rica for 2 people each. Just write a brief article or statement on an "Essential Person" to you during the pandemic. The 15 best will be published and you get the free trip! 🙂