I love walking up and down my hill and the others around me, even if they leave me winded sometimes! 🙂 And when I take my camera (in addition to the cellphone) I can zoom in on things like our village church or the cows on the next hill over! It's fun! And one of these new views is from my terrace and living room! (The feature photo) And of course these were made a few days ago with sunshine before the hurricane rains started. 🙂 Yesterday's post of cloudiness was what I expected more of plus rains, but this hurricane did not have a lot of rain like the last one. It is partly overcast and partly sunny today.
CLICK an image to see it larger: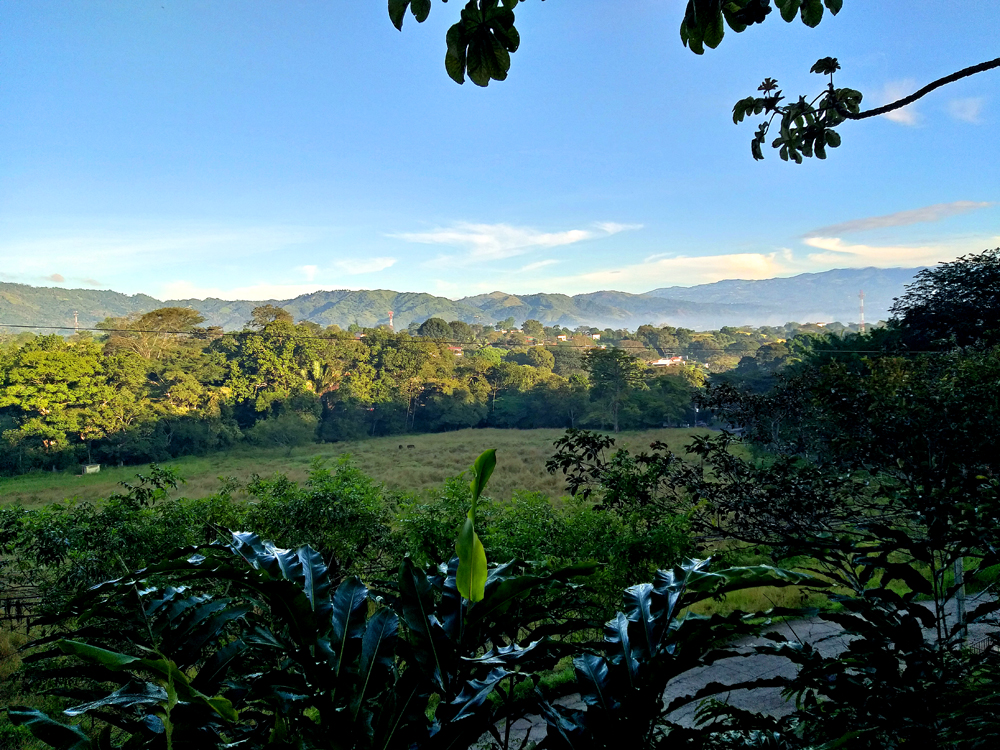 "There's a whole world out there, right outside your window. You'd be a fool to miss it." —Charlotte Eriksson
See also my Costa Rica Vistas Gallery.
¡Pura Vida!
🙂