I've always had a wall calendar by my desk to see the current month at a glance even though appointments, etc. are on my electronic calendar. I mark only my trips on the wall calendar. And for the last few years I've zeroed in on calendars by the Costa Rica Nature Photographer PUCCI. The one I just bought for 2021 (feature photo) has a greater purpose than just nature, part of the price I paid goes toward planting trees in Cost Rica! It is called Árboles Mágicos and supports one of the best ways to fight Global Warming! Our trees absorb some of that carbon dioxide the fossil fuel cars are emitting and Costa Rica is already working on that, planning a future of only electric cars. And if you don't already know, Costa Rica already has 100% clean electricity now! 🙂 The United States should be embarrassed that this little developing country is so far ahead of them! The Árboles Mágicos proposition in a one minute video en español:
"Trees exhale for us so that we can inhale them to stay alive. Can we ever forget that? Let us love trees with every breath we take until we perish."
― Munia Khan
¡Pura Vida!
And for those interested in more details, this year (2020) I had Pucci's "Backroads & Trails" Calender with photos of twelve trails/roads, eight of which I've been on! 🙂 I love this place!
Now here is just one month from the new 2021 calendar to show how it looks: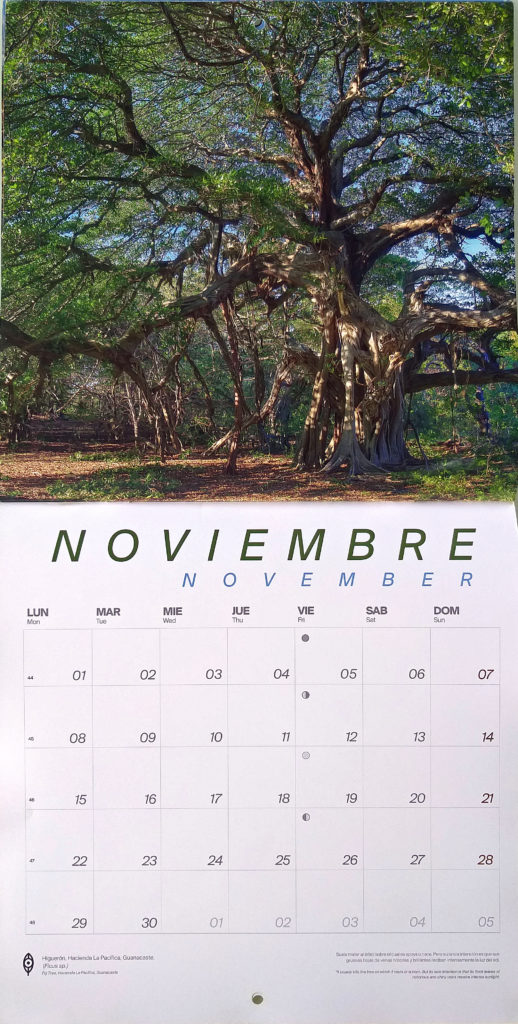 And here's the back with all 12 month's photos shown if you can see the small image. The majority are flowering trees.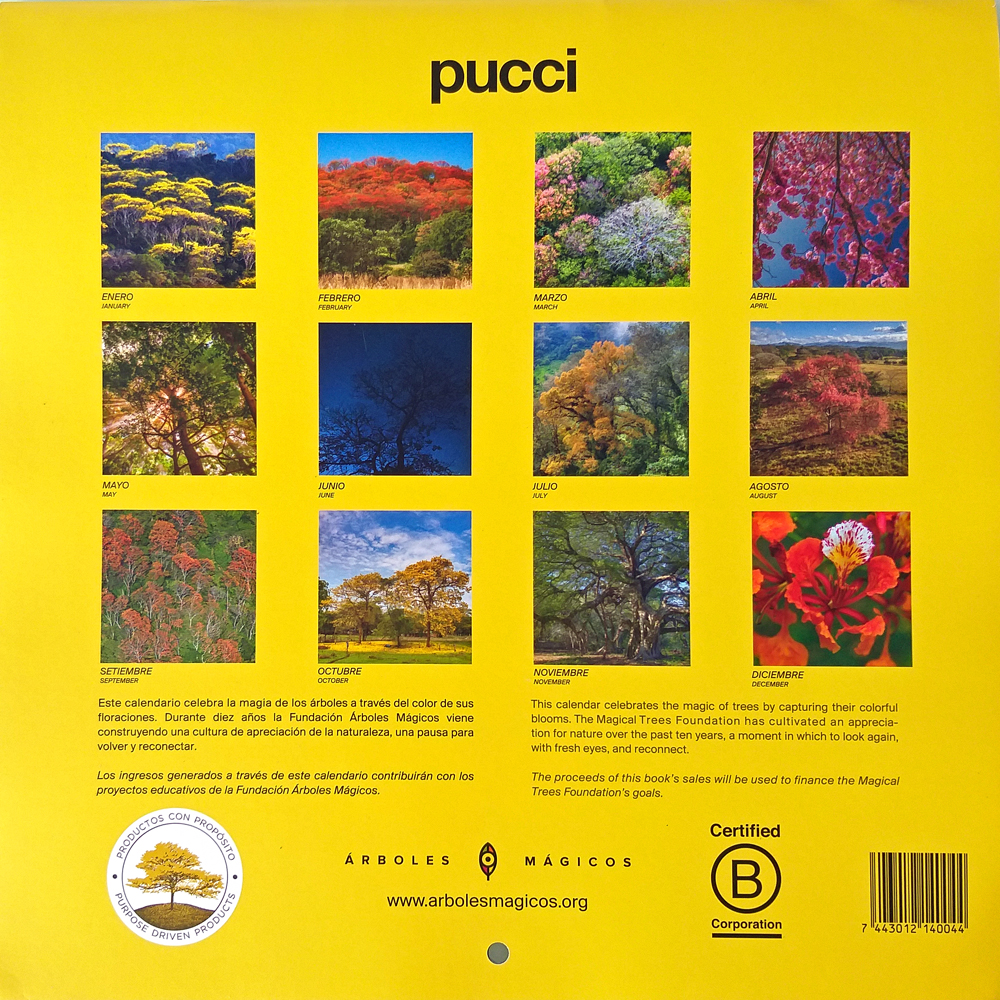 And of course I have a Trees Gallery as a new sub-gallery of my Flora & Forest Gallery. 🙂 All photos made in Costa Rica, the most bio-diverse country in the world!
¡Pura Vida!