One of my regular readers asked about insects and bug bites on all the wilderness hikes I make with every trip and in a little-less wilderness around where I live in Atenas, Alajuela Province, Costa Rica. And he asked what I did about them.
YES, in the tropics, and Costa Rica specifically, there are actually more insect species than all of the U.S. and Canada combined. Generally they seem to me to be worse at hot times, our summer which is North America's winter – ironically the time of year we have the most tourists! ? But also location is a big factor, para ejemplo (for example) hotter lowland rainforests and year-around wetlands seem worse to me than mountain cloud forest like I was in last week. And that includes most beaches which have more mosquitoes for example than I have ever seen here in the central valley. But the government has done an excellent job of keeping down the population of mosquitoes all over the country because of diseases they carry and I seldom see one. But there are still many other bugs that bite all over the country! And spiders too!
And you birders remember than many birds eat insects, thus the places I have photographed the most bird species like Maquenque Lodge Boca Tapada and Rancho Humo Guanacaste are wetlands year-around and thus more insects than some dryer places. Here in the Central Valley I see more insects just before and at the beginning of rainy season (April-May) than I do during the daily rains like right now. Not sure why.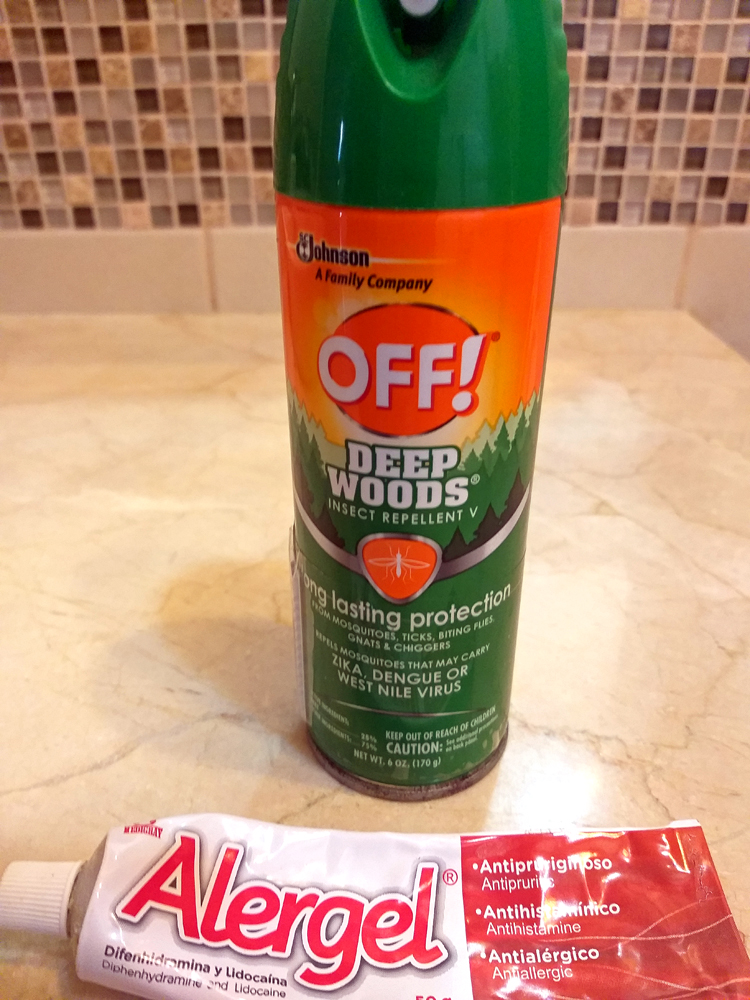 When hiking in the reserves and parks I usually spray with Deep Woods Off (a high % of Deet) before going out, and occasionally here at home when I see lots of insects. For treatment off bites I always take a tube of Allergel with me or a similar antihistamine gel/ointment /cream to relieve the itching (many brands here from Europe, U.S., etc). When you live in the tropics you must learn to live with insects! ?
Around my house I notice at different times of the year an influx of different flying insects that are pests more than biters, while at other times I get biten and don't even know by what! 🙂 I just pull out the antihistamine gel and treat it and so far I have lived through all my bug bites! 🙂
Frogs have it easy, they can eat what bugs them. ~Unknown
¡Pura Vida!
See my Insects Gallery which is separate from my Butterfly Gallery or an earlier blog post titled "Living with Bugs."