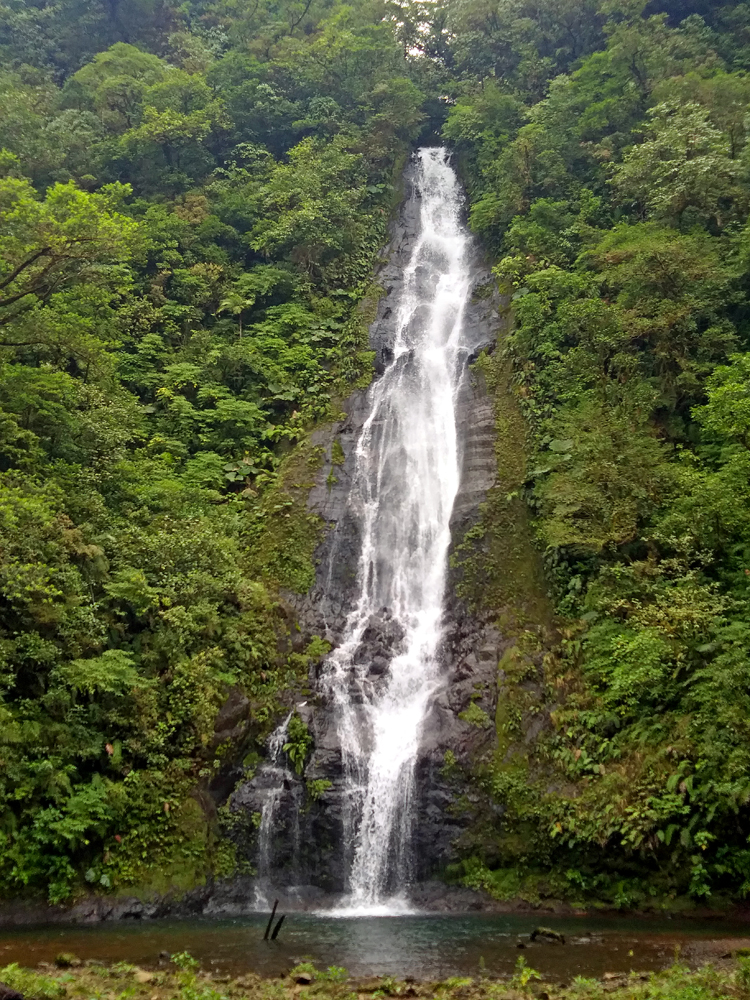 The El Silencio Lodge & Reserve is a very special and unique place! And I say that having spent nights in more than 45 lodges & hotels in Costa Rica. For service, food, room quality, and the natural surroundings it is definitely now in my top 3 favorite lodges and maybe even my #1 favorite! (Remember – different lodges have different priorities!) And also it is my most expensive! 🙂 But with waterfalls like La Promesa at right near your cabin, it is worth almost any price! 🙂 And of course nothing is perfect . . .
My only two complaints at checkout were that the bathroom sink drained slowly because the stopper was installed incorrectly (CR is not famous for great plumbers) and the gourmet chef who served great food served me limp, lightly cooked bacon. Bacon must be crisp in my book! 🙂 Though, in his defense, the night I asked for a well-done steak, he did that very well! 🙂 And I had not specifically asked for the bacon to be crispy! (Had I, it probably would have been! Never assume nothin'!))
I mainly walked, but they have golf carts and drivers who will pick you up anytime, day or night and take you anywhere on campus free of charge! They also have two fleets of bicycles you can use for free, with a handful actually electric! Then they have several vans to take you off-campus to outside waterfalls or other attractions like Poas Volcano, two national parks, birding trips as far as Cañon Negro included with the cost of a guide for the trip. But believe me – there's enough to do on campus to fill a week easily and their 3 beautiful waterfalls are as good or better than the two outside ones I paid extra to see! But still glad I saw them!
With nature my focus, I don't get a lot of hotel shots, but here are a few with a separate gallery for my room or villa shots . . .
Many Vistas

Lodge Road

Main Building, Restaurant, etc.

Restaurant & Office

Entering Empty Restaurant – Dinner by appointments spaced people out

Restaurant with University Student Day Visitors

Eat overlooking mountain river.

Outdoor dining option

Lobby – Lounge

Golf Carts & Bicycles

Street with 3-bedroom villas for families.

Tourism Vans

Tourism Van

One of the hiking bridges

Trail

Good Signage

Hummingbird Garden

Trail

Nature Preserve

Past Farmland

Trout Pond

Many Streams

Waterfalls trails

Everything Well-labeled!
Going to the mountains is like going home.

—John Muir
My Trip Gallery: 2020 El Silencio Lodge & Reserve
¡Pura Vida!