New species for me that is – Scientific Name: Chlosyne hippodrome, and two common names: "Simple Patch" in A Swift Guide to Butterflies of Mexico and Central America, my only good printed guide, while several websites are calling it "Simple Checkerspot," with checkerspots and patches being "cousins" in the larger "Brushfoot" family of butterflies or maybe checkerspots being a type of patch butterfly – not clear to me yet. Confusing? Yeah, labeling butterflies has always been difficult for me and I still have several "unidentified" butterflies in my gallery. There doesn't seem to be as much world-wide coordination of butterfly naming and following like with birds.
But anyway, this one is similar to Crimson Patch which I already had a photo of and also similar to the Banded Peacock of which there was one flying near where I got this guy on a zinnia at the Corner of Avenida 8 & Calle 3 while walking to town. Butterflies continue to amaze me! 🙂
See all 3 of my "Patches" butterflies along with about 112 other species in my Costa Rica Butterflies Photo Gallery.
And CLICK an image below to see it larger.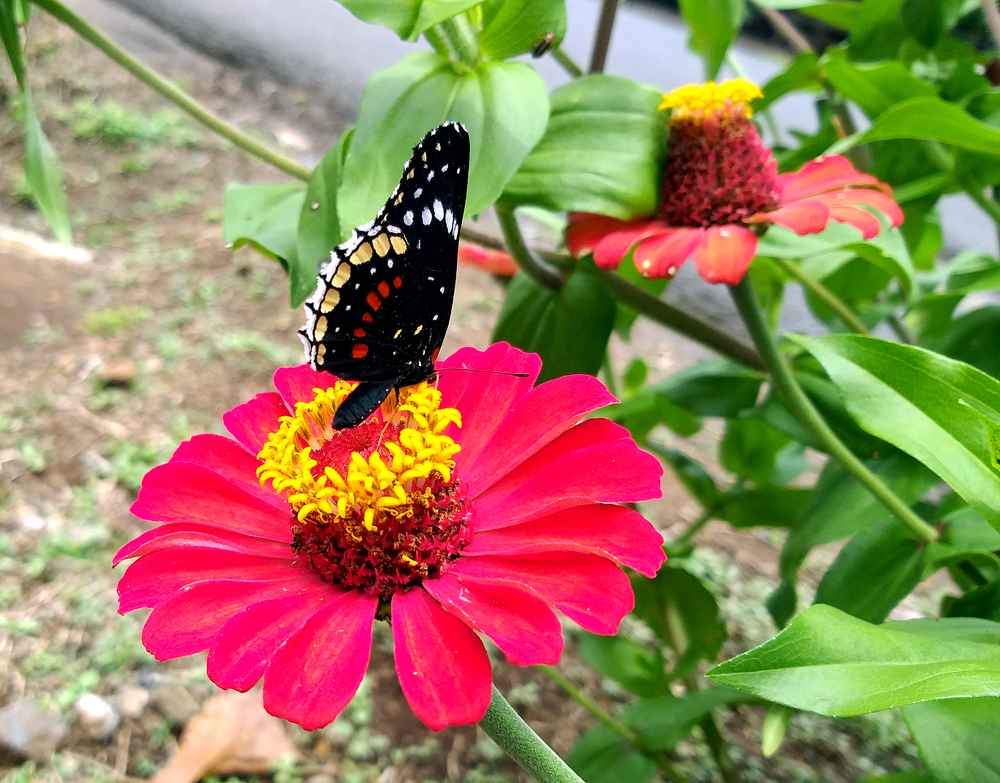 ¡Pura Vida!