Or you could call them "water birds" since they eat fish and other water creatures requiring water. 🙂 Because there are so many rainforests and bodies of water all over Costa Rica, most of these birds are fairly common here with the featured image being an exception: The Green Ibis is seen only in a few place, more rare than the White Ibis which was not seen here this year.
I'm still working on my bird photos of 60+ species and will continue to present them here in manageable groupings and then I will introduce a Maquenque 2020 Gallery where you can see all my photos from last week's visit to my best birding lodge in Costa Rica! While still at Maquenque, I presented these 3 groups of birds on the blog (click titile to see):
Parrots and Toucans (My "Rainforest Fireworks" for 4th of July)
Honeycreepers (a favorite small bird category)
Kingfishers (expert fishers who could be included here)
And today's I call Wetland Birds: CLICK image to enlarge.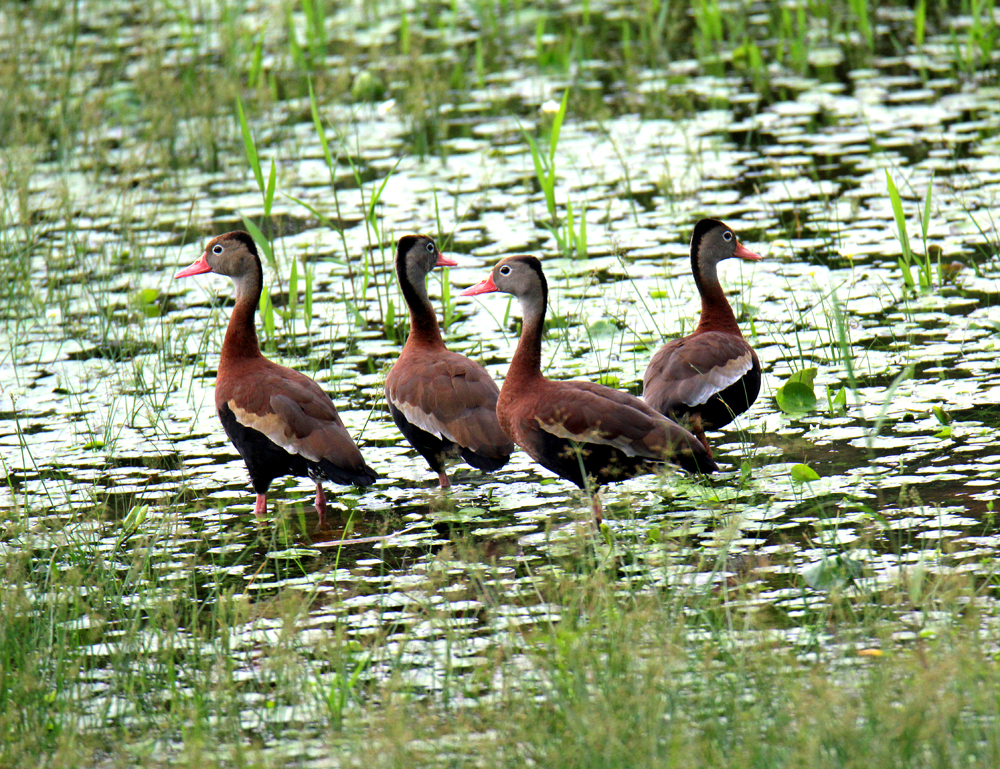 Tomorrow will be 6 Hummingbirds at Maquenque which were hard to photograph in the dark shade of the forest, but always interesting! 🙂
See also my Costa Rica Birds Gallery.
And for about the place, Maquenque Eco-Lodge & Reserve Website.
¡Pura Vida!