Sidewalk graffiti? Gang tag? Logo? Coat of Arms?  —  Something else interesting, like the flowers that I see on my walks. You see so much when you walk! Why would I ever want a car again?  🙂
¡Pura Vida!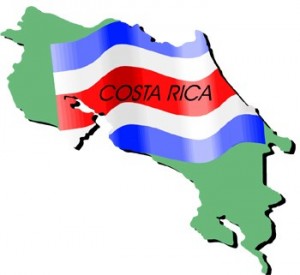 NOTICE: Authorities have stated that borders will remain closed until May 15, 2020. We will wait on the Decree that regulates this to determine what other measures are impacted by this new date.
Sorry tourists! You will have to wait until at least May 15 or longer if the border closing is extended more.
BUT COSTA RICA IS ON THE DOWNHILL SIDE OF ITS COVID19 CASES CURVE! All the efforts of social distancing, hand-washing and business and event closings has paid off in a big way! And no stupid Republicans here to demonstrate against health protections!   🙂   We work together here! Read on . . .
TICO TIMES ARTICLES:
Costa Rica adds fewest number of known COVID-19 cases in more than a month
Costa Rica extends coronavirus border restrictions until May 15
Migrants traveling to U.S., stranded in the Panamanian jungle, now face COVID-19
Rincón de la Vieja Volcano registers moderate eruption   (One I visited last year. See article for video of eruption.)