One of the many retirement blogs is titled "This Retirement Life" and the writer Dave Hogan, a financial planner, just took the Caravan Tour of Costa Rica which I highly recommend for a 9 day overview of the whole country as a tourist first, before you start the serious work of planning on living here.
After doing the Caravan Tour Dave stopped in to San Ramon to interview my friends Paul and Gloria Yeatman who have done the excellent blog "Retire for Less in Costa Rica" for the last ten years along with a healthcare tour of Costa Rica and are slowing down now, about to phase out their monthly blog post that I highly recommend to all couples considering retirement here and I will likewise recommend the book they are soon putting together by the same title, in addition to Gloria's CR Cookbook already available!   🙂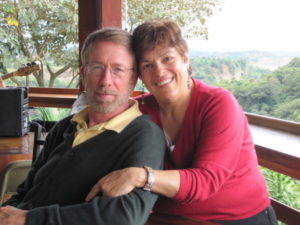 Read this great Interview with Paul & Gloria Yeatman on the Retirement Life blog. If you are considering retirement anywhere outside the U.S., it will help you with the big picture from another first-hand experience! And get to know a couple who did retirement as well or better than anyone I know! Enjoy!
"It is better to live rich than to die rich." – Samuel Johnson
¡Pura Vida!