An old friend from seminary and Miami days, Carlos Cobos, was in Costa Rica this past week on a choir tour with his wife Linda from their church in Conway, Arkansas. They had a "free day" Friday while their group was in a hotel in La Fortuna. So I went with my driver and we showed Carlos & Linda a few things in that part of Costa Rica that they chose from my list of options. The last activity was to see the La Fortuna Waterfall, but since it was pouring down rain by then, we did not do that, considering the steep climb down and back up from the waterfall in rain. But we did a lot of other things like the Butterfly Conservatory and Sky Adventure for lunch with views of volcano and Lake Arenal! You can see the photos in my photo gallery titled: 2023 July 21 – Day Around Arenal Volcano.
There are too many photos to share in a blog post, so I hope you will check out the gallery! The feature photo of a sloth is repeated below after this shot of the three of us on the Bogarin Trail in La Fortuna. Interestingly, we paid to see a sloth (and other wildlife) on this trail and did not! But later saw a sloth alongside the highway! 🙂 Luck!? We did see birds and other wildlife on the Bogarin Trail though, so not a waste of time! 🙂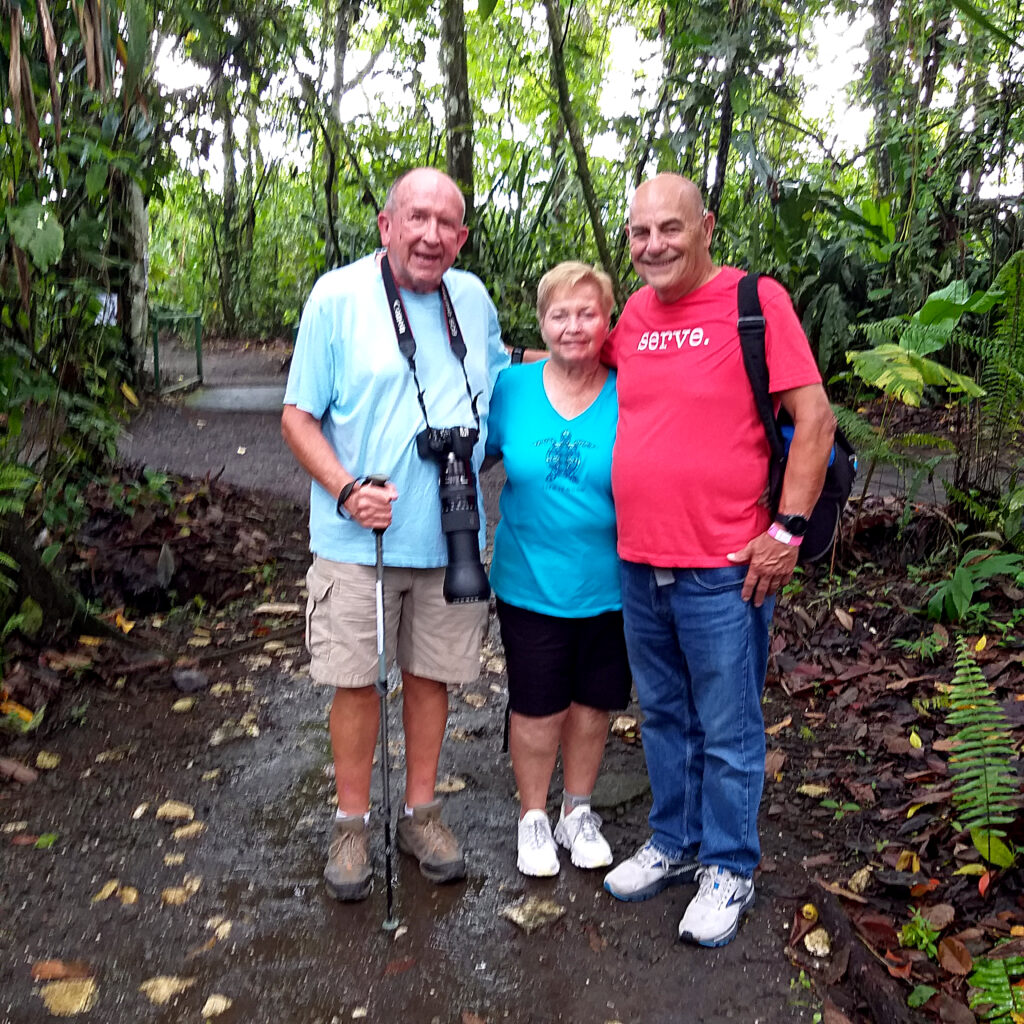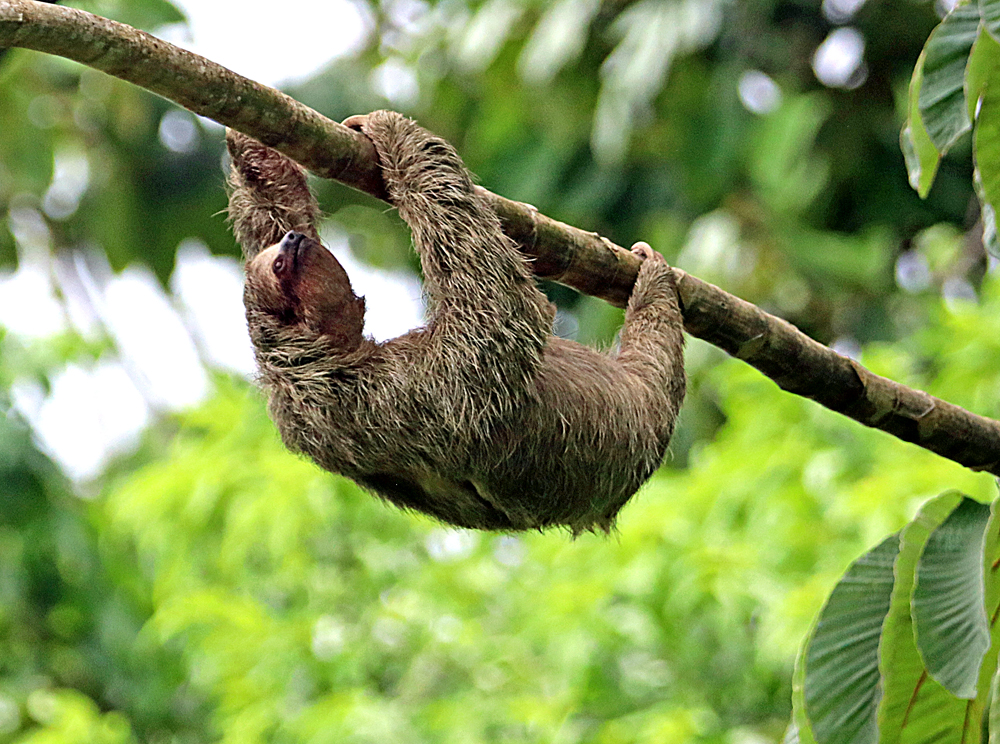 Now see more photos in the gallery: 2023 July 21 – Day Around Arenal Volcano which includes lots of nature of course! 🙂
¡Pura Vida!