One of my regular activities when not traveling and photographing nature has been to work on the total rebuild of my personal website while continuing to build a collection of Blog Posts or Articles about being "Retired in Costa Rica" which is now at the same location of my website, charliedoggett.net.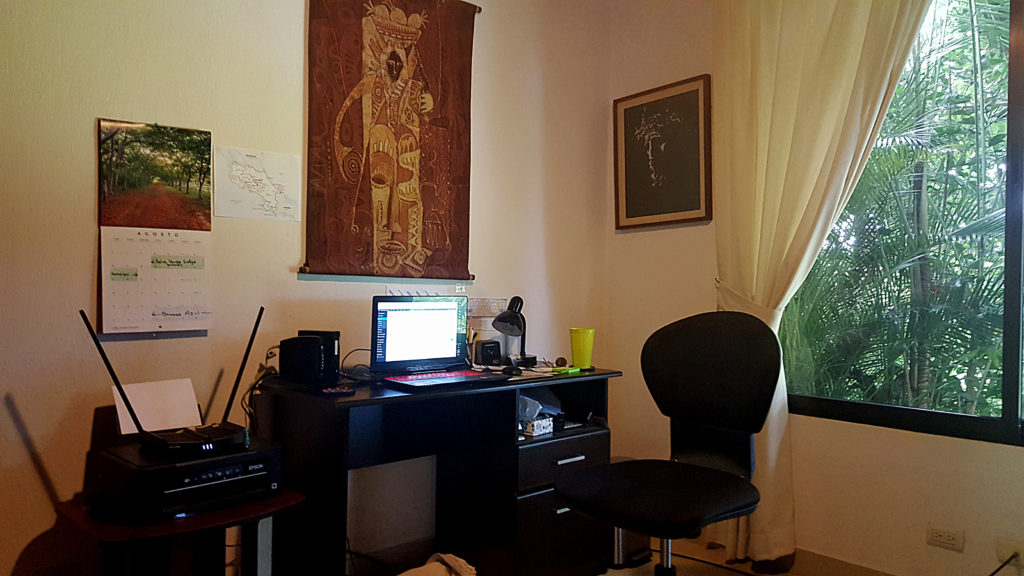 I moved my personal website that was Joomla-generated and continuing to give me technical problems to an easier-to-use WordPress.com hosting service. And since WordPress.com started as a blogging platform and is considered by many to be the best for blogs. I transferred/moved my blog from Blogger.com to WordPress. The blog part transferred everything but the subscriptions so that I still have my blog history of the big move to Costa Rica and now with many more ways to find articles about different subjects I have written on, though most are under "Nature" and the "Places" I have discovered here. But there are some  practical articles about actually moving here, residency processes, healthcare possibilities, and even some more mundane daily life issues for the followers who are considering a move here.
In addition, as with my old website, there are many "static" (WordPress label) pages about me, my adventures, family and  family history as aids to those writing and researching their own family history related to my family lines. i.e. I have several family cemetery inventories with photos, lots of old family photos and reports on family reunions, etc. I also have extensive research recorded on my Uncle Earl Doggett whose plane was shot down in World War II.
For both fun and to get to know me better I have an extensive About Page full of details and fun "Life Stories," "Biographies," "Schools,"  "Doing Good," "Art Lover," "Photographer," and more! And a lot of fun and interesting history is wrapped up in my extensive research on the ship or Frigate Charles Doggett in the 1800's with ties the Mutiny on the Bounty, the nickname of "Old Glory" for the American Flag, the American Civil War, Nashville, and South Sea Island adventures! As I approach the end of my life I will have it all documented or reported on right here on this website and along with the failures and disappointments, some great experiences and accomplishments to help me see that my life did have value. And maybe a tiny bit of inspiration for someone.
So, for a boring, rainy day you might want to explore my website which is still being built. The Header Menu or Top Menu could be divided into these three sections:  (1) BLOG,  (2) LINKED PAGES, and  (3) STATIC PAGES
BLOG
Home – has an excerpt from the most current blog post and I may add some more introductory information there later. I have 8 or so favorite Costa Rica Photos that pop up in rotation here full screen which was how I wanted people to enter my website.
Blog – This is where all my blog posts reside in reverse chronological order, most current on top, going all the way back to my June 2014 emphasis on "The Costa Rica Decision Process" where I debated the pros and cons online and made the decision to move here publicly on this blog. The drop-down menu has "Categories" (WordPress term) and sub categories to help you find the articles of your interest. Plus the right sidebar or right column has several ways to search for articles by category, tags/subjects, and by date.
MY 2 LINKED PAGES
Gallery – My Costa Rica Photo Gallery, "Charlie Doggett's COSTA RICA" is my pride and joy and located on SmugMug.com which simply has a better presentation than I can currently get within my WordPress site. That could change later and reside on the website, but for now I encourage you to see my images of Costa Rica and for birder friends I have quite a collection of about 270 Costa Rica bird species that is growing! Plus more birds from neighboring countries!   – – –   For those familiar with my old Pbase photo gallery, it is still up now with all my past commercial and Tennessee photos, travel photos and family photos. But I am slowly moving them to this website in the simple galleries and slideshows that my template provides here, which will help liven up my family and travel articles and will be the new residence of my historical photos, in time!
Bookstore – Since before my time in The Gambia I was trying out different online photo book publishers as a way to preserve my many photos which otherwise got lost in closets, computers, or scrapbooks. By around 2003 I settled on Blurb.com as my book publisher of choice, mainly because they provided me with a free "Bookstore" of just my books that continue to be available for order indefinitely. Here you can see the many subjects and trips I have produced books on and even "Review" every page of every book on your computer. Pretty cool! No pressure to buy!   🙂 These books and the above Photo Gallery are the only places for my photos.
"STATIC" PAGES
I'll try to make future blog posts shorter!
But I felt like I needed at least one thorough explanation of my new website/blog combination. You got it! Contact me with any questions and I try to respond quickly to all comments on blog posts.
Interesting Link
Why we need to break down the barriers between us and nature. 
An article on the BIRDLIFE website.  I have to include a little nature in all posts! The birds require it!    🙂