And as I expected, it is very modern or contemporary and seems to be geared to preschool and younger primary school kids. My feature shot at top shows a young couple holding up their child to see the installation. Below is a shot of the workers  installing the new play things and artificial turf which I guess is better than the gravel base installed earlier.  🙂  I made these shots yesterday and expect it to be several days before it is open for the kids to play on when I will make another cell phone shot of an active playground.  🙂  For new followers of this blog, this one area of the Atenas Central Park is just one of many very slow steps in this small town's renovating the Central Park here for 3 or 4 years now. You can see all of my Park Renovation photos in the photo gallery:  Remodeling Central Park Atenas.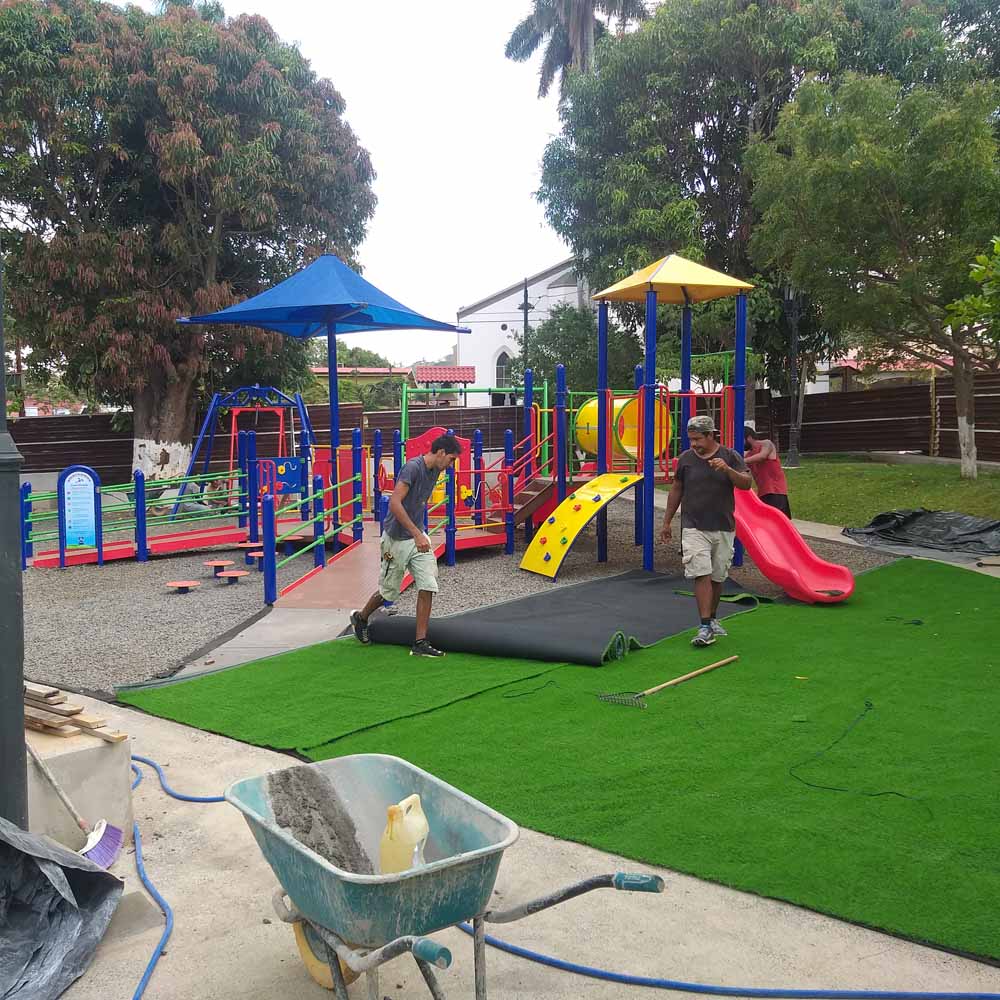 THREE MORE PHOTOS BELOW . . .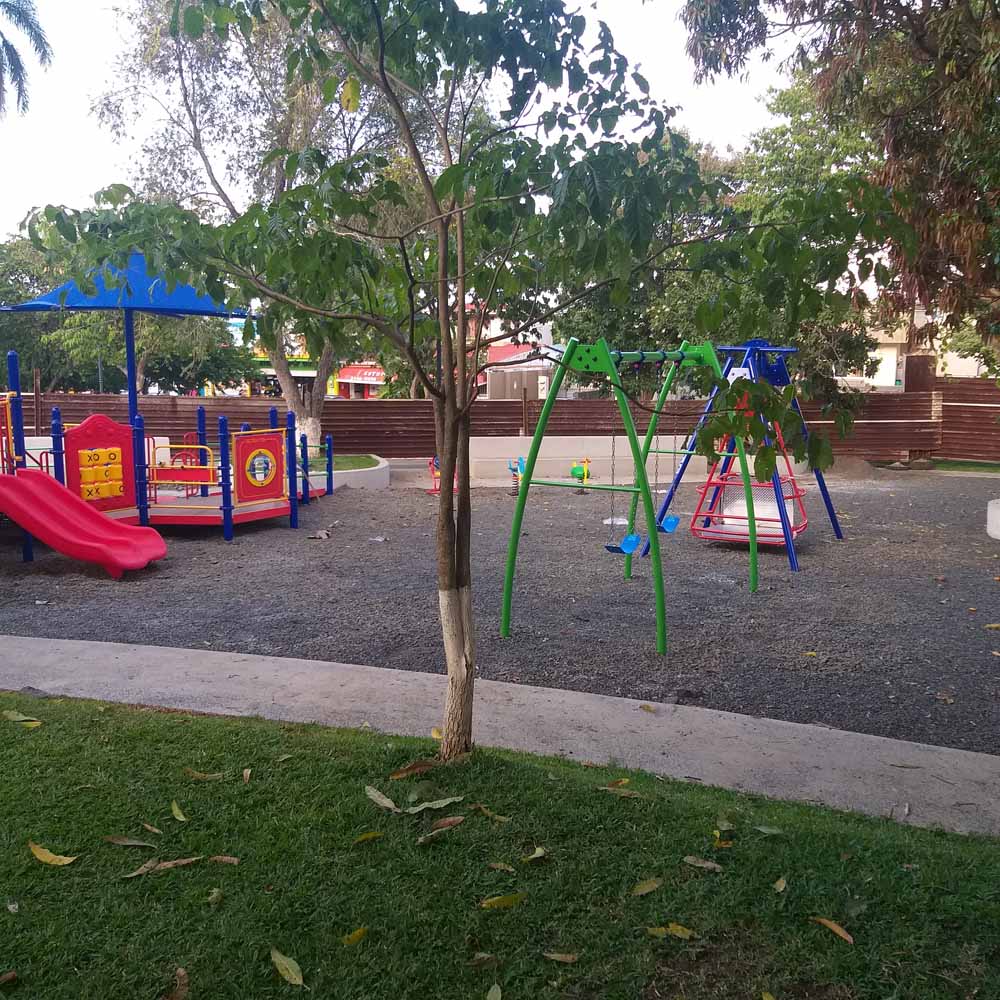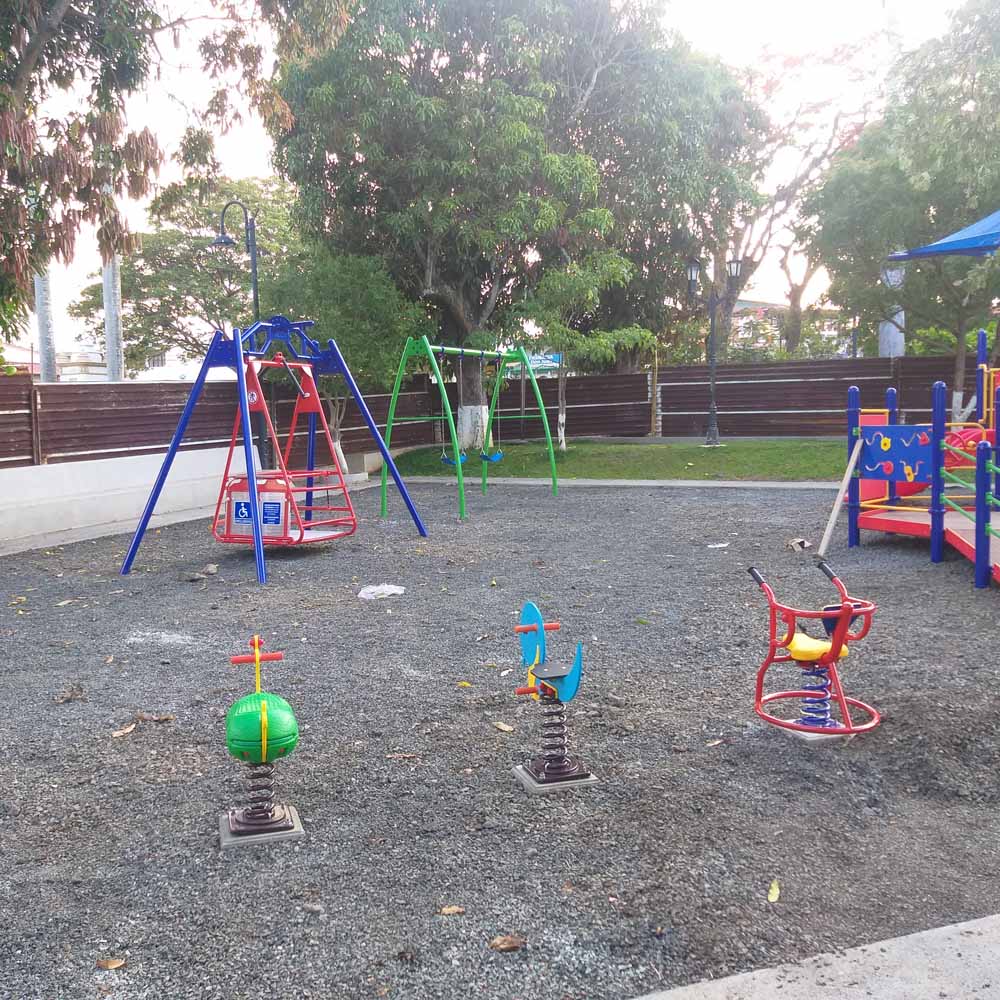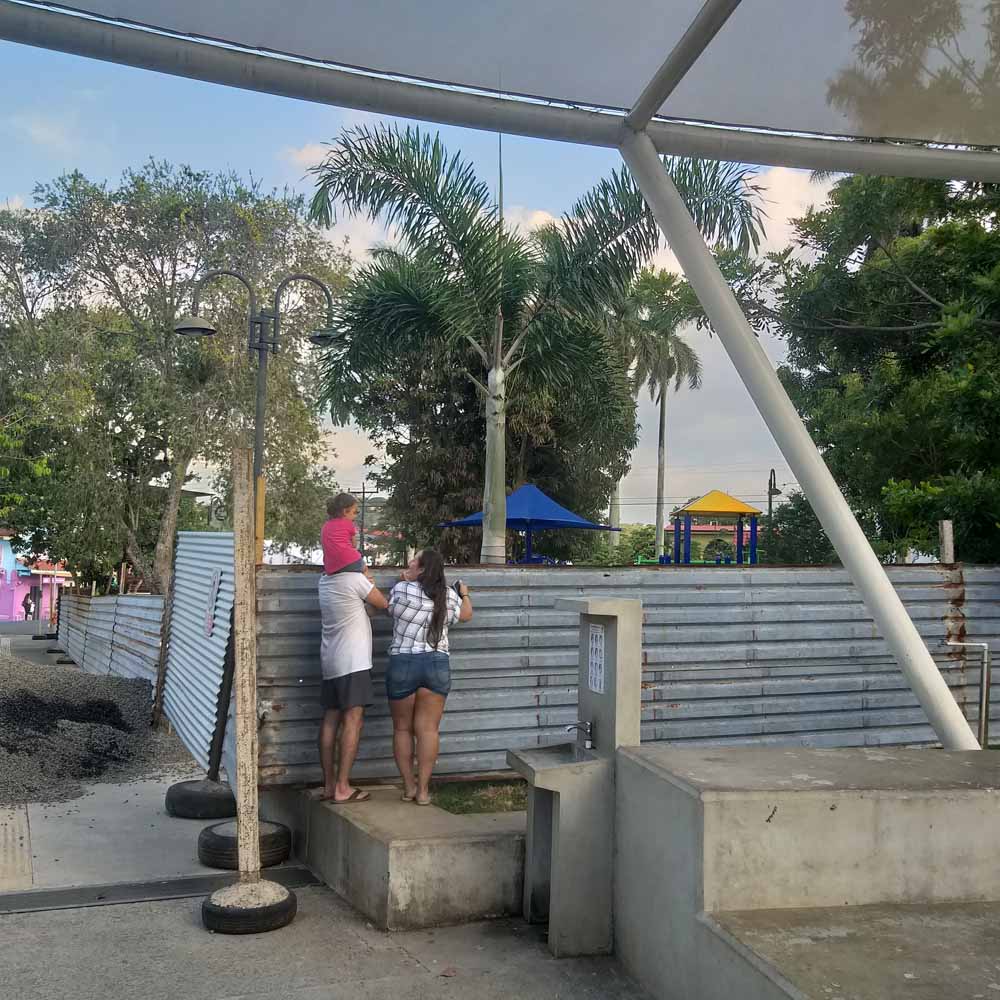 See the GALLERY:  Remodeling Central Park Atenas
Or you might want to see this shot of old playground.
Or for more of Atenas, the bigger GALLERY:  Atenas
Where I have lived for 8 1/2 years now with breakfast every morning in my garden enjoying a concert of birds singing! Along with the friendly Ticos during the day and an occasional trip to one of the rainforest or cloud forest national parks or reserves for deeper absorption of nature. I truly enjoy being "Retired in Costa Rica!" And being surrounded by nature is one of the main reason!
🙂
¡Pura Vida!