English-language websites say dragonfly groups are either clusters, flights or swarms and swarm implies a lot more than the 6 to 8 I had circling my garden the other day, do I assume looking for food? 🙂 The term "flight" is appropriate with my group because they never landed anywhere in my yard but just kept flying around in circles like they were looking for something until they flew away from my yard.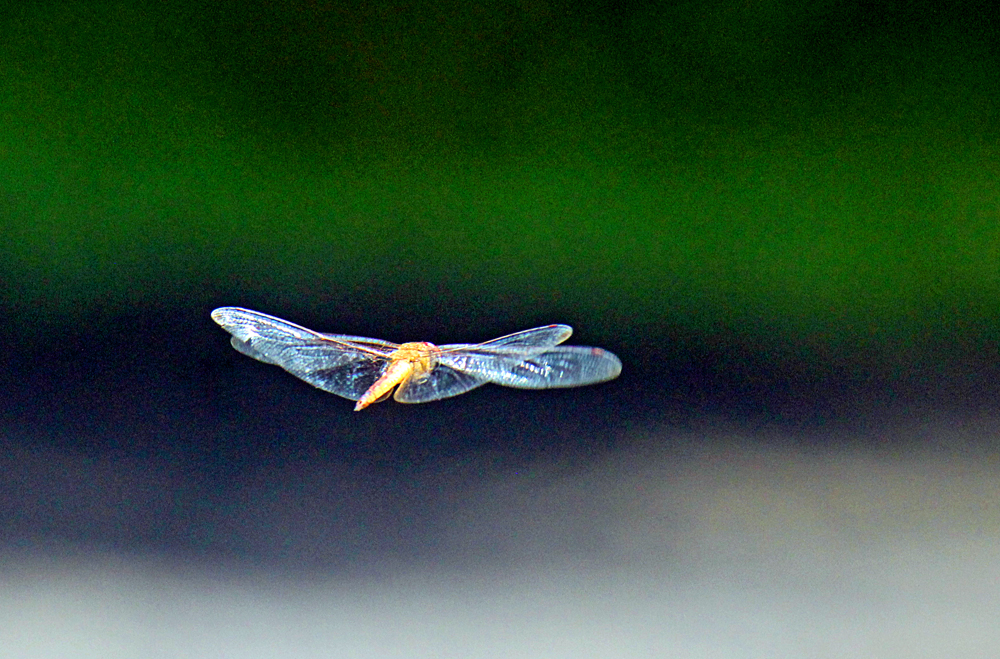 Now that I'm getting used to my Costa Rica Dragonfly/Damselfly book, I'm more comfortable identifying these guys as the Wandering Glider, Pantala flavescens (Wikipedia link), whose name indicates that they have the "habit of long-term flying and then hanging up vertically" in a tree or other plant. They did not "hang" at my place but moved on. Since all dragonflies breed in and generally stay around water, they are probably from the little stream on the other side of the cow pasture in front of my house. This species is known for its long flights, but evidently my yard was not far enough for what they wanted. 🙂
Another reason for this ID is that the book says they are "the only medium-sized skimmer gold or yellow-orange overall." That plus the red eyes and reddish or gold spots on the tip of their wings clinches the ID. Two more photos: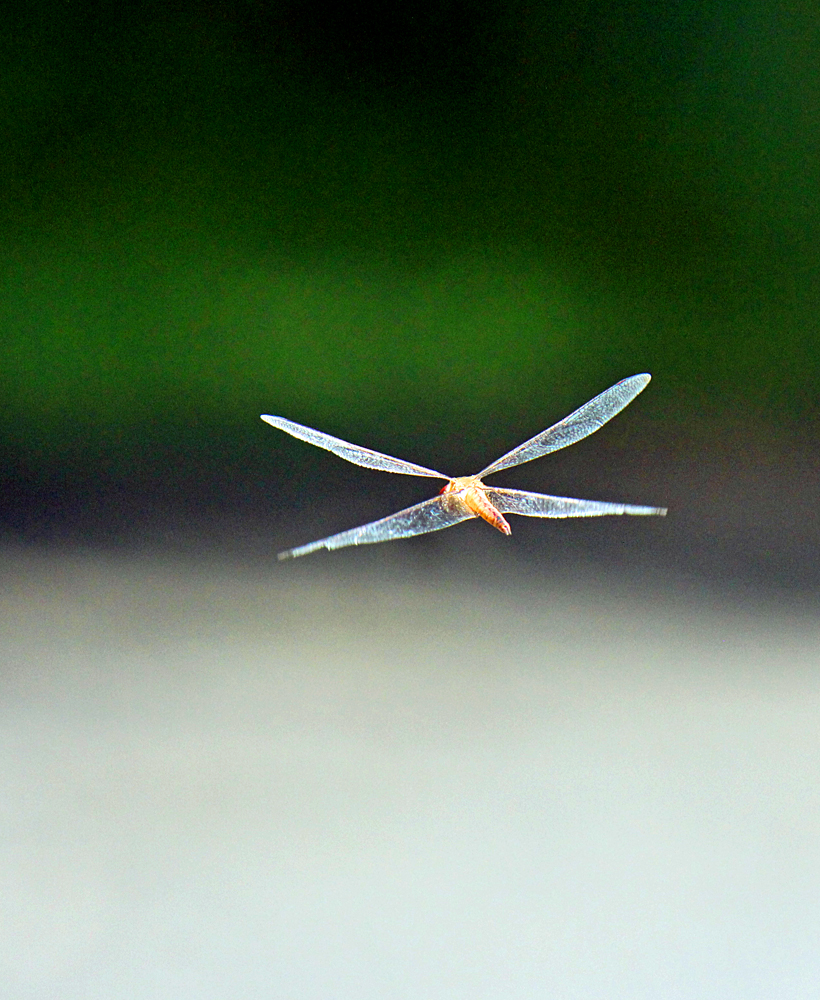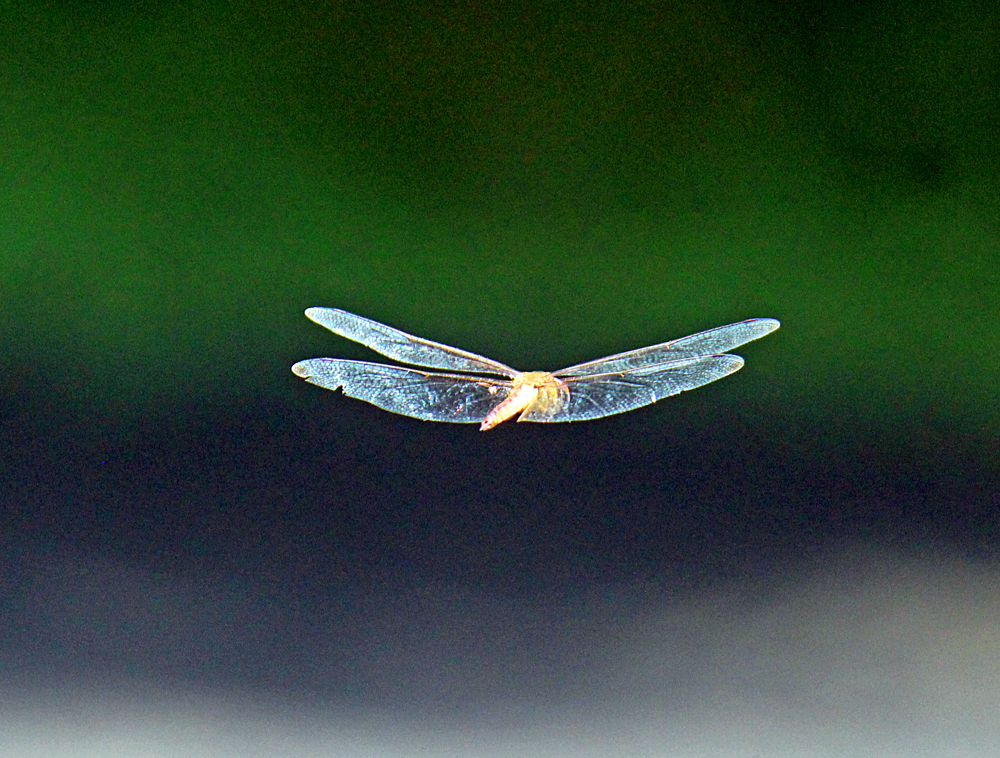 I wish they had landed because I get better photos of landed dragonflies! See all my Costa Rica Dragonfly photos in my Dragonfly Gallery (30+ species) These are the first I've seen in my yard this year and the only ones anywhere since the week at Chachagua Rainforest Lodge where their ponds were full of dragonflies.
¡Pura Vida!