Mid-morning as I walked through the garden, June 15, these two different species of Swallowtails were the only ones flitting around the flowers or mainly just the Porter Weeds. Neither are new to me and in fact you can see that I have better photos in their respective Photo Galleries: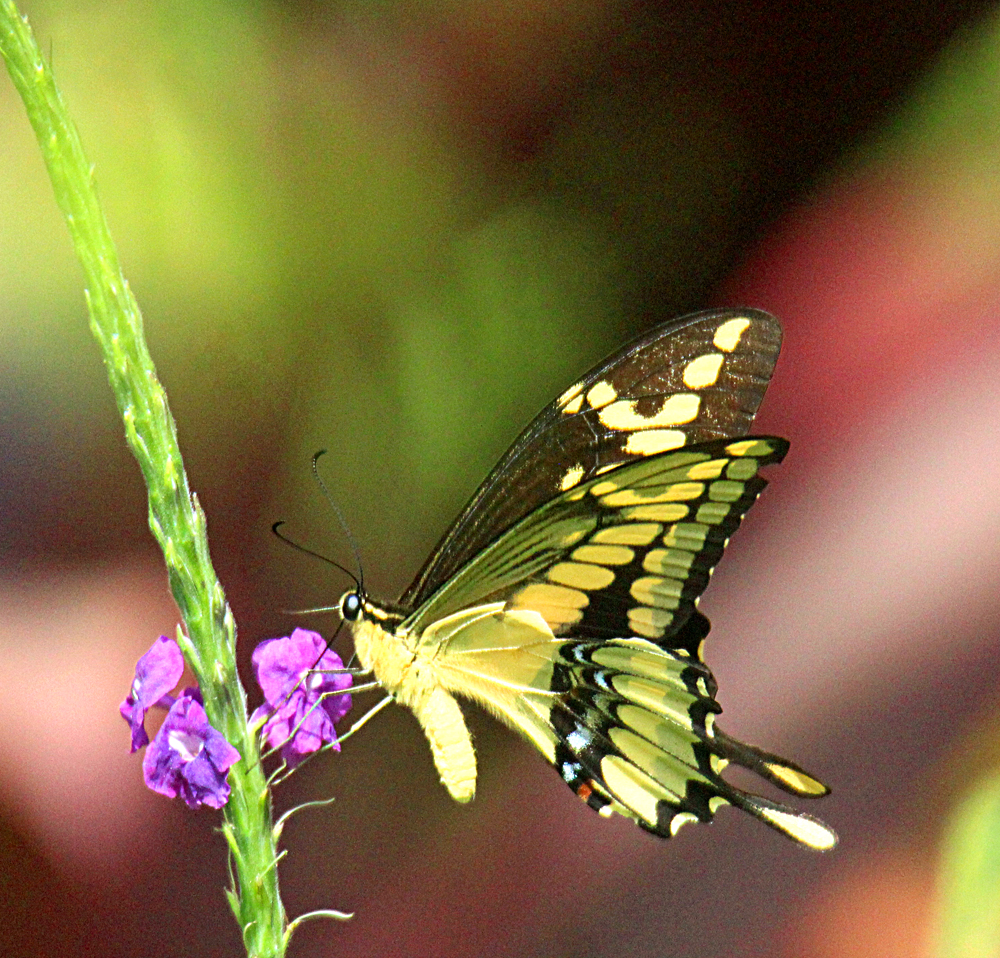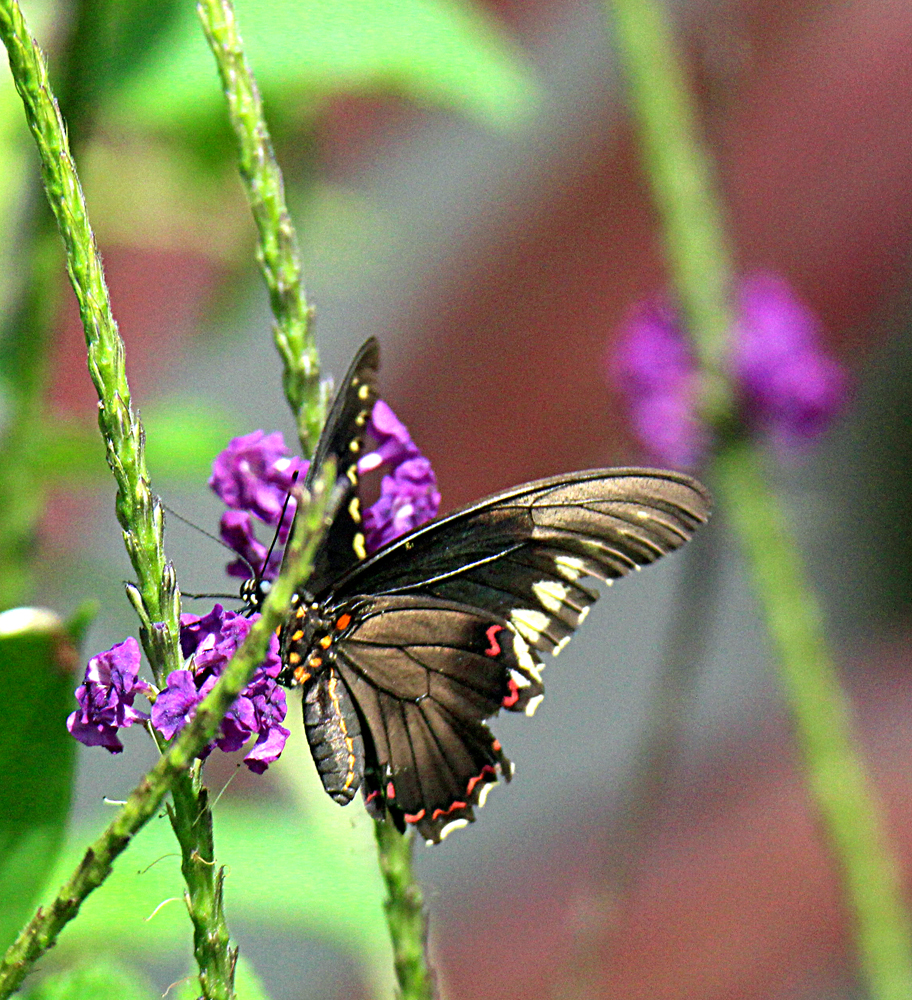 And their top views . . .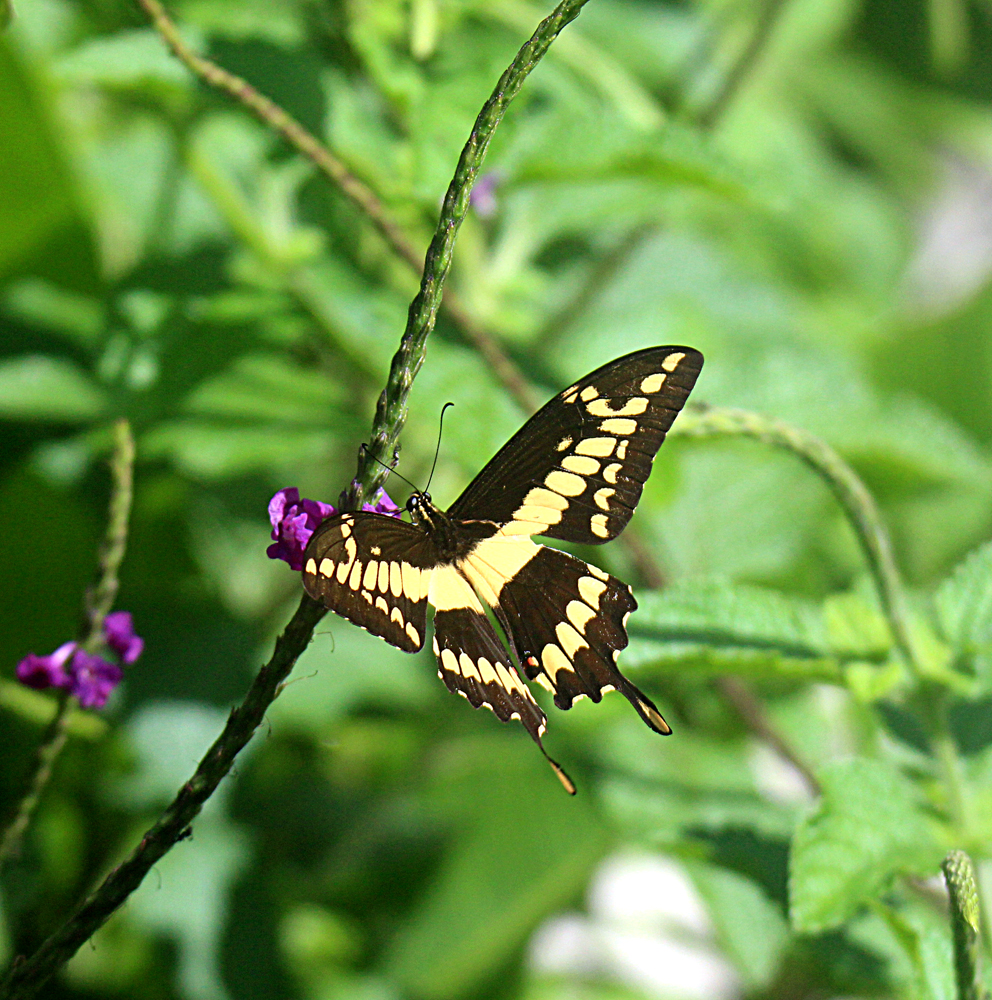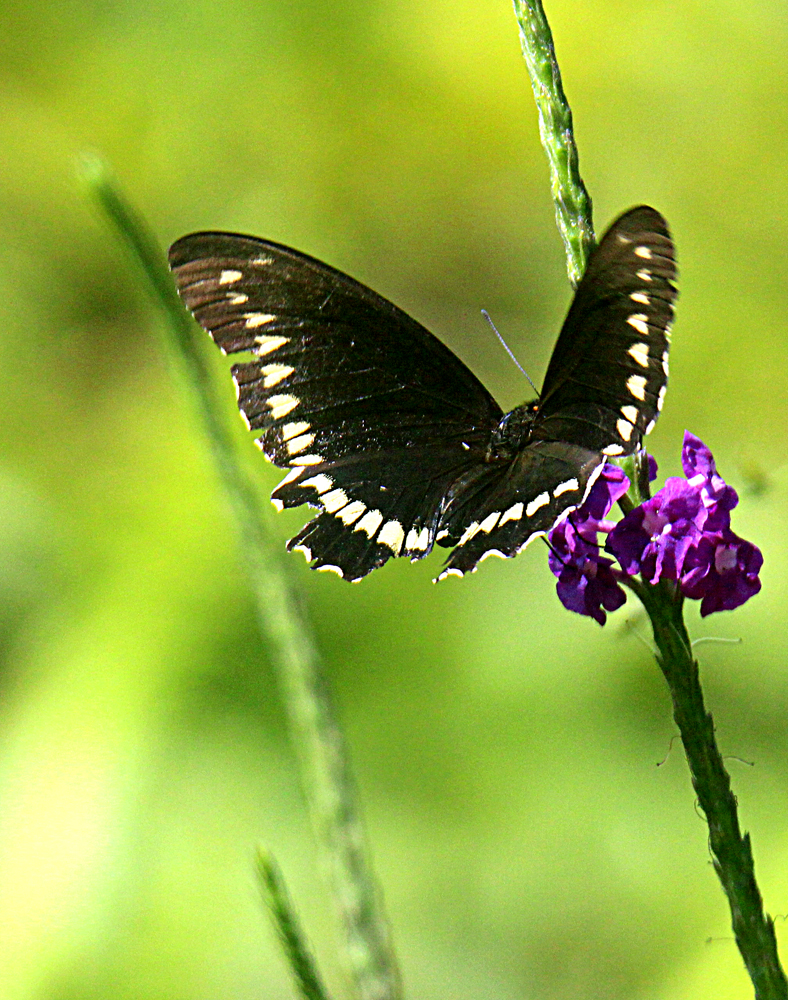 Change in Photos Coming
June and July are the top months for butterflies in my garden and I know you've seen a lot of butterflies here lately! 🙂 In just 4 days I will be giving you photos from somewhere other than my garden! And more than butterflies! I'll be at Playa Cativo on the Golfo Dulce in southern Costa Rica's Piedras Blancas National Park – another new lodge for me! I was at the other end of that national park in 2018, away from the water at Esquinas Rainforest Lodge (link to my photos) and loved it! Lots of birds in a lush rainforest!
This new lodge can only be reached by boat with no roads to it. I fly to Golfito and boat to the lodge. It's on our largest ocean bay on the Pacific coast and of course includes water activities, but my interests will be mostly in the rainforest of Piedras Blancas! 🙂 Its name, "Cativo," comes from a tropical tree: Cativo tree or Prioria Copaifera. The surrounding waters are part of the Piedras Blancas National Park to protect the needle-fish spawning grounds across the big bay from Corcovado National Park, another fave place! If the seasonal whales are there, I might go out on water for them! 🙂
¡Pura Vida!