This is my fourth time to see one of these colorful butterflies and all but one was in my garden, with the other one at Xandari Nature Resort in Alajuela. See my Blue-winged Sheenmark Gallery or see other people's photos at this Butterflies of America site. I found no thorough articles online except to note that they've been reported from SE Mexico south through all of Central America to Ecuador. In other words another of those mainly in Central America butterflies! 🙂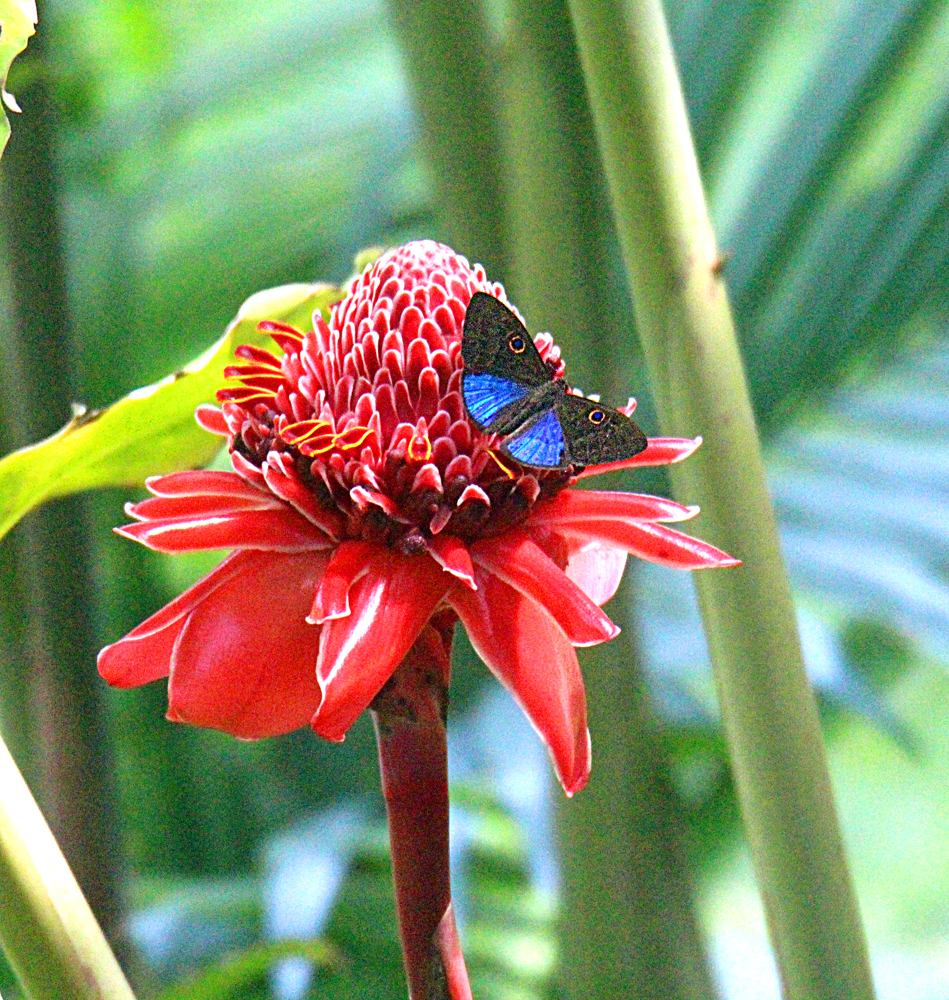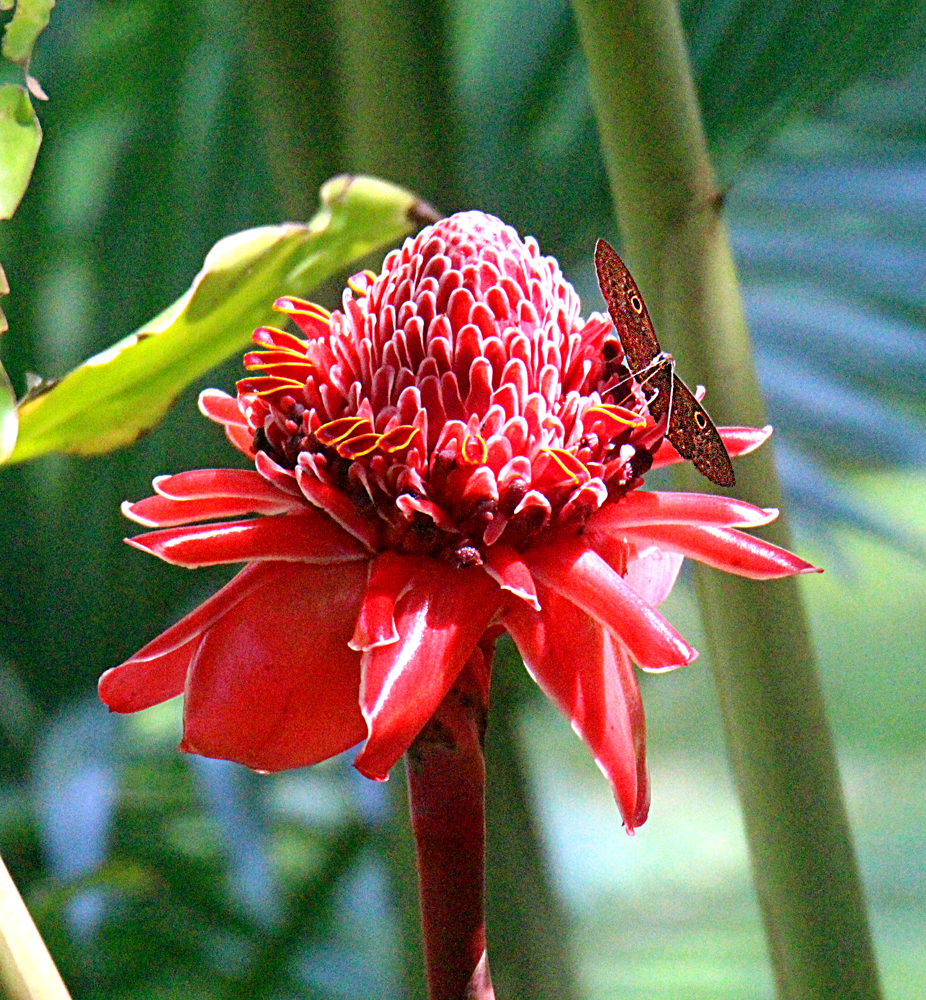 And oh yeah, that beautiful red flower in my gardens he's on is called "Torch Ginger" by Americans, but I like the more exciting Spanish name better: "El bastón de emperador." 🙂 I have several but only a few butterflies prefer it.
¡Pura Vida!
Costa Rica's in the World Cup!
In case you haven't heard, Costa Rica made the last spot in the World Cup when we beat New Zealand! A lot of excited people here! Probably the smallest country in the World Cup, but watch out big countries! Costa Rica's got spirit and will go far I believe! Soccer is THE world sport and Ticos are good at it! 🙂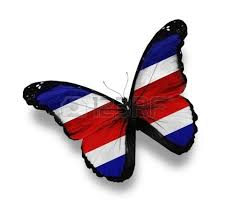 ¡Pura Vida!